The Girl of Steel makes her return to the CW on Sunday, February 17 with a new episode of Supergirl, "Menagerie." As the title implies, we're introduced to the eponymous new supervillain (Jessica Meraz), and we're getting the return of Agent Liberty (Sam Witwer) as well as a coming-out party for Nia Nal (Nicole Maines) in hero persona Dreamer. So let's start with Nia/Dreamer, who in our last episode was given a binder full of suit ideas by Brainy as she looked for inspiration in her mother's old clothes: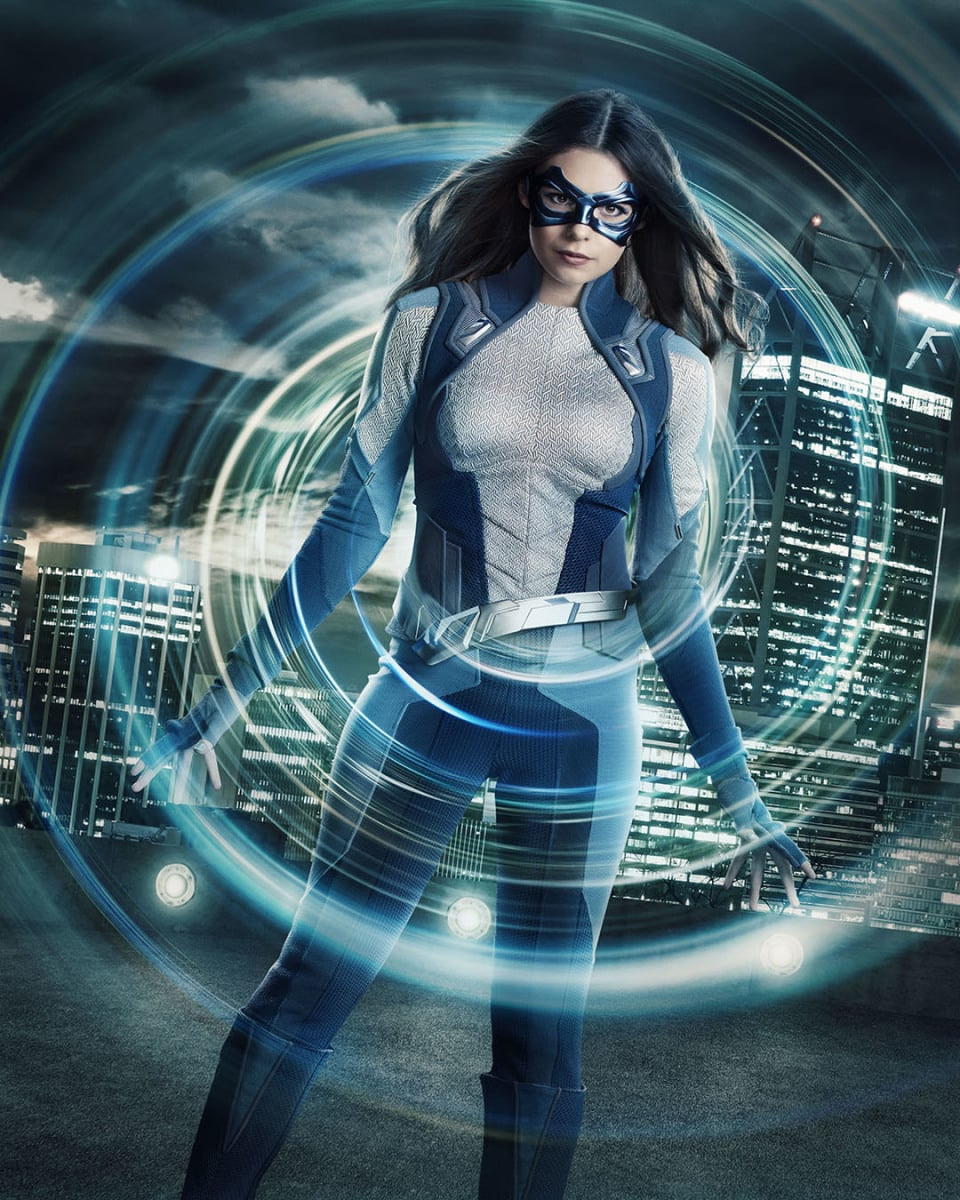 Now that's quite a look!
It's unclear how much we'll see her suited up in this episode (remember the current anti-alien hysteria and the DEO demanding to know the secret identity of any superhero they work with?), but we'll be getting a lot of Nia and Kara (Melissa Benoist) working together at Catco Worldwide Media.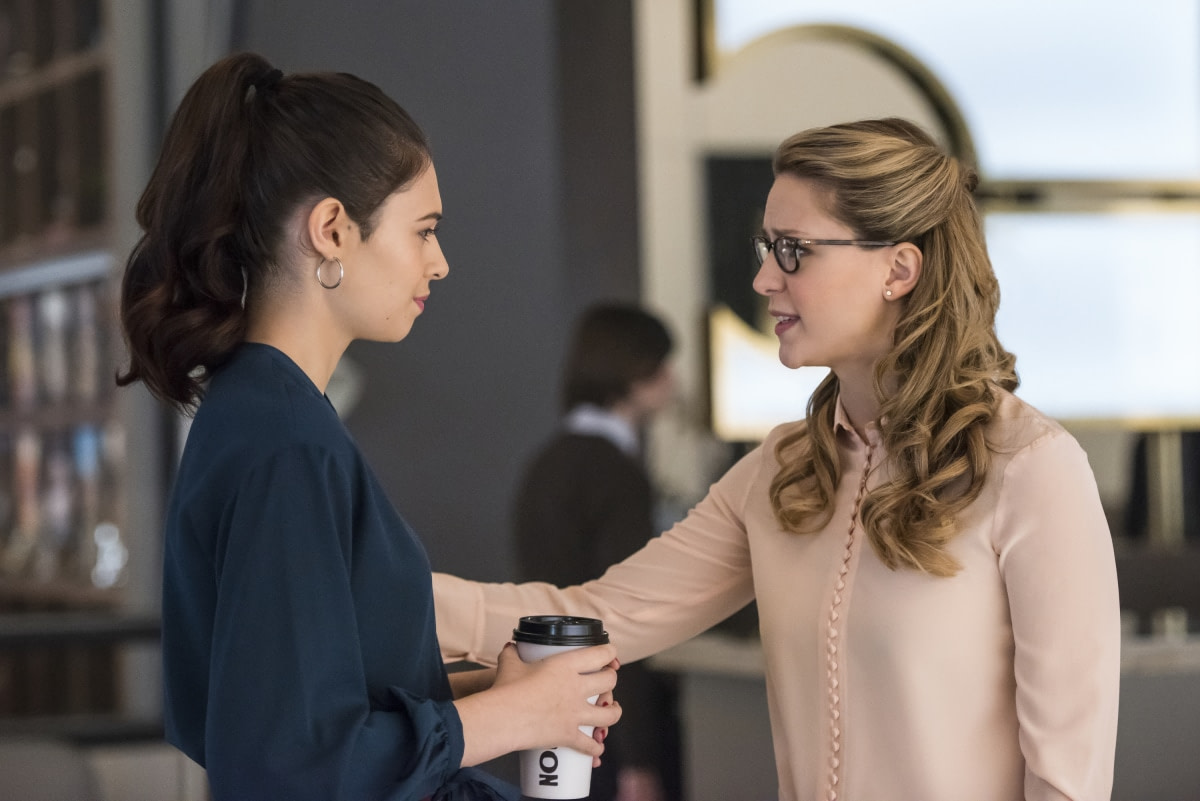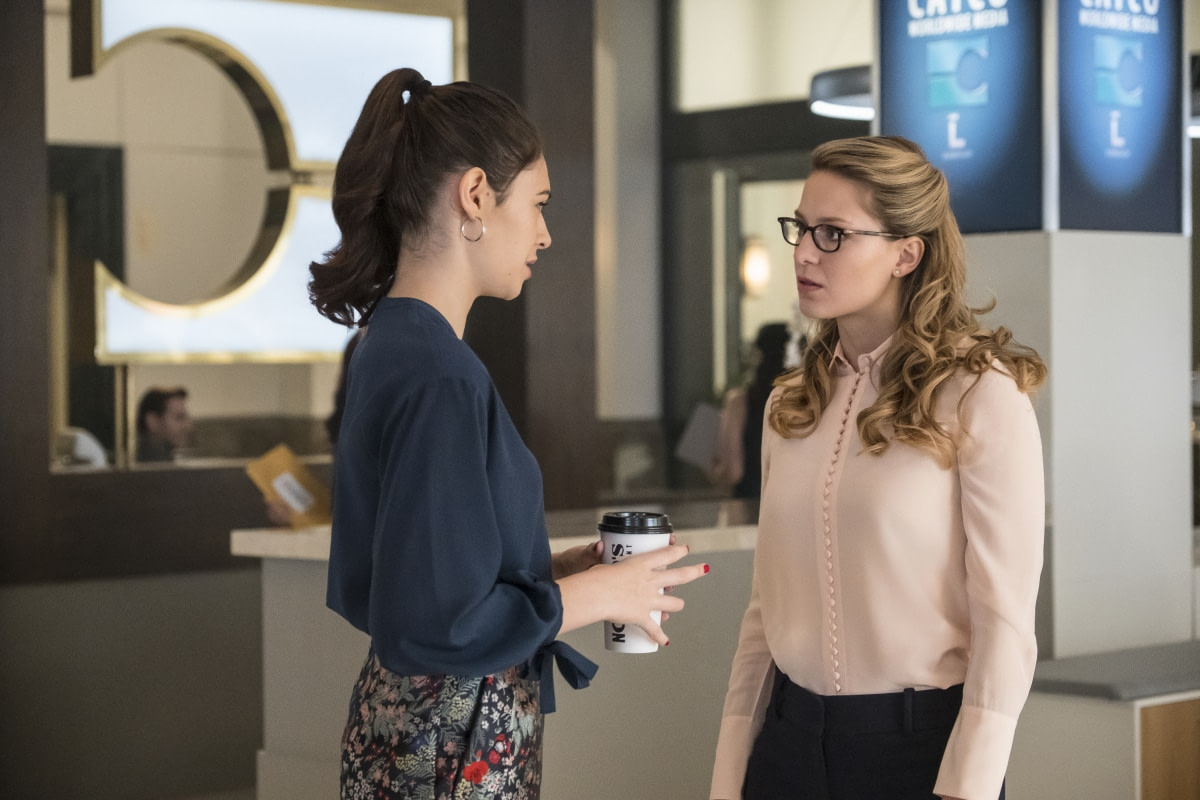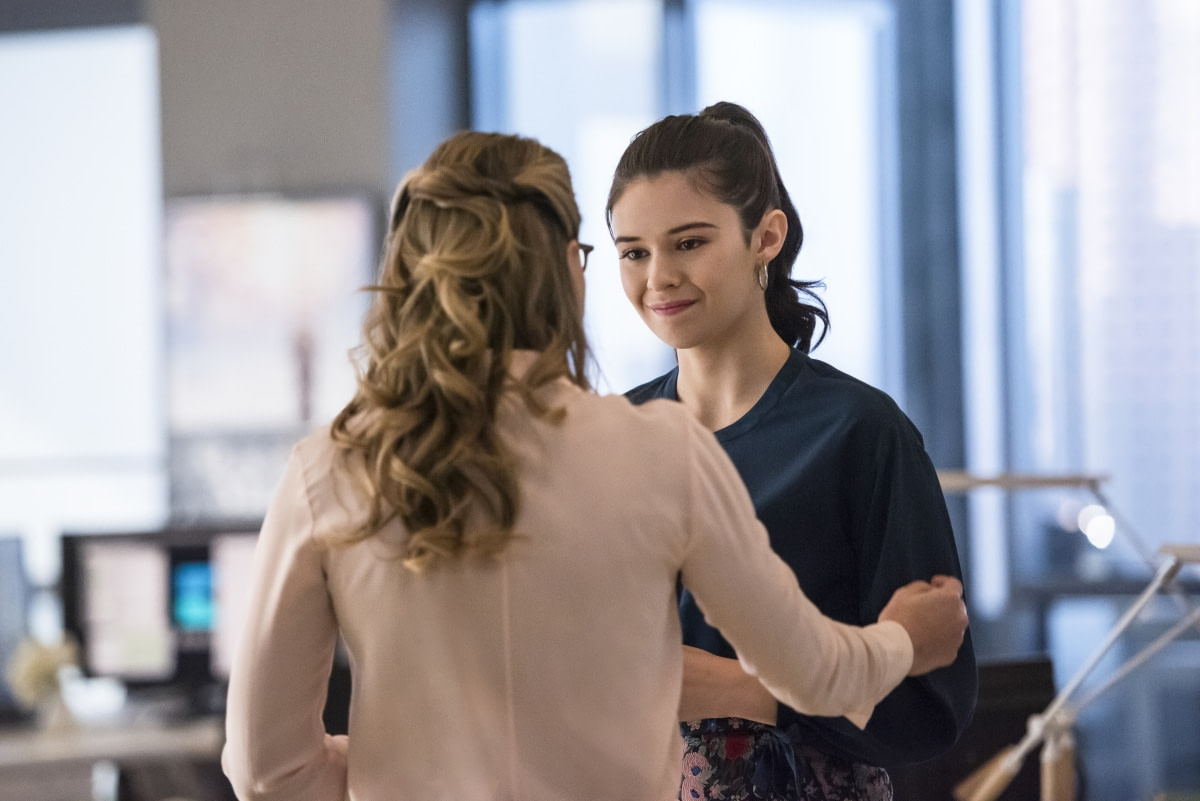 One of the best moments so far this season was Kara realizing the need to mentor young Nia at work: "Oh, she's me!" Now that this is going to become a superhero relationship as well, it's bound to get even more interesting…
Next up, we have Kara and J'onn (David Harewood) spending some friendly quality time in the office: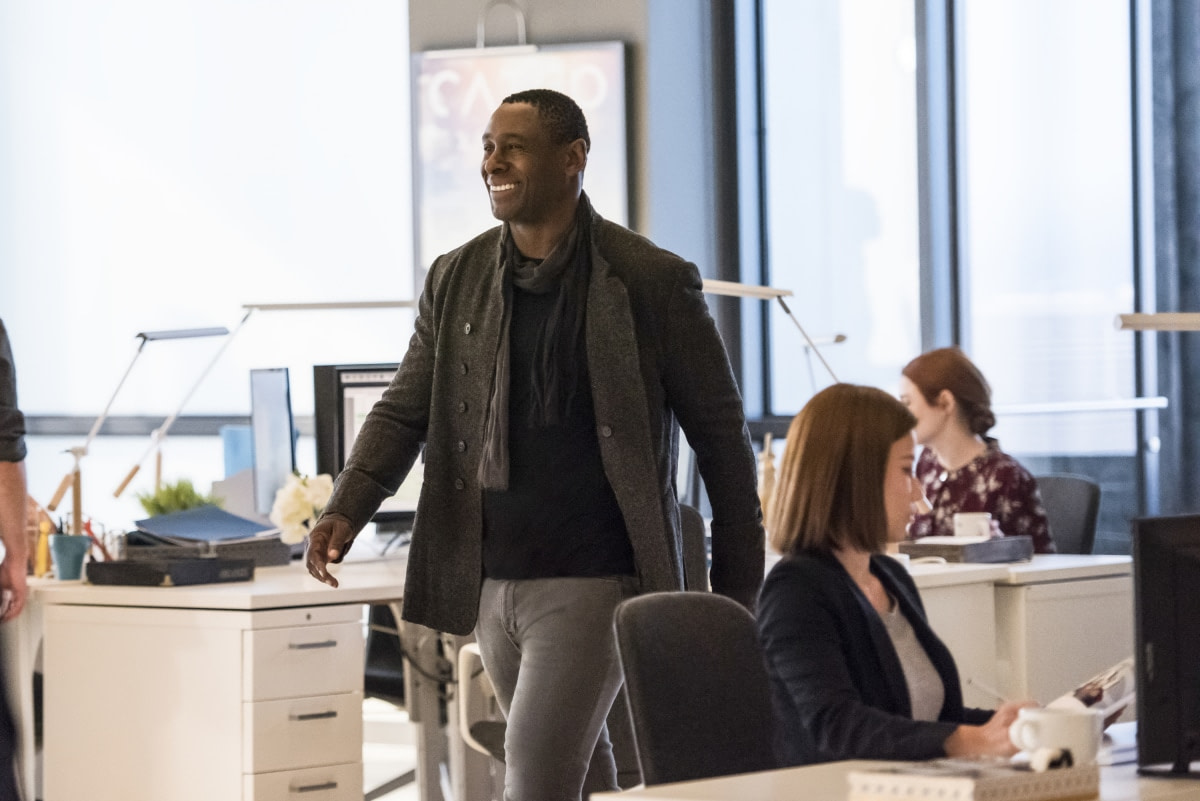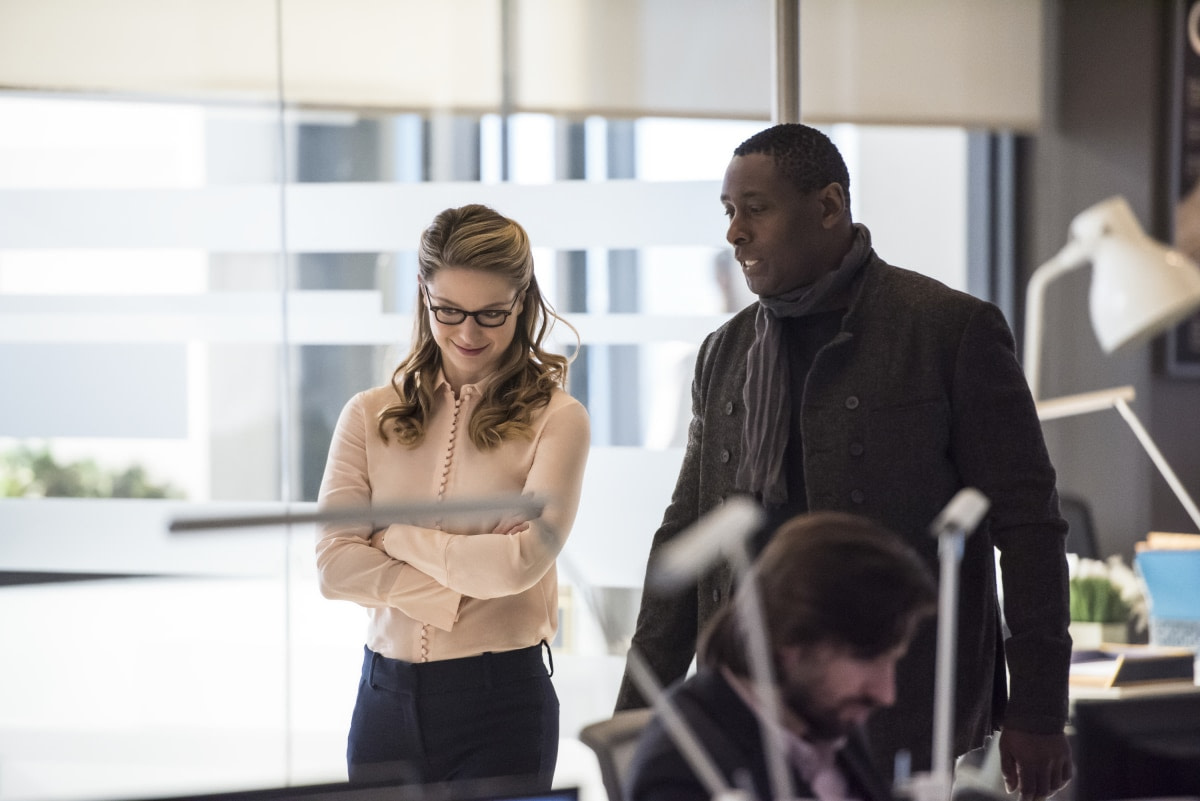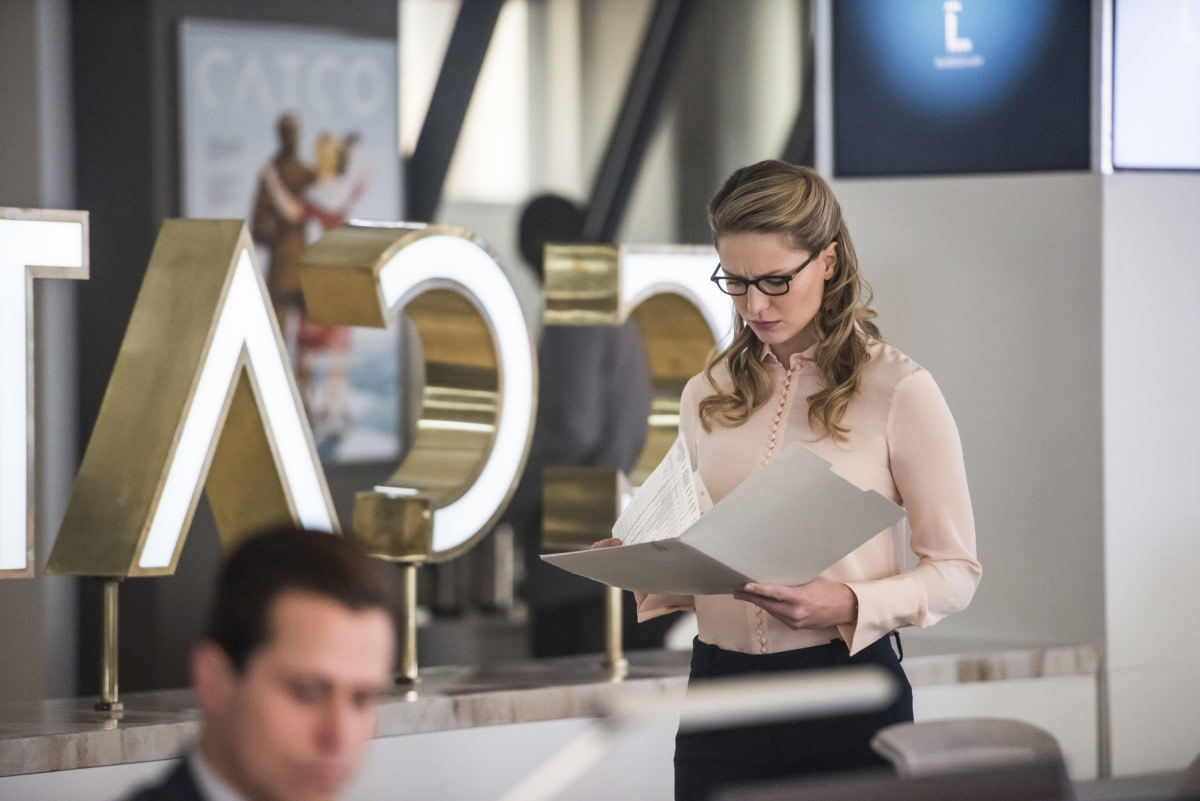 He seems pretty happy to be there, but I'm not sure exactly what he's doing at Catco. Maybe there are some clues here, as it seems that Kara (and not Supergirl) is accompanying Alex and Brainy on some sort of investigation where they encounter Menagerie for the first time. It appears Kara is using her cover as a reporter and J'onn is working with them to bridge that partnership.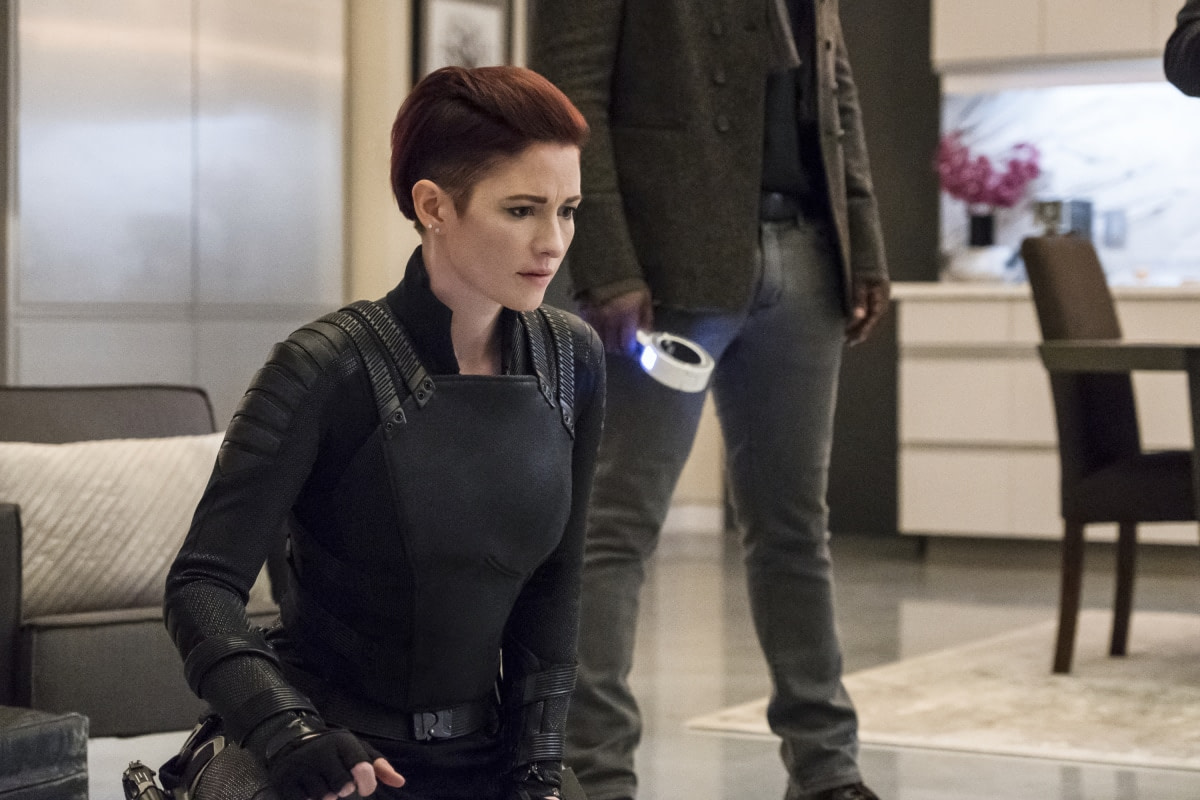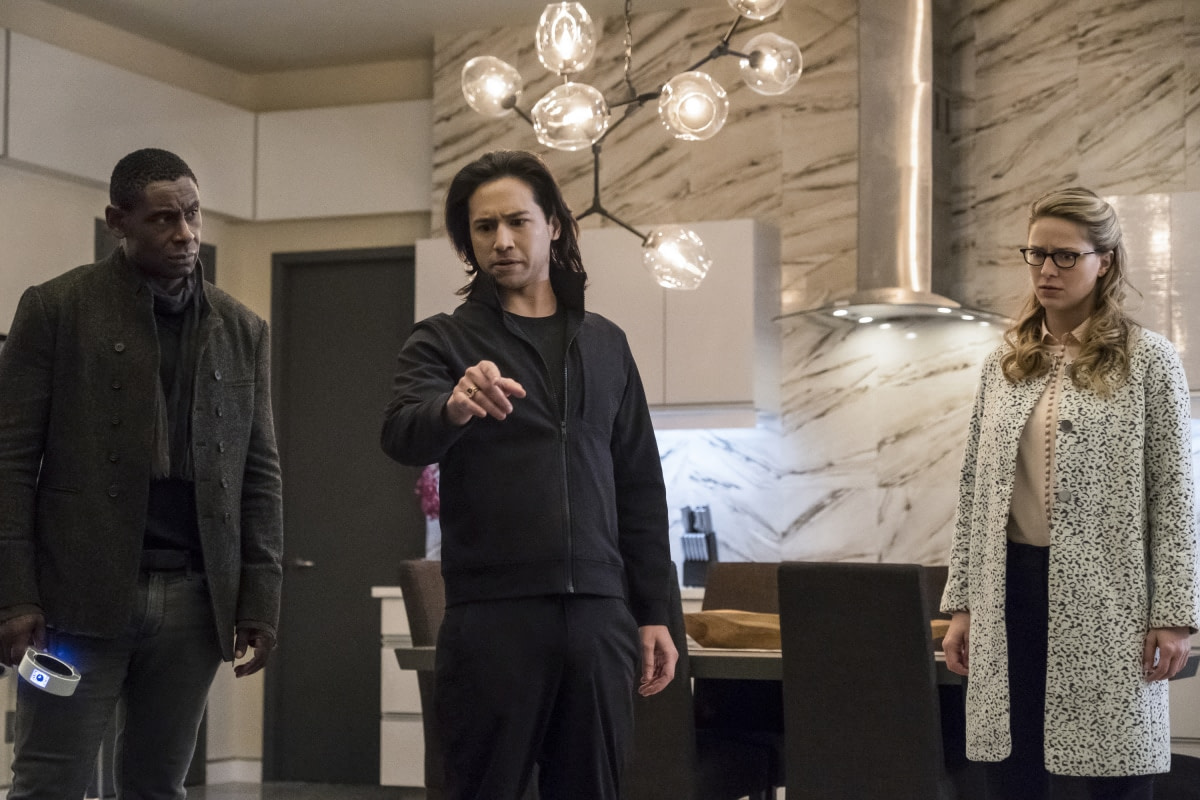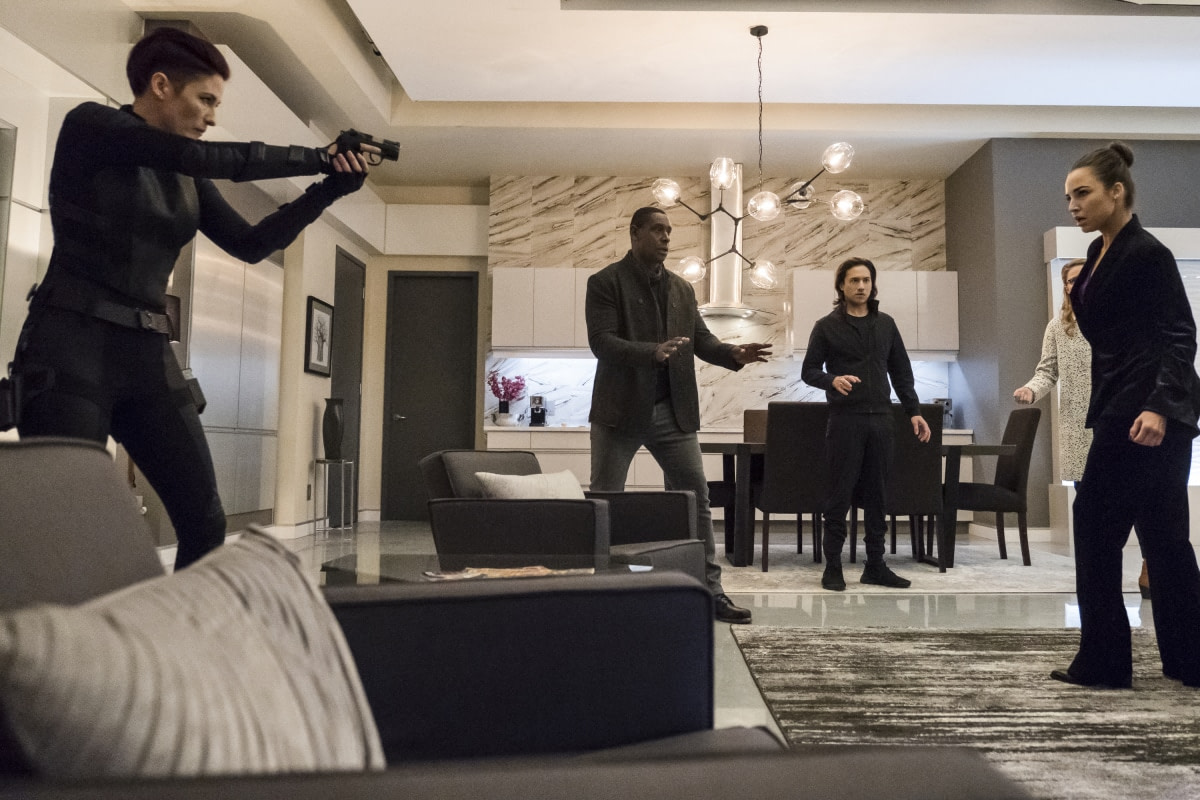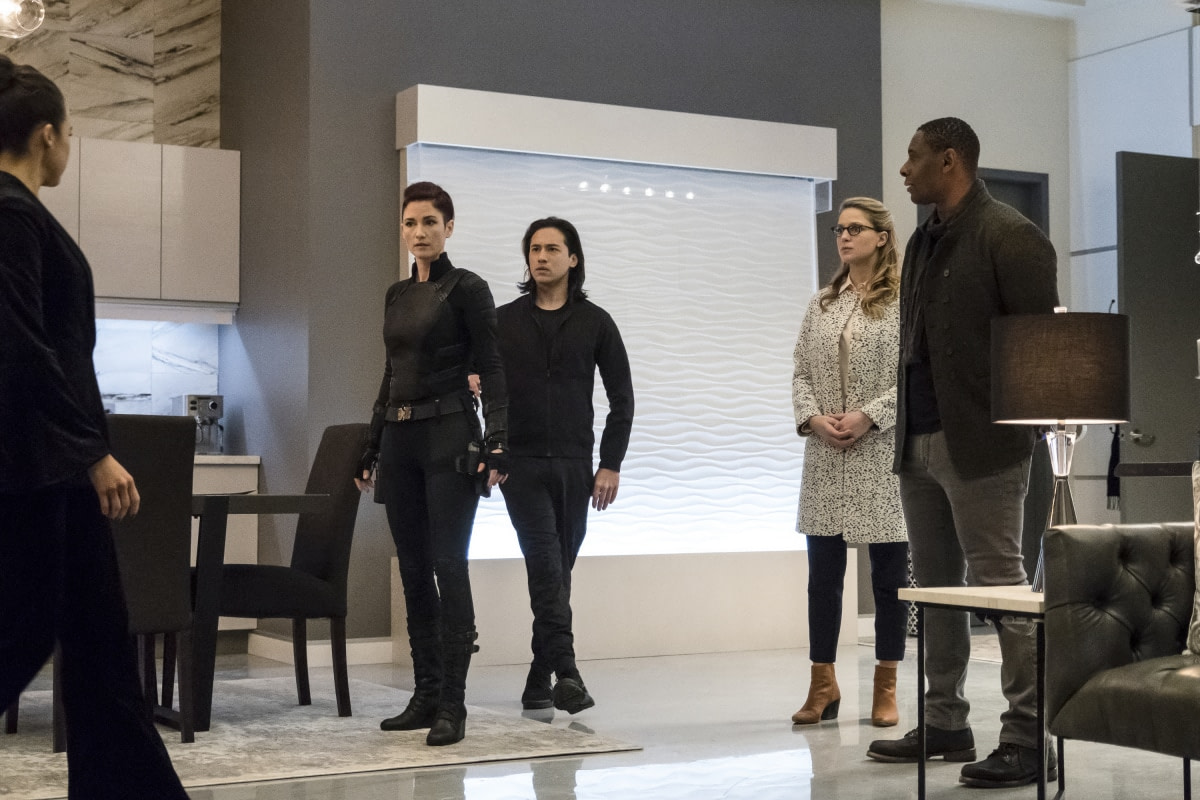 In those last two images, we get our first look at Pamela Ferrar/Menagerie (and will get to see her in action at that party/gala) – and it looks like she's about to have a serious face-to-face with a party-crashing Supergirl: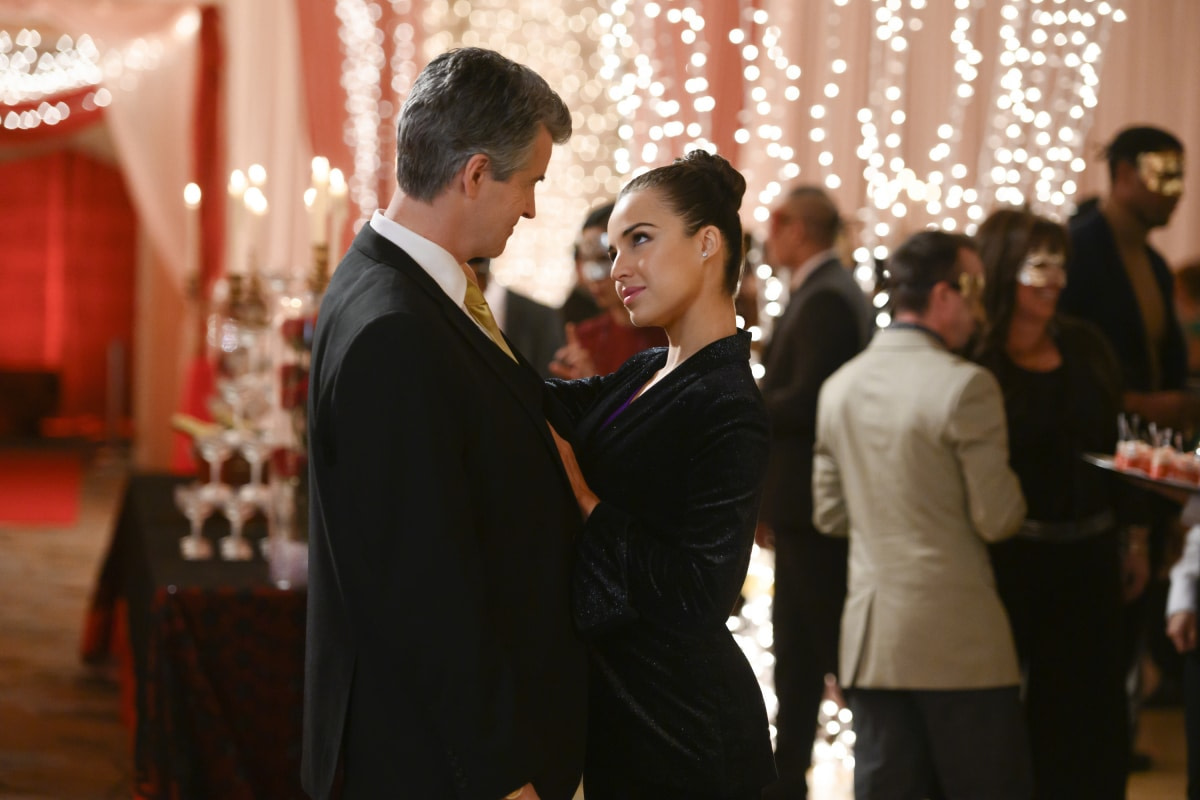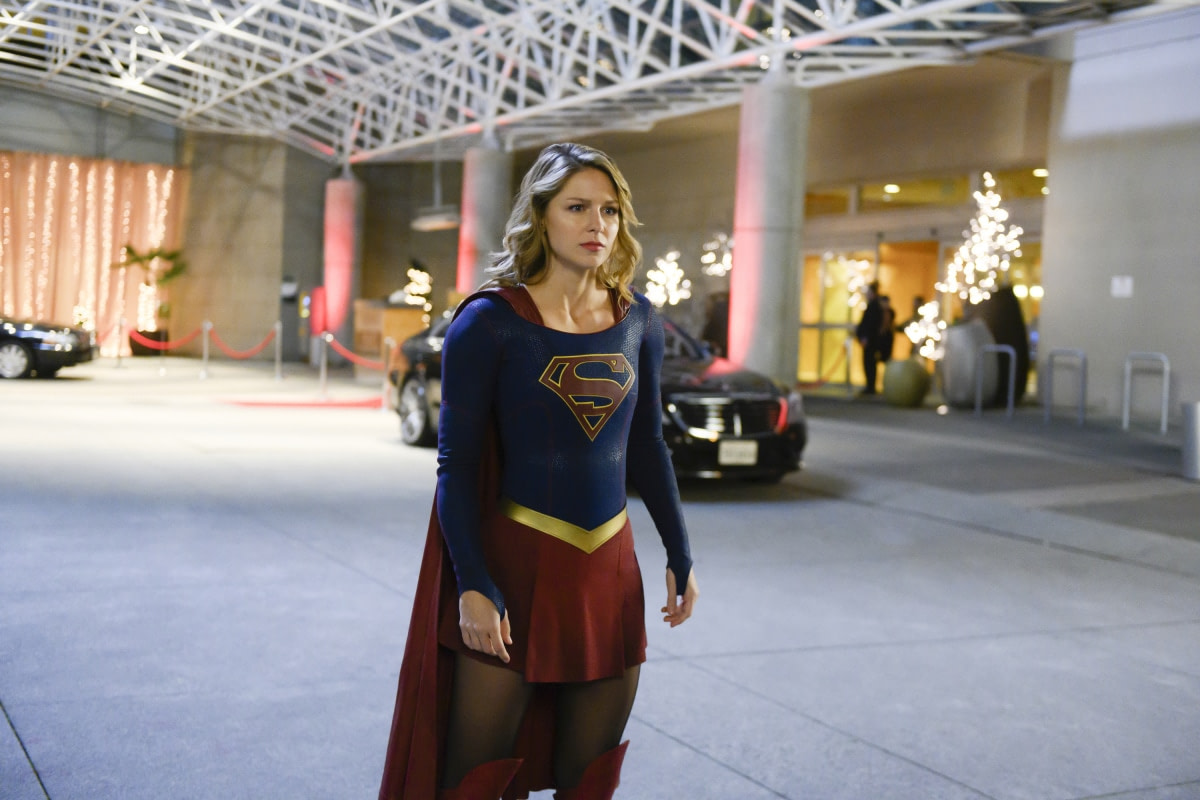 All of these offer some clues, but more mystery as we still don't know exactly who Menagerie is or what she wants. In the comics, she was an ally of Manchester Black as a member of The Elite – but we don't see him anywhere here. We do see the return of Agent Liberty in the following promo, though…
https://www.youtube.com/watch?v=xa6KPgm18Js
Agent Liberty and the hatred he represents is the true villain this season, so it will be interesting to see how things progress with him in jail – and with his family carrying on in his name?
Supergirl returns to the CW on Sunday, February 17, at 8 p.m. ET/ 7 p.m. CT.