DC's full April solicits have leaked on 4chan, totally making Bleeding Cool's day! And as we gleefully browsed through DC's April offerings, we couldn't help but notice that Harley Quinn #60 makes reference to a famous scene. Of course, we're talking about Thor #8, in which the God of Thunder, Thorschach, tells the angels of Hevan that he's not locked in there with them, they're locked in there with him!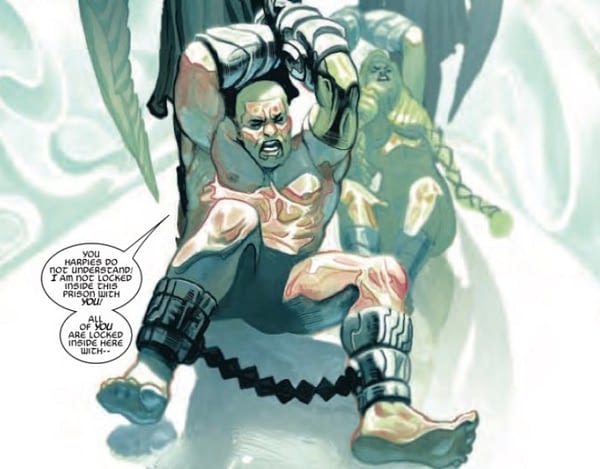 Kidding, of course. That, and this, are clearly a reference to the scene from Watchmen, even if the scene, for such a quotable one, technically occurred off-panel.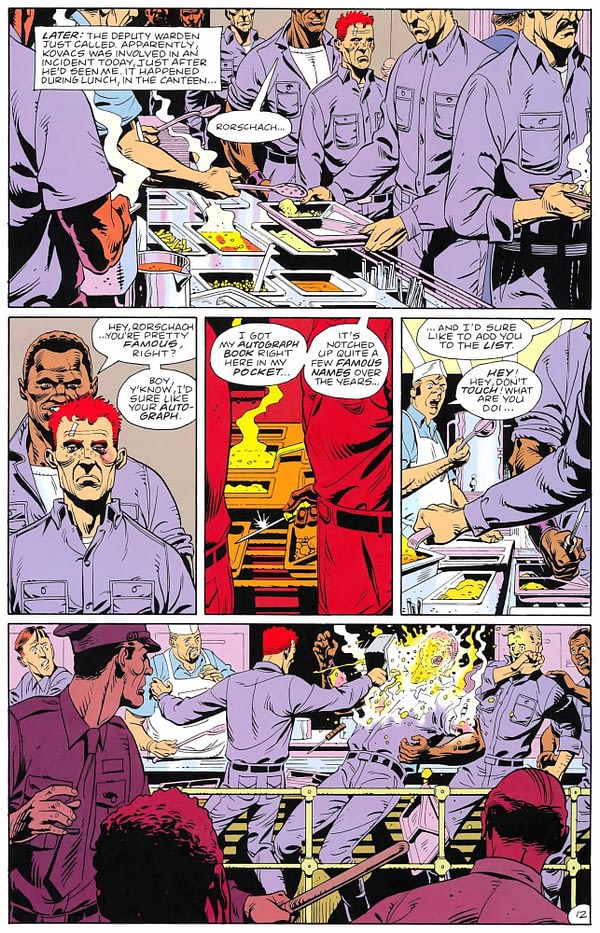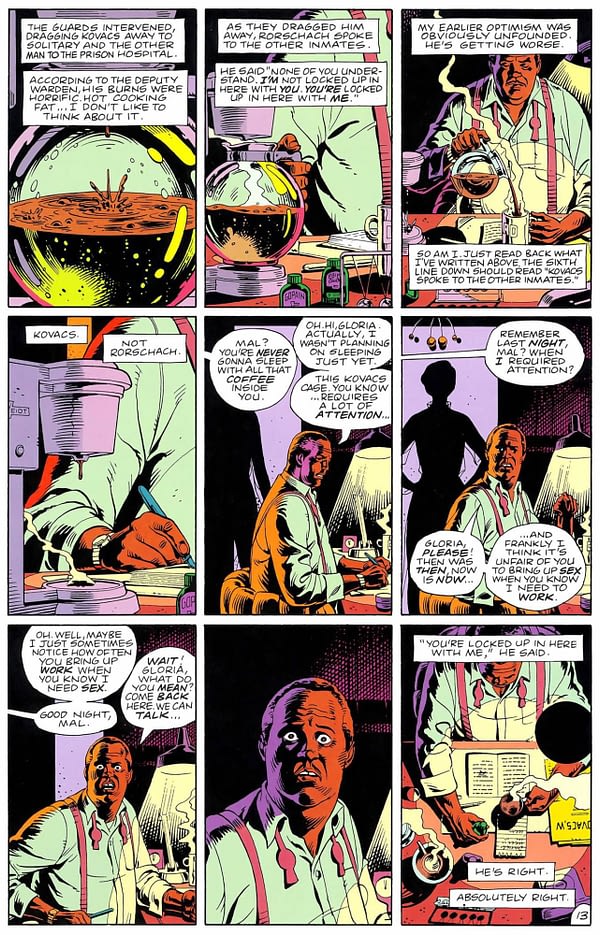 Does this mean that Harley Quinn #60 is… another unauthorized sequel to Watchmen? :)
Check out the solicit below.
Harley Quinn #60
written by Sam Humphries
art by Sami Basri
cover by Guillem March
variant cover by Frank Cho
Harley is trapped in S.T.A.R. Labs with no escape! Abandoned and alone, the former Clown Princess of Crime must face down a horde of invading interdimensional aliens… but is she locked in there with them– or are they locked in there with her?
On Sale 04.03.19
$3.99 US | 32 Pages
FC | Rated T+