Welcome to the mostly-daily Lying In The Gutters. You can sign up to receive it as an e-mail here.
Five most read stories yesterday
Happening today:
And a happy birthday to: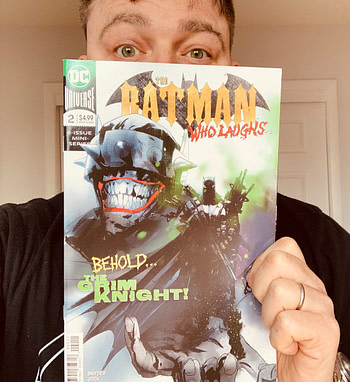 Scott Snyder, writer of Batman, Justice League, American Vampire, Witches and AD.
Norman Felchle, artist on Spider-Man, Darkhold, Action Comics, Batman, Resident Evil, WildC.A.T.S. Adventures.
Stephen Robson, publisher of Ponent Mon and owner of all things Fanfare.
Lee Duhig, Chief creative officer at Antarctic Press.
Jacq Cohen, Director of Marketing, Publicity, and Promotions at Fantagraphics Books.
Subscribe to our LitG Daily Mailing List