It became the character's catchphrase in the too-good-for-kids Teen Titans.
And in even-more-unworthy-of-child-audiences Teen Titans Go.
So much so that it incorporated, 'I'm The Juggernaut Bitch'-style into the Justice League movie. Even putting it in the trailer.
To much mockery. But what about the comic books? I mean the comic books not based upon Teen Titans Go? The ones set in the mainstream DC Comics continuity? Why yes he has. Not just once…
…but twice, even if he was a Voltron-style Justice League robot at the time.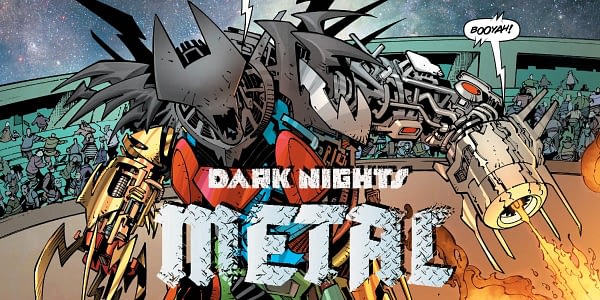 Well, as of today's Justice League Odyssey #4, better make it a comic book hat-trick.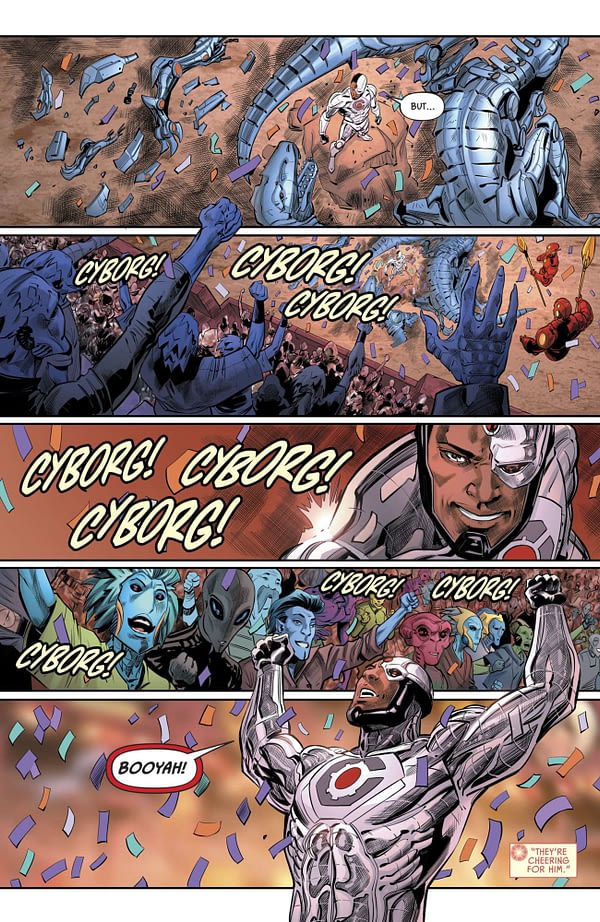 Third time's the Booyah charm…
JUSTICE LEAGUE ODYSSEY #4
(W) Joshua Williamson (A) S-bis (CA) Stjepan Sejic
Next stop on the Odyssey-Planet Cyborg! The space-faring Justice League travels to a new world that worships Cyborg, and meets a population that's obsessed with body modification in preparation for a galactic war. Cyborg and Azrael clash over whether to stop the simmering standoff or continue following the clues left behind by Darkseid. Elsewhere, Starfire and Green Lantern Jessica Cruz infiltrate the society's upper crust in order to decipher the second language on the codex.In Shops: Jan 02, 2019
SRP: $3.99
(Last Updated
January 2, 2019 7:16 am
)
Related Posts
None found