So The Immortal Hulk by Al Ewing and Joe Bennett was the best superhero comic of 2018 by far. It cheated though, by not actually being a superhero book but by being a horror comic along the lines of Alan Moore, Steve Bissette and Rick Veitch's Swamp Thing. To be fair, Tom King and Mitch Gerad's Mister Miracle tried a similar trick by being like Alan Moore and Bill Sienkiewicz's Big Numbers. But Immortal Hulk did it even better.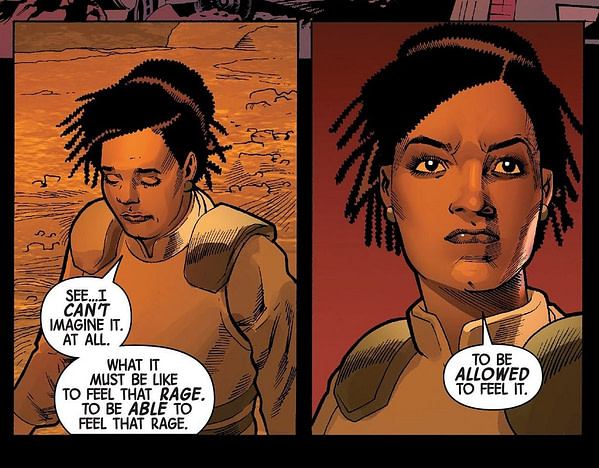 It's also not afraid of delving into recent continuity. Immortal Hulk #11 out today, sees Hulk in Hell. Or something very much like it. And it touches on naming from the character's very first issue and his naming,  like Planet Hulk, where the Hulk was sent away by Marvel's Illuminati leads into about how anger is seen very differently in society.
Hey, they're in hell, hey can totally have that conversation. It's a safe space. We also have the fact that Al Ewing also read Secret Empire which is more than Brian Bendis ever did, which saw a certain Hulk regular character executed by Hydra – and Captain America.
Yes, it's the return of Rick Jones. Possibly not in the way that anyone wanted, but still. And the return of yet another dead character…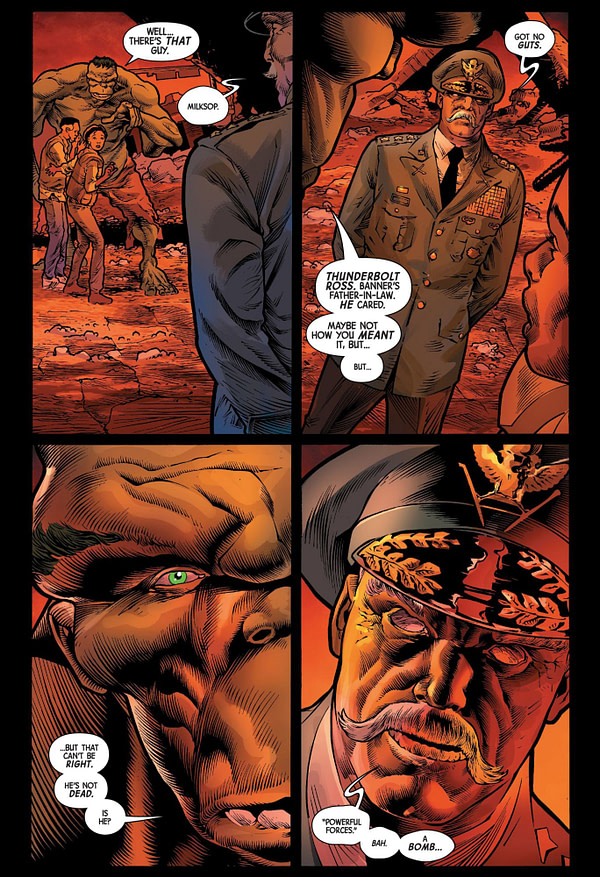 Maybe you haven't been reading recent Captain America, Hulk. But as the anti-Bendis, Al Ewing clearly has as well and knows all about General Thunderbolt Ross' current status.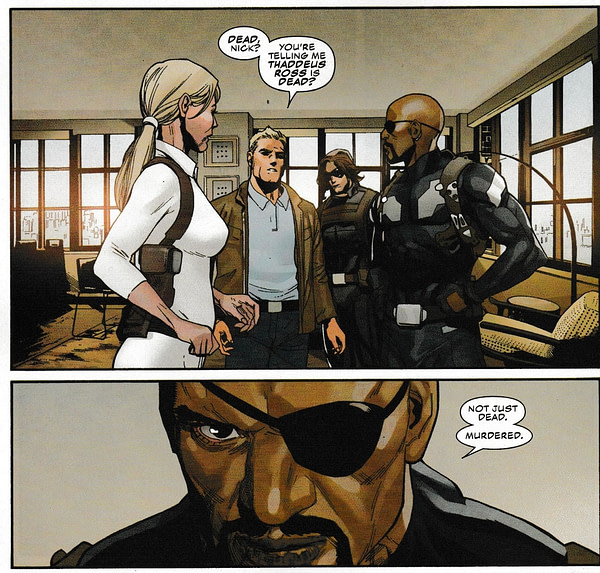 So there. Al Ewing reads everything and factors it all into a very personal story about anger, its expression, how one may handle it – or fail. Asking what the hell is our problem anyway – and answering it rather literally.
IMMORTAL HULK #11
(W) Al Ewing (A) Joe Bennett (CA) Alex Ross
"HULK IN HELL" PART ONE!
•  Jackie McGee is in hell. Carl Creel is in hell. Walter Langkowski is in hell. Eugene Judd is in hell. Carl Burbank is in hell.
•  Los Diablos is in hell. Shadow Base is in hell. New Mexico is in hell. Planet Earth is in hell. We are all in hell…
•  …and so is the IMMORTAL HULK.
Rated T+In Shops: Jan 02, 2019
SRP: $3.99
Enjoyed this article? Share it!