Stabbity Bunny creator, Richard Rivera, has been hospitalized in recent months, and there is a GoFundMe appeal to help his treatment.
. Rich had a minor stroke at the tail end of New York Comic Con this year, which has led to other health concerns and issues as of right now. with the diagnosis being what it is, Richard was told he would be staying at the hospital for an undetermined amount of time, while tests and treatments are performed.
As a result, Scout Comics has had to cancel upcoming planned issues of the series Stabitty Bunny and the scheduled collection of those issues as well. They do intend to resolicit when they can, and Rivera is healthier. Spinoff titles Stabbity Ever After and Shadowplay will be published as planned.
Here's what would have been coming.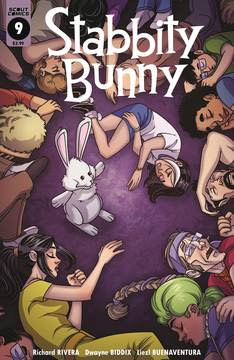 STABBITY BUNNY #9
(W) Richard Rivera (A) Dwayne Biddix
As Glyph's plans build to their devastating finale, another foe emerges. This time the Lee family takes the fight to him! New alliances are formed and a hidden society of local magic users debate their role in the upcoming conflict. Stabbity Bunny hasn't let his darker half out in months, but will his promise to Grace be broken as the odds of their survival plummet towards zero?
STABBITY BUNNY #10
(W) Richard Rivera (A) Dwayne Biddix
Glyph takes his reprehensible tactics to a new low. Grace and Stabbity face off against their most powerful enemy yet and he's a family friend warped by Glyph's magic. The latest incarnation of the Seven Deadly Sins is Wrath… and he's Uncle Emmet?! Glyph has manipulated this battle so it can only end one way, only the winner survives, what will our heroes do? Featuring two covers.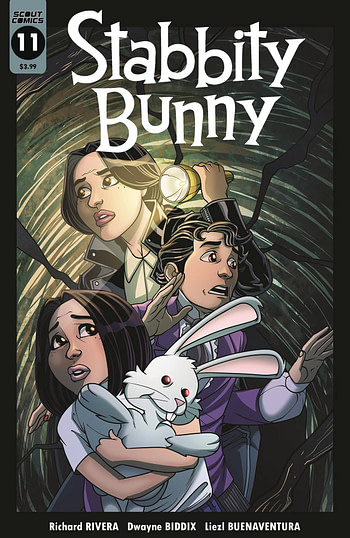 STABBITY BUNNY #11
(W) Richard Rivera (A) Dwayne Biddix
It's time to set the stage for the final battle between the Lees and the evil that's been stalking them for more than a century. Using the mystical link between the two pieces of the heart charm, Dorian reveals he can monitor Glyph's lair! When it's unguarded, the besieged family decides to search for clues hoping to discover a way to defeat Glyph and Zael. Once they gain entry they are shocked to find a very familiar face as the ultimate betrayal is uncovered.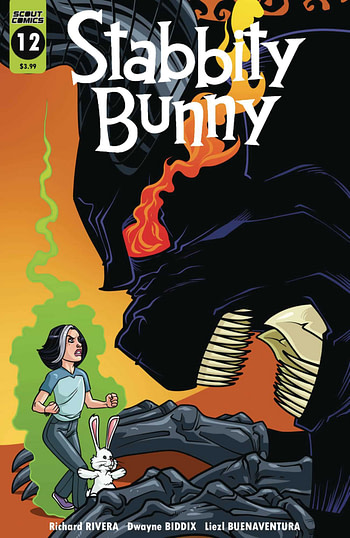 STABBITY BUNNY #12
(W) Richard Rivera (A) Dwayne Biddix
The first arc in the Stabbity Bunny saga concludes in this epic battle! Zael completes the spell that will separate the demonic entity from the bunny, but once freed will anyone be able to control it? Revelations and twists abound. It's all been leading up to this issue!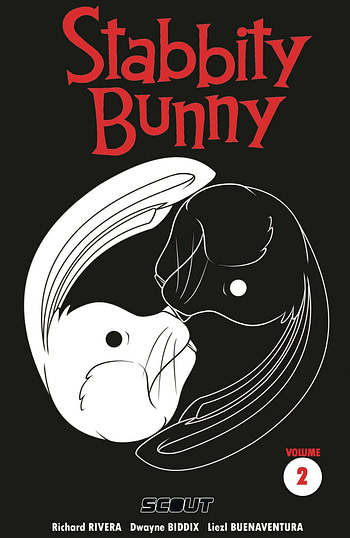 STABBITY BUNNY TP VOL 02
(W) Richard Rivera (A) Dwayne Biddix
The second volume of Stabbity Bunny concludes the first arc! Stabbity's origin is revealed! The Lee family suffers terrible tragedies as they struggle to unravel the mystery that has haunted them for generations. Everything leads to the final battle with Zael, and it is brutal. Will your favorite characters survive?