The Utah Film Critics Association, full disclosure this writer is a voting member, had their annual meeting yesterday and has released their list of winners. In an act that isn't that unusual for the UFCA, their list does differ in major ways compared to other voting associations. The big one and the one that people are talking about is the fact that they voted for Spider-Man: Into the Spider-Verse as the best picture of the year.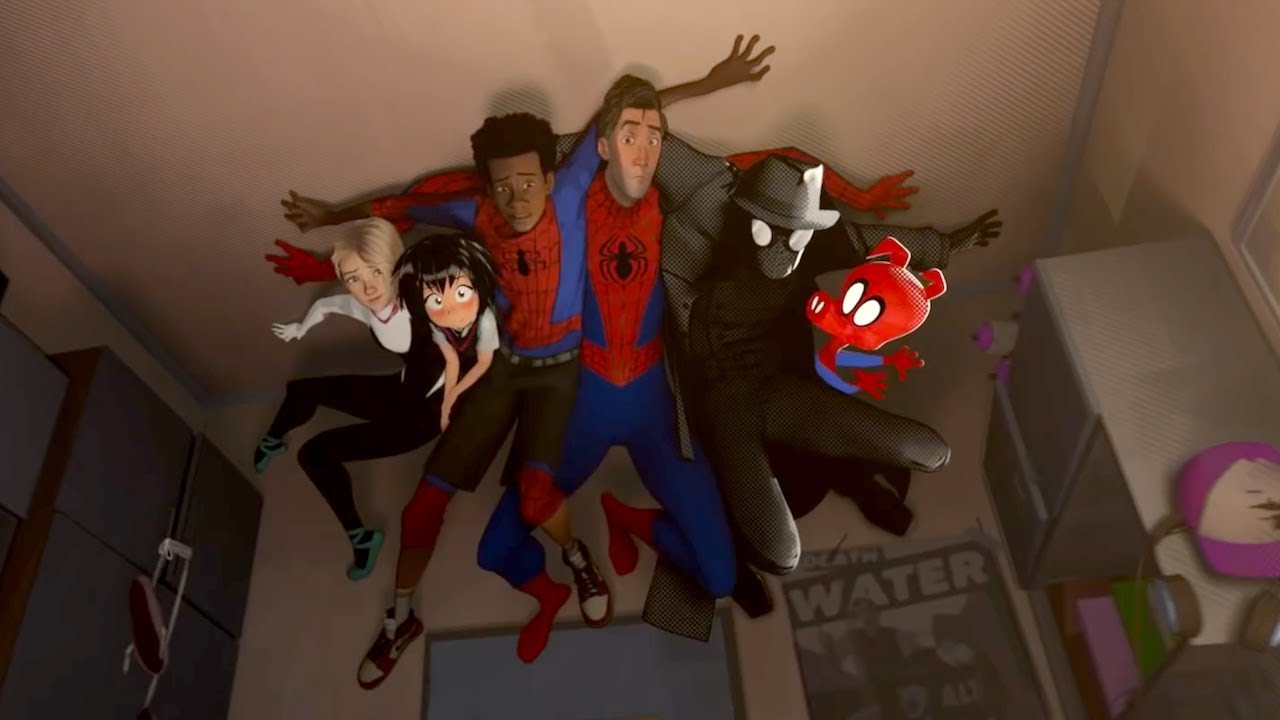 The animated superhero movie also took home best-animated movie [for which there was no runner-up and it was unanimous] and best-adapted screenplay. This is the first best picture win for Spider-Man: Into the Spider-Verse and both Sony and even one of the directors and producers were very surprised.
CONGRATS to @SpiderVerse on being voted Best Picture and Best Animated Feature by the #UFCA 🕷🏆 https://t.co/svBLTBf7hl

— Sony Pictures Animation (@SonyAnimation) December 17, 2018
We see you Utah. Thanks to the #UFCA for selecting SPIDER-MAN: INTO THE SPIDER-VERSE as the year's Best Picture. #SpiderVerse 🕷️ pic.twitter.com/p5eo2hnlCg

— Spider-Man: Into The Spider-Verse (@SpiderVerse) December 17, 2018
What the https://t.co/IhfzhGpGeO

— Peter Ramsey (@pramsey342) December 17, 2018
My twitter got hacked https://t.co/lq9PxZWUFI

— philip lord (@philiplord) December 17, 2018
The frontrunner for a lot of the awards season of the black and white film by Alfonso Cuarón called Roma. The movie got a limited theatrical release and is out on Netflix right now. The movie won best director, best cinematography, and best foreign film.
The UFCA also honored Eighth Grade with two wins, best original screenplay and best lead female performance with Elsie Fisher. The often overlooked Annihilation took home one award for best soundtrack and was the runner-up for cinematography.
The full list of winners is below.
Best Picture: Spider-man: Into the Spider-Verse. Runner-up: Roma
Best Achievement in Directing: Alfonso Cuarón, Roma. Runner-up: Ryan Coogler, Black Panther
Best Lead Performance, Male: Ethan Hawke, First Reformed. Runner-up: Christian Bale, Vice
Best Lead Performance, Female: Elsie Fisher, Eighth Grade. Runner-up: Lady Gaga, A Star Is Born
Best Supporting Performance, Female: Olivia Colman, The Favourite. Runner-up: Elizabeth Debicki, Widows
Best Supporting Performance, Male: Russell Hornsby, The Hate U Give and Hugh Grant, Paddington 2 (tie)
Best Original Screenplay: Bo Burnham, Eighth Grade. Runner-up: Deborah Davis & Tony McNamara, The Favourite
Best Adapted Screenplay: Phil Lord & Rodney Rothman, Spider-man: Into the Spider-Verse. Runner-up: Audrey Wells, The Hate U Give
Best Cinematography: Alfonso Cuarón, Roma. Runner-up: Rob Hardy, Annihilation
Best Original Score: Geoff Barrow & Ben Salisbury, Annihilation. Runner-up: Nicholas Britell, If Beale Street Could Talk
Best Documentary Feature: Won't You Be My Neighbor? Runner-up: Minding the Gap
Best Animated Feature: Spider-man: Into the Spider-Verse
Best Non-English Language Feature: Roma. Runner-up: Burning