In next week's Thor #8, the god of thunder finds himself (and Valkyrie) a prisoner of the warriors of Heven. But Thor believes that they've got it all wrong…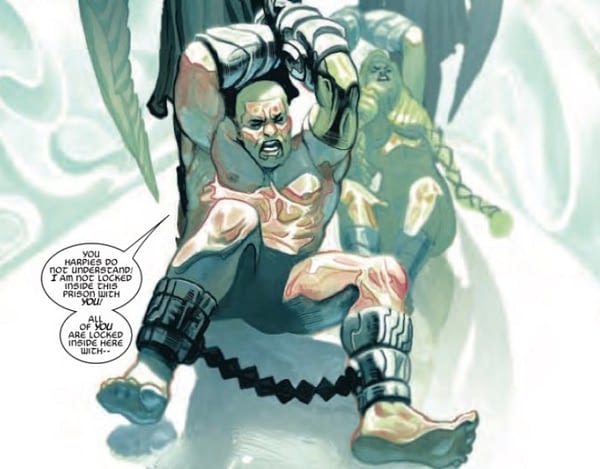 Of course, Thor is referencing a famous scene from Watchmen, the seminal work of Dave Gibbons and Alan Moore (not to be confused with Moore's fish-semenal work, Neonomicon).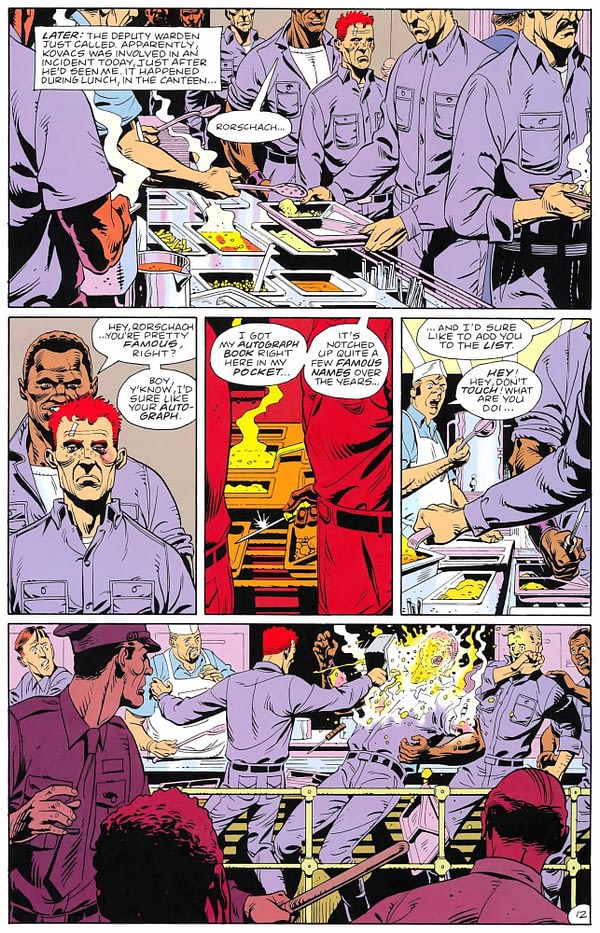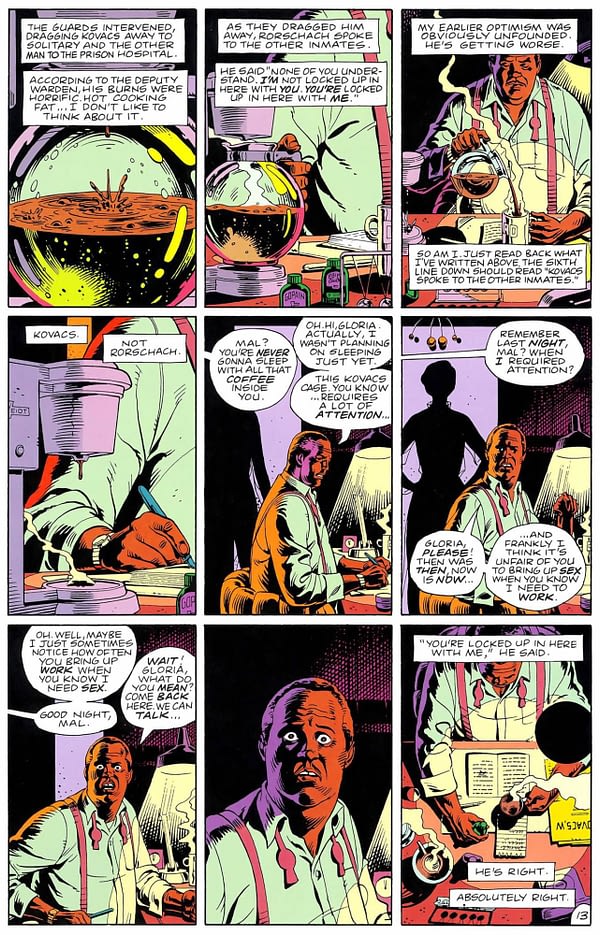 Of course, Rorschach did eventually get out of that prison… though things didn't work out great for him in the end. In the comic, he was vaporized by Doctor Manhattan. The movie changed some stuff about the ending, and it's been a while since we've seen it, so we're gonna say he was… crushed by a giant blue dong? That's probably it.
In any case, Thor has a super-mega-crossover event coming up in War of the Realms. Can we take the debut of Thorschach to be a foreshadowing of his fate? Or just a clever reference worth a clickbait headline?
Thor #8 hits stores next Wednesday.
Thor #8
(W) Jason Aaron (A/CA) Michael Del Mundo
THE PRISON OF ANGELS!
After waging war in Hel, Thor finds himself a prisoner of the fearsome warriors of Heven. Can even the intervention of Valkyrie and Thor's deadly sister Angela help him escape the unescapable prison of angels?
Rated T+
In Shops: Dec 19, 2018
SRP: $3.99