During tonight's broadcast of The Game Awards, Phoenix Labs announced Dauntless would be headed to consoles and beyond in 2019. Right now, the confirmed launches will be happening in April 2019 for PlayStation 4 and Xbox One, with Nintendo Switch and mobile titles on the way. On top of that, the game will be moving to Epic Games' platform and taking up residence in their online store when it launches in April. The company will also be adding a new update to the game, which we have details from Phoenix Labs below.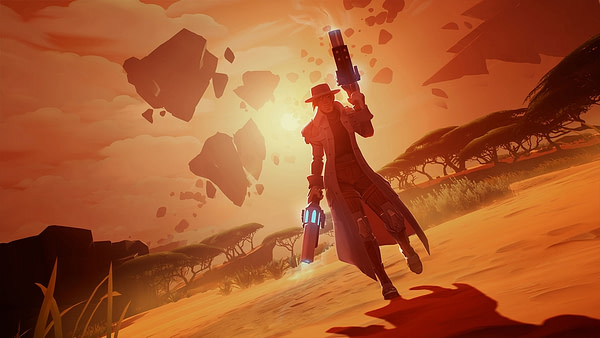 "At Phoenix Labs we define ourselves through a transparent development relationship with our community and strong focus on inclusivity, both at the studio and in our game," said Jesse Houston, co-founder and CEO of Phoenix Labs. "With our upcoming platform launches in April and One Dauntless, we will soon be able to welcome and connect players worldwide like never before. The journey of Dauntless is just beginning in the ever-evolving online world of the Shattered Isles, and we're excited to share many more years of experiences with our players."

While expanding to new platforms, the Dauntless gameplay experience also continues to grow and evolve. The next major content update, Frostfall, will reshape the Shattered Isles starting December 6. The new update ushers in brand new seasonal content as a deep freeze descends on Ramsgate, and Slayers will also have a chilling challenge on their hands with the introduction of a new Behemoth: Valomyr. Phoenix Labs is also launching the Dauntless Hunt Pass starting December 6, which will provide players with new challenges and big rewards. The Hunt Pass is a new feature offering in-game activities and challenges that players can purchase for $10.00 to earn a collection of exclusive items, emotes, cosmetics and more.