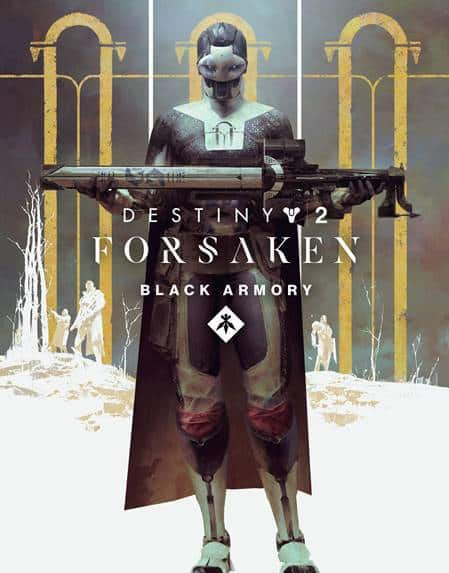 Bungie has released new details on how they're taking Destiny 2: Forsaken a bit further with the Black Armory mini-expansion. However, that's not all that's changing in Destiny 2 in the coming months. Bungie has also gone on the record about the new challenges, rewards, and special events coming for the rest of the year. Starting with the Season of the Forge, each new Season of Destiny 2 will offer players new reasons to play and new ways to upgrade their characters.
Part of this comes down to the new Annual Pass that Bungie will release for the game. The pass will "make the game Destiny a hobby that sends you back to the stars week after week."
As for the Black Armory, it will be made available for players on all three platforms on December 4th. As you might expect, the mini-expansion brings new exotic gear, an increase to the power level cap, and some new story quests. The story for Black Armory will start with the Black Armory's Ada-1 asking players to reignite four special weapon forges that disappeared during the Golden Age.
To reignite the weapons, players will group up in fireteams of three to take on the new Lost Forges activity. After collecting specific materials and placing them into the forge, players will have to face down waves of enemies while the forge does its job. Once the waves of enemies die down, players will unlock a new weapon for themselves from the Black Armory. They'll also be able to earn new mods for all Forsaken weapons.
Heavy machine guns are returning as well, which just might help you with those enemy mob waves.
The final change coming with the Black Armory update is a new raid set in abandoned sections of Earth's Last City. Scourge of the Past is expected to expand the existing Destiny lore by letting players explore new areas of the Last City.