We cannot WAIT to see Ruby Rose in action as Batwoman when she joins The CW's Arrowverse for their 2018 crossover extravaganza "Elseworlds".
The CW has been doing a fair job of teasing us with just enough to keep the expectations high, and today's image reveal of Rose as Batwoman from the show is pretty good: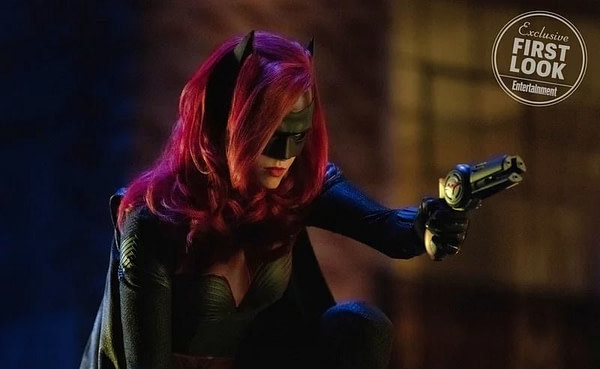 Rose recently spoke with Entertainment Weekly about the experience, saying:
"It's a strange feeling to put on a suit like this that has been custom made for you knowing that it's going to transform you into a character that does amazing things. You feel very empowered and it just instantly changes everything you feel in that moment.

"The fact that she is an outwardly gay superhero, which is something growing up I would've loved to have seen on my TV, was a big deciding factor as to why I was so passionate about the role. This [role] just meant a lot more to me because I could relate in so many ways and, at the same time, felt like this was a job that would give me a purpose every day coming into work beyond just getting to live my dream, which is acting, and would be far more rewarding than anything I've done in the past."
Arrow star Stephen Amell commented on having Rose on board in the role, saying:
"I don't think there could be a better person for it than Ruby. We shot a scene with her last night, and her exchange with Grant was just, 'Oh, ok, this is Batwoman.' I think people are really going to appreciate it when [they see it]."
Needless to say, we're pretty excited to see Batwoman come to life in "Elseworlds" when the crossover event begins on Sunday December 9th with The Flash, continues Monday December 10th with Arrow; and concludes Tuesday December 11th with Supergirl on The CW.
Enjoyed this article? Share it!