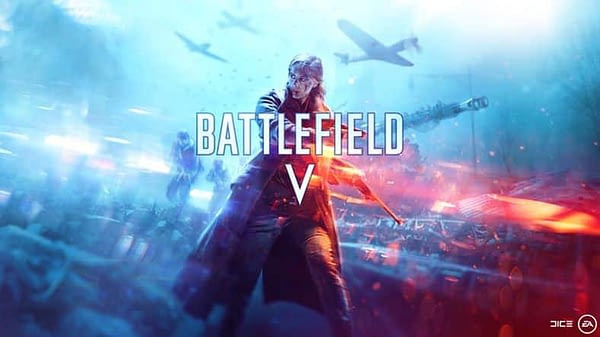 Battlefield V isn't releasing until November 20th, but we already have the game's hypetastic launch trailer. Part of the reason for that is because EA Access and Origin Access subscribers get to play the game a few days earlier than the rest of us, so naturally the launch trailer needs to show up a bit early for those players. However, Thanksgiving is probably the other half of the equation. After all, Battlefield V launches just two days before all Americans stuff themselves with turkey and watch discount rugby for a few hours.
That said, Battlefield V's launch trailer does a nice job of hitting all the typical high notes trailers like these should make sure to emphasize. The trailer features some gorgeous in-engine shots that look like they'd be coming out of a war propaganda film intercut with information about the various awards the game has been nominated for and a bunch of snippets from press previews praising the game.
Our own experiences with Battlefield V have been pretty positive, and we're kind of psyched to see the different corners of WWII that Battlefield V's War Stories will take us to. Plus, the Grand Operations are definitely a fun multiplayer experience, although we won't get them until the post-launch update cycle commences.
You can check it out below.
Battlefield V is out worldwide November 20. Battlefield V is World War 2 like you've never seen or played before. A mix of new and iconic multiplayer modes deliver all-out warfare for up to 64 players on maps traversing unseen and untold locations. Lead your squad to victory with modernized movement and weapon mechanics, and customize the soldiers and equipment in your Company. Single-player War Stories captures the large-scale war through personal stories from those wrapped in the broader conflict. Plus, Tides of War continues the journey for all players well after launch. Subscribers to Origin Access Premier as well as EA Access and Origin Access can play Battlefield V before anyone else: http://x.ea.com/52361.
(Last Updated
November 10, 2018 1:28 am
)
Related Posts