A special shout out to Bleeding Cool's Senior Walmart Correspondent (and yes he really wants a different title but this one is so useful) Ian Melton who has been checking in for Bleeding Cool regarding Walmart's exclusive line of DC Comics titles.
Because, no, the Walmart-owned ASDA in the UK has yet to receive them. And grey market copies coming to Forbidden Planet take a while…
Anyway, the #4s were a little late this month, with no note as to where on the supply chain that may have originated. Walmart machinations remain a mystery. Anyway, when the came in this past weekend, the Swamp Thing Halloween Special cleared out sharpish. The displays remain, instore however, presumable for the upcoming Christmas Special.
And Batman #4 featured the first appearance of Jinny Hex, the great-great granddaughter of Jonah Hex, appearing in the upcoming Wonder Comics line from DC Comics, curated by Brian Bendis who wrote this first appearance…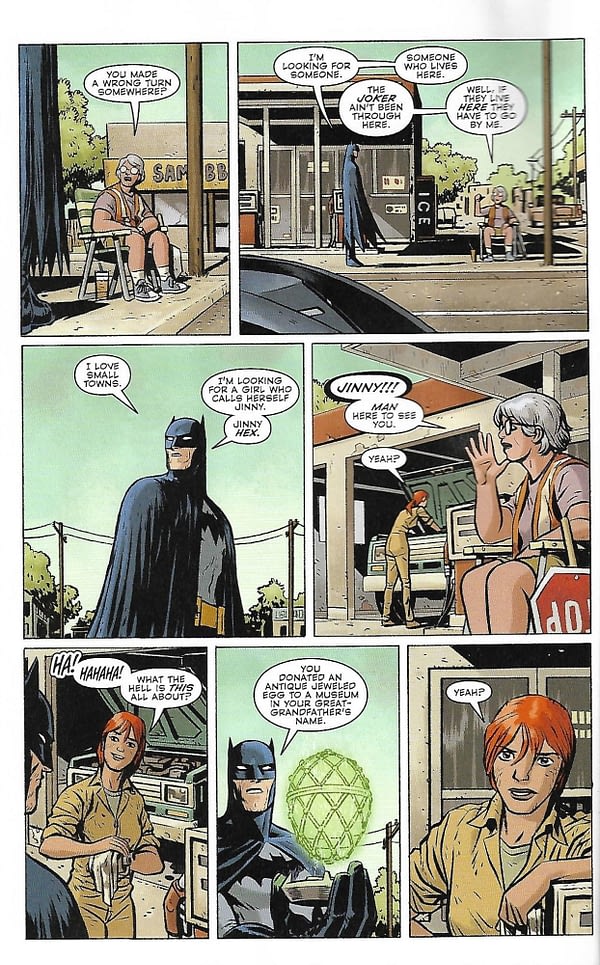 She will be adept at wielding all sorts of artifacts from across the DC Comics Multiverse… but first that begins with a photo of her great-grandfather…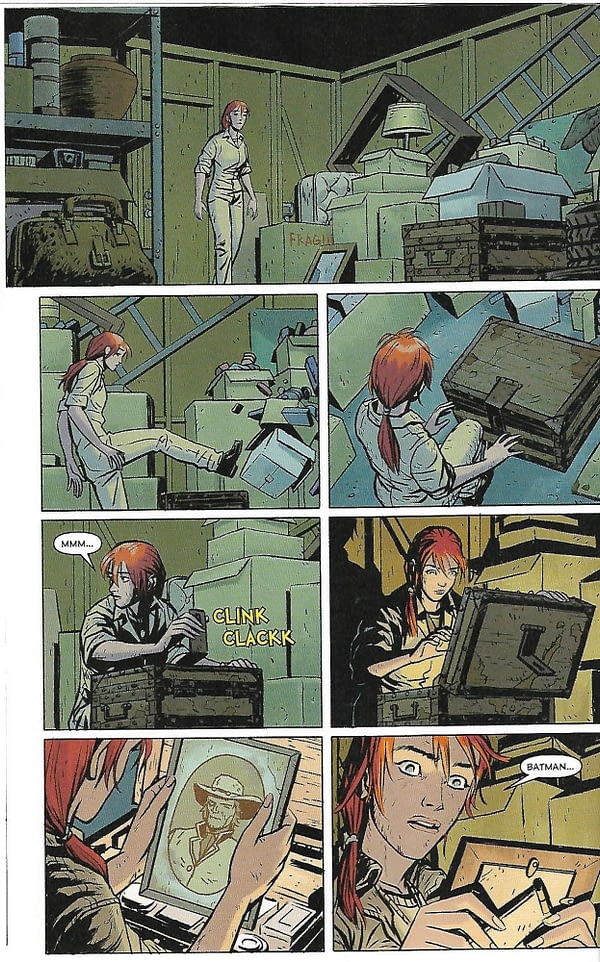 Impressive of Jonah to stay still that long for such a photograph to take. Look for her in January's Young Justice #1.
YOUNG JUSTICE #1
(W) Brian Michael Bendis (A/CA) Patrick Gleason
Superboy! Wonder Girl! Robin! Impulse! Amethyst! They're all united in YOUNG JUSTICE #1, the debut issue of a brand-new series that also introduces new heroes Teen Lantern and Jinny Hex! When the nightmare dimension known as Gemworld invades Metropolis, these teen heroes reunite to deal with the situation-but they're shocked to discover the battle may be the key to the return of Conner Kent, a.k.a. Superboy! This mix of fan favorites and new legacy heroes will be the center point for some of the biggest goings-on at DC! As if that weren't enough, Bendis reunites with all-star artist Patrick Gleason (SUPERMAN, ACTION COMICS, GREEN LANTERN CORPS) to bring the new heroes of DC's Wonder Comics to life! In Shops: Jan 09, 2019 SRP: $4.99
(Last Updated
November 1, 2018 11:18 am
)
Related Posts
None found