The end is near for HBO's tentpole series Game Of Thrones, and we're starting to get some glimpses (kinda) of what we can expect from the 8th and final season of the show.
Just today, Entertainment Weekly shared their November issue cover, featuring Jon Snow (Kit Harington) and Daenerys Targaryen (Emilia Clarke) in a wintery embrace.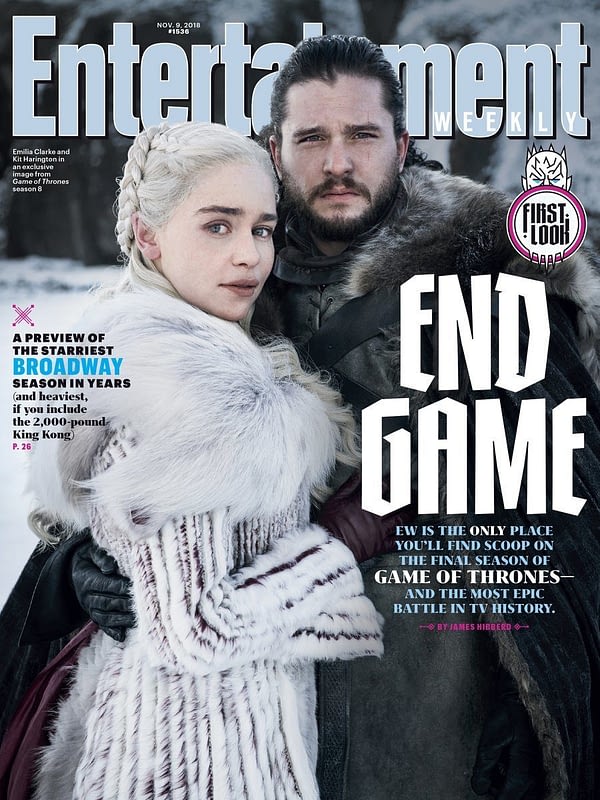 The EW piece teases a bit of whats to come in the 8th and final season of the series, and the 10-month shoot the cast and crew had to endure in order to complete the show.
Harington commented that:
"It's relentless; scenes that would have been a one-day shoot five years ago are now a five-day shoot. They want to get it right, they want to shoot everything every single way so they have options."
And Clarke added:
"[Camera] checks take longer, costumes are a bit better, hair and makeup a bit sharper — every choice, every conversation, every attitude, has this air of 'this is it.' Everything feels more intense."
We're hoping for a first look teaser soon, as Game of Thrones is expecting to premiere sometime in the first half of 2019 on HBO.