ComicBooks For Kids! (CB4K) has announced its first comics variant cover for Archie #700, out on 21st November, by Art Baltazar.
The distribution of this cover will be similar to the "Phantom Variant" concept through 6 retailers who raised money for the charity through the year.
Hooked On Comics in Myerstown, Pennsylvania
Heroes and Fantasies in San Antonio, Texas
Space Cadets Collection Collection in Conroe, Texas
Lone Star Comics in Arlington, Texas
Zone Comics and Games in Homewood, Illinois
Bridge City Comics in Saskatoon, Saskatchewan
As well as the Facebook group "Make Comic Book Collecting Fun Again" (#MCBCFA) and the Omnibus Collectors Network YouTube show.  ComicBooks For Kids! will be providing these at no cost to these organizations as a way of saying "thank you" for their support in 2018. Less than 150 copies will be available.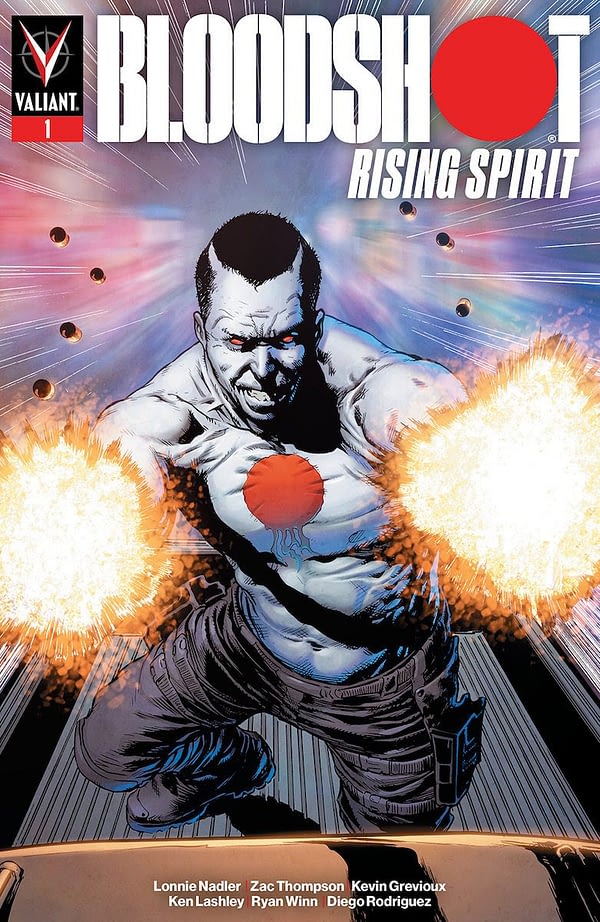 Valiant will have this Bloodshot Rising #1 exclusive variant for the Heroes Dutch Comic Con, running from November 24th to 25th by Bloodshot artist and guest of the show Manuel Garcia.
And we have Miguel Mercado's cover for Mighty Morphin Power Rangers #33 cover, timed for that comics' FOC date.
MORPHIN POWER RANGERS #33
(W) Marguerite Bennett (A) Simone Di Meo
BEYOND THE GRID continues as an all-star team of Power Rangers struggle to survive a hostile new environment with diminishing powers and no allies. Meanwhile, Andros (Red Space Ranger) comes to terms with the lengths that he will go, and the lines he will cross, to reunite with his sister, Karone.In Shops: Nov 28, 2018 Final Orders Due: Nov 05, 2018 SRP: $3.99
(Last Updated
October 31, 2018 3:15 pm
)
Related Posts