Everyone still wants to know who did and who did not survive the Great Ashing of Thanos' snap in Avengers: Infinity War, and Marvel Studios boss Kevin Feige has an answer about Deadpool. Kinda.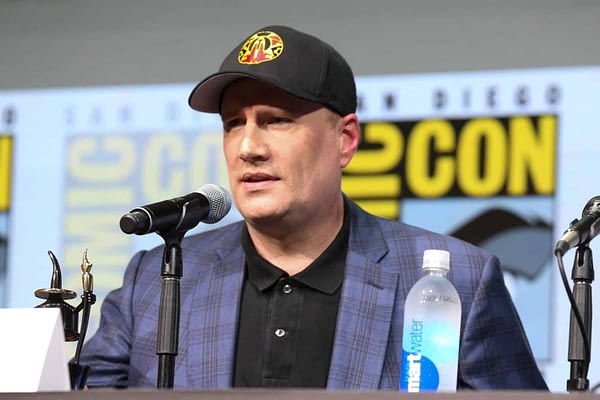 In a recent carpet interview with Variety during the Britannias Awards. event, Feige did his Feige thing and offered a non-answer about the question of whether or not Wade aka Deadpool survived the half-universe killing snap.
"Technically speaking, he was not in the MCU, he was not in that cinematic universe, so he was not affected, probably.

What I will say is, for years and years the dream has been to have access to as many of our characters back so that we can tell those stories at Marvel Studios. If and when that happens, I'll be very excited. … We have ideas just from going back 18 years, but nothing specific."
Did Deadpool survive "Infinity War"? Marvel Studios chief Kevin Feige weighs in https://t.co/e1uhd6kWaS #Britannias pic.twitter.com/RBV1MjNVZp

— Variety (@Variety) October 27, 2018
This of course brings up the possibilities of what will happen to those FOX-owned Marvel franchises if/when that merger happens.
Bob Iger did confirm that if/when it happens, Feige will get control of the X-Men, Fantastic Four, and other properties currently held by FOX:
"I think it only makes sense. I want to be careful here because of what's been communicated to the Fox folks, but I think they know. It only makes sense for Marvel to be supervised by one entity. There shouldn't be two Marvels."
And what about the possibility of Deadpool becoming an Avenger post-merge? Iger said: "Kevin's got a lot of ideas. I'm not suggesting that's one of them. But who knows?"
(Last Updated
October 27, 2018 11:21 am
)
Related Posts