Sony has released a new trailer for Marvel's Spider-Man first DLC, the Heist, which features Black Cat.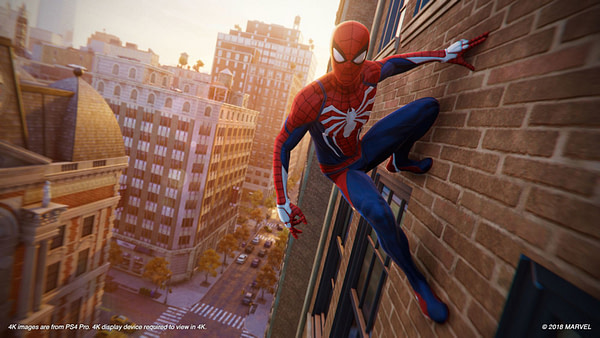 The imediate buzz around Marvel's Spider-Man has died down as we get deeper into game season territory. However, the impact of the exceptionally well-received game is not lost to memory just yet. The game will undoubtedly linger in the minds of many, and certainly, come up in heated discussions around game of the year discussions. A game of that quality of the title will be on the lips of many for a few years to come.
Well, you have a good reason to jump back in now too if you want a quick refresher on just how good the title is. The game's first DLC, The Heist, is now available, which focuses on Spider-Man's will they, won't they relationship with Black Cat. The game brings the web-slinger in contact with the thief as they fall deep into a world of crime families. More than that, there are new suits, gadgets and objectives to get excited about in it too. If you want a nice look at what it will come with, you can take a look here at the new launch trailer.
I'm very curious to see exactly how deep this DLC goes. The length and story significance should outline what to expect in the next DLCs, Turf Wars and Silver Lining which come out over the next two months. That said, I'm sure there are many who don't need much encouragement to jump back into Marvel's Spider-Man. If that's you, have at it.