Bless Dave Sim. He still thinks the Overstreet Price Guide is still a thing.
The creator of Cerebus has a new comic book for 2019, Giant-Size Jingles #1. Oh, okay, it's his Cerebus In Hell comic which leaps from first issue to first issue, but this time dropping both Cerebus and Aardvark in favour of the helldog known as Jingles.
This comic was originally going to be Giant-Size Cerebus to parody Giant-Size X-Men #1.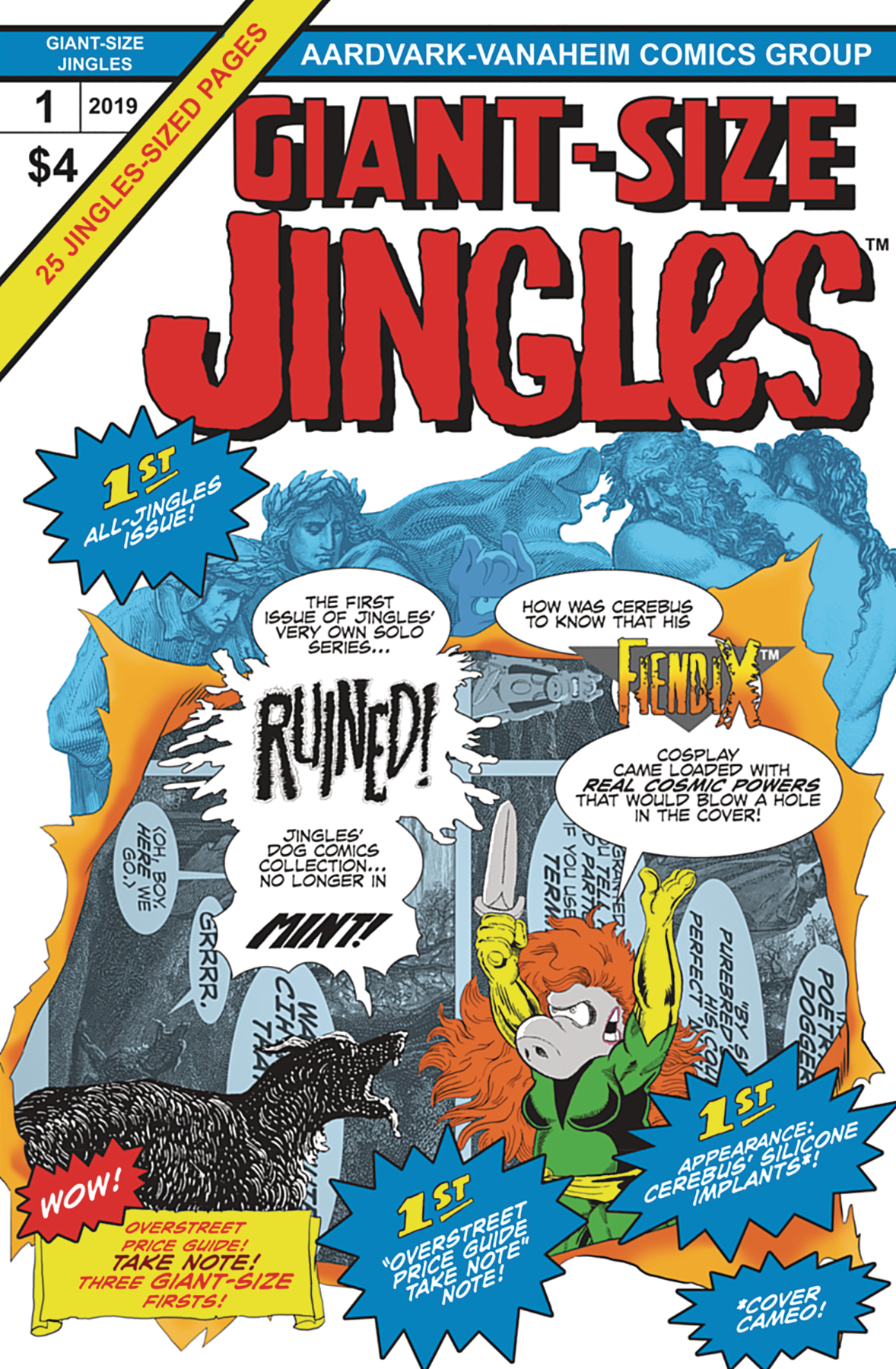 GIANT SIZE JINGLES #1 (OF 1)

(W) Dave Sim (A) Gustave Dore, Dave Sim (CA) Benjamin Hobbs

Giant-Size Firsts! First Overstreet Price Guide "Take Note" Note! First appearance of Fiendix Cosplay Cerebus and zer Silicone implants! First All-Jingles, comics' only CGC-graded dog comics collector, issue! Find out what Jingles has to say about: Underdog No.1 (May, 2017); Jughead's Pal Hot Dog (1990); Krypto The Super-Dog (2006); The original Hot Dog (1954); blatant "Dogism" in DC's flagship title vs. the "canine friendly" Adventure Comics; Dog Face Dooley (1951); Scooby-Doo No.26; Why you really don't want to mention Heckle & Jeckle to Jingles; Pluto vs. Goofy; and more!

In Shops: Jan 30, 2019

Final Orders Due: Nov 30, 2018

SRP: $4.00
And for February? A little more reflexive it seems for Sim City…
(Last Updated
October 17, 2018 12:36 pm
)
Related Posts
None found