A glitch in Destiny 2 has seemingly suggested the next major location guardians are going.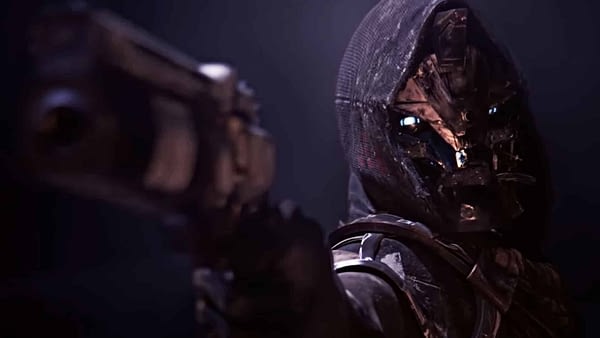 Destiny 2 feels like it is in a really solid spot right now. Forsaken has really breathed new life into the game and the balance of things to do, stuff to grind for and reward feels exceptionally balanced. We are set to have some smaller DLCs dropped on us slowly throughout the next year that are focused less on story and more on giving players stuff to do. Where we are headed next in the next major story expansion has been a topic of hot debate for some time though.
Well, it seems Bungie might have confirmed this, albeit by accident. Currently in Destiny 2 (via Polygon), if you load into a friend who is doing an adventure on Titan, you load into a bizarre screen. It shows your ship flying as normal, but instead of showing the normal Titan loading screen, it shows your ship flying through Saturn's rings. As many of you will know, that is where Oryx's old digs, the Dreadnaught, is currently located. The screen isn't quite finished, with the lighting and cropping being weird, seemingly confirming that we shouldn't be seeing this yet.
More than that though, as you load into Titan, you hear the Destiny Taken King musical sting, heaping on the speculation that we are headed back to the massive spaceship next. The location had been rumoured for a long while with it also appearing on the supposed visual roadmap that plays at the end of the base game's campaign. However, it's nice to have even more evidence.
You can check out the glitch in this video from xHoundishx.
The real question now is, when could we expect the space to come in? Will it be one of the three upcoming DLC or next year's major Destiny content drop? The DLCs are meant to be less about new spaces and story and more about providing more reasons to play so this might be too big a drop for those. At the same time, it feels weird for a loading screen to be hidden in the game nearly a full year before it is meant to be used. We will have to be patient for now it would seem.
(Last Updated
October 15, 2018 12:56 pm
)
Related Posts