The wait is over for at least the first teasings of video from the upcoming season 2 of Starz' American Gods. The series based on Neil Gaiman's novel garnered critical acclaim over it's first season and we've been eagerly awaiting to see the hints of what's to come. And the war seems to be coming on strong.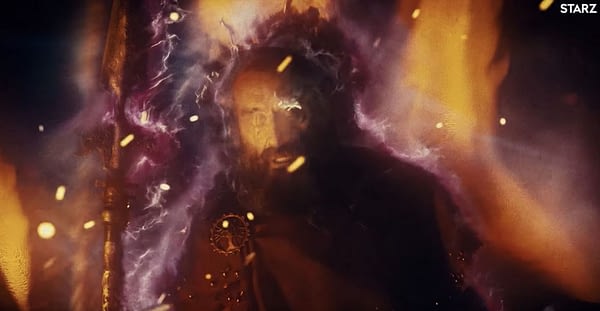 Is everyone in here a God? – Shadow
That's a great line, and it resonates so very true. The Gods of the old world (like Easter, Oden) clash against those of the new era (Technology and Media) in their struggle for worshippers and their devotion, and their ongoing place in an ever changing world. Those hoping for new character introductions may be waiting a bit further, but we can see Mr. Wednesday, Shadow, and everyone's favorite Dead Wife back on their adventures once again even as Mr. World says: A storm is coming.
(Last Updated
October 5, 2018 2:00 pm
)
Related Posts
None found