It appears Splinter Cell may have a new bit of life behind the IP, if you believe a brief quote from an interview with one of Ubisoft's top creative heads. Game Informer has an interview up today with the company's Chief Creative Officer, Serge Hascoet, which covers a lot of territory for what Ubisoft has int he works for certain titles. At one point they bring up some of the company's older properties and received an interesting but brief response.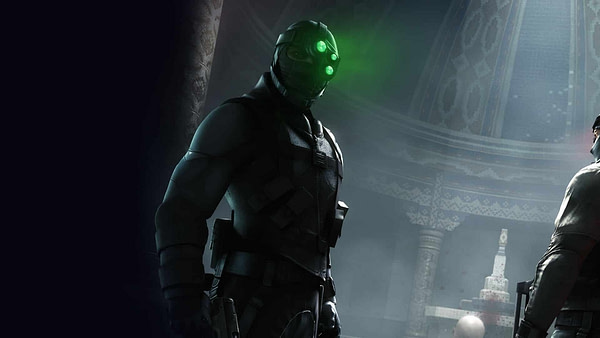 Some Ubisoft brands have fallen dormant in the last 5-10 years. Do you have a roadmap for any of that stuff you want to share with fans so they know yes, you hear their calls?

I love Splinter Cell. I love Prince of Persia. I can't disclose any information at this time, but I can say we are fighting for resources. It's not a question of will, it's a question of means.
While that says absolutely nothing about anything specific being in development, it does show that there are people in the company who want to bring back some of the classic titles that made the company a standout in the previous decade. When we'll see anything is a totally different story, but it shows promise we may see a Splinter Cell title again.