PUBG Mobile has decided to start taking entries for what they are calling a global competition with the "Star Challenge 2018" tournament. Basically, it's their way of snagging the best streamers in the community, from high-profile celebs and well-known players all the way down to popular people with a decent following, to compete for a grand prize of $200k for a global champion and $100k for a regional champion (with other prizes for 2nd and 3rd in both).
Below are the complete rules for entry, but the thing that's going to kill a lot of participation in this tournament is that you have to have 1,000 followers on social media to even be considered to sign up. Which means I could with just my Twitter or Facebook account, but a lot of skilled players who do this for fun or stream on the regular with a low audience wouldn't qualify. If you do… good luck to you!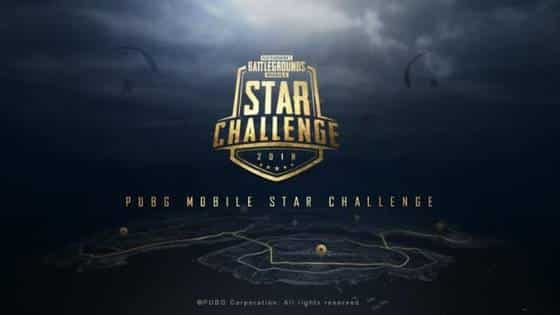 This registration page is only for Asia, North America and South America. Europe, China, and JP/KR have independent registration processes, and players from those regions should pay attention to future announcements.
Online preliminaries and semi-finals will be in Squad mode. Teams must register with 4 members with no substitutes. Regisration: 8/30-9/08. Results Calculation: 8/10-9/10.
Players with over 1,000 fans on any streaming or social media platforms are eligible to register. The other 3 team members have no fan requirements. Recommended platforms include: YouTube Gaming, Twitch, Facebook Live, Smashcast TV, Mixer, Cube TV, Nimo TV, etc.
Team roster cannot be changed during the tournament. Please be sure to check account information carefully. Erroneous information will result in the score not being calculated and zero points will be awarded.
After registration, each team will participate in 15 matches, and the top 10 matches will be included in the final result. Teams with fewer than 15 matches will receive results based on actual matches played. A match is only valid if it was played during the qualification round with 4 players on the squad. Only the results of the first 15 consecutive matches will be calculated. After registration, start playing with your teammates right away!
The tournament committee will pick out the top 40 qualifiers from each region (top 60 for Asia) to enter the preliminaries. If a team forfeits this opportunity, qualification will be extended to the next highest-ranking team. In the event of a tie, ranking will be decided in the order of wins, total kills, kills in the final match.
The tournament committee will publish the list of the top 40 team (top 60 for Asia) for all regions one week before the preliminaries. The committee will send the list to the leaders by e-mail for confirmation. Advancing teams are asked to keep an eye out for tournament notifications.
Enjoyed this article? Share it!