Emmie X All Systems Go by Black Mask co-founder Matteo Pizzolo and Carlos Granda as well as a new Black AF series from Vita Ayala and Liana Kangas launch in Black Mask's solicitations for comics in December 2018.
EMMIE X ALL SYSTEMS GO #1 (OF 4) CVR A GRANDA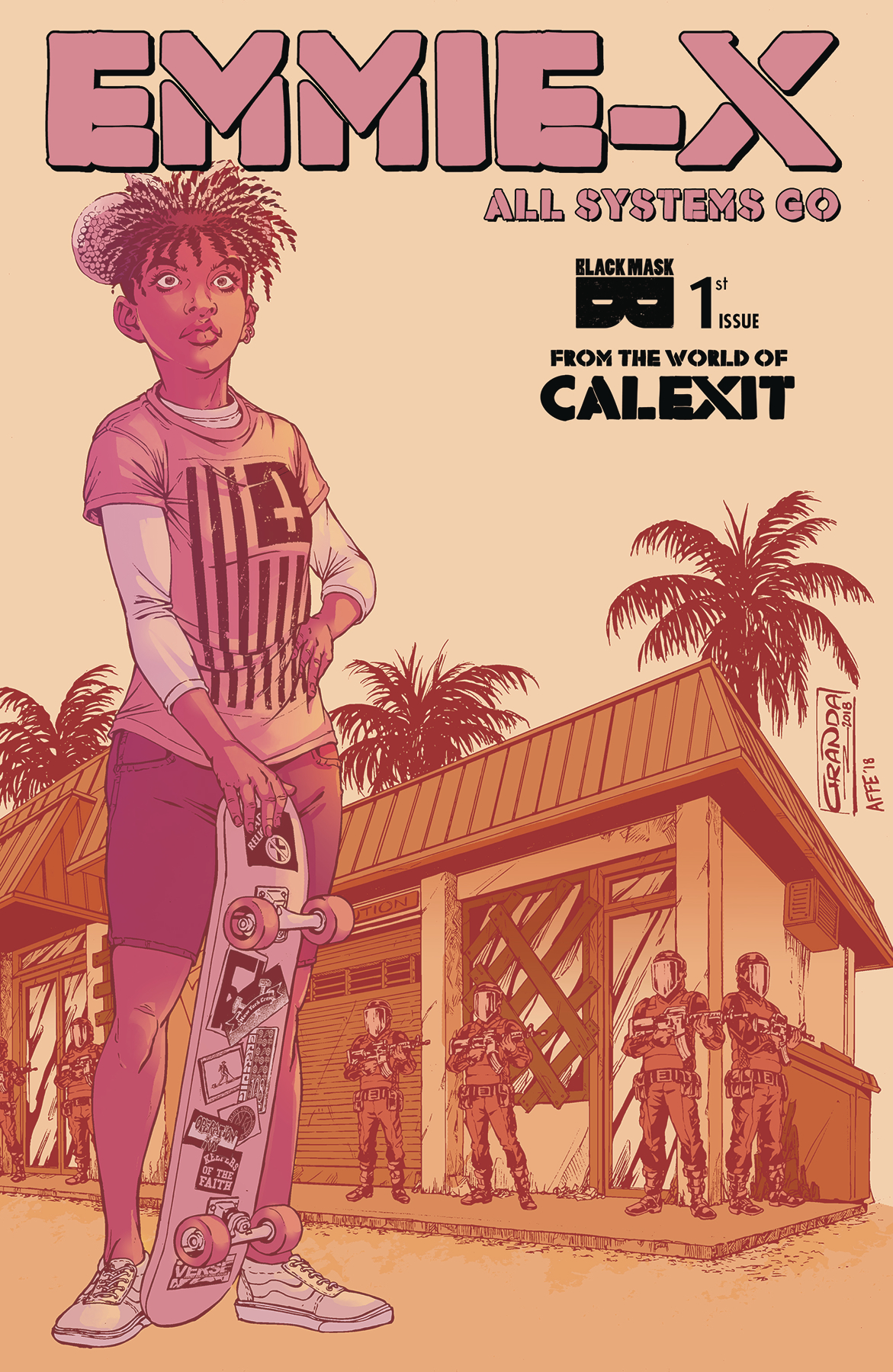 OCT181531
(W) Matteo Pizzolo (A/CA) Carlos Granda
Teenage skaterat Emmie runs a punk record shop in an abandoned strip mall during the CALEXIT military occupation. When Homeland Security turns the strip mall into a detention center, Emmie realizes she must fight the power. Originally published as a limited edition one-shot at Comic Con to raise money for immigrant families separated at the border, readers demanded more of Emmie's story. This new edition of #1 launches Emmie into her own mini-series.
In Shops: Dec 19, 2018
Final Orders Due: Nov 26, 2018
SRP: $3.99
BLACK AF DEVILS DYE #1 (OF 4) (MR)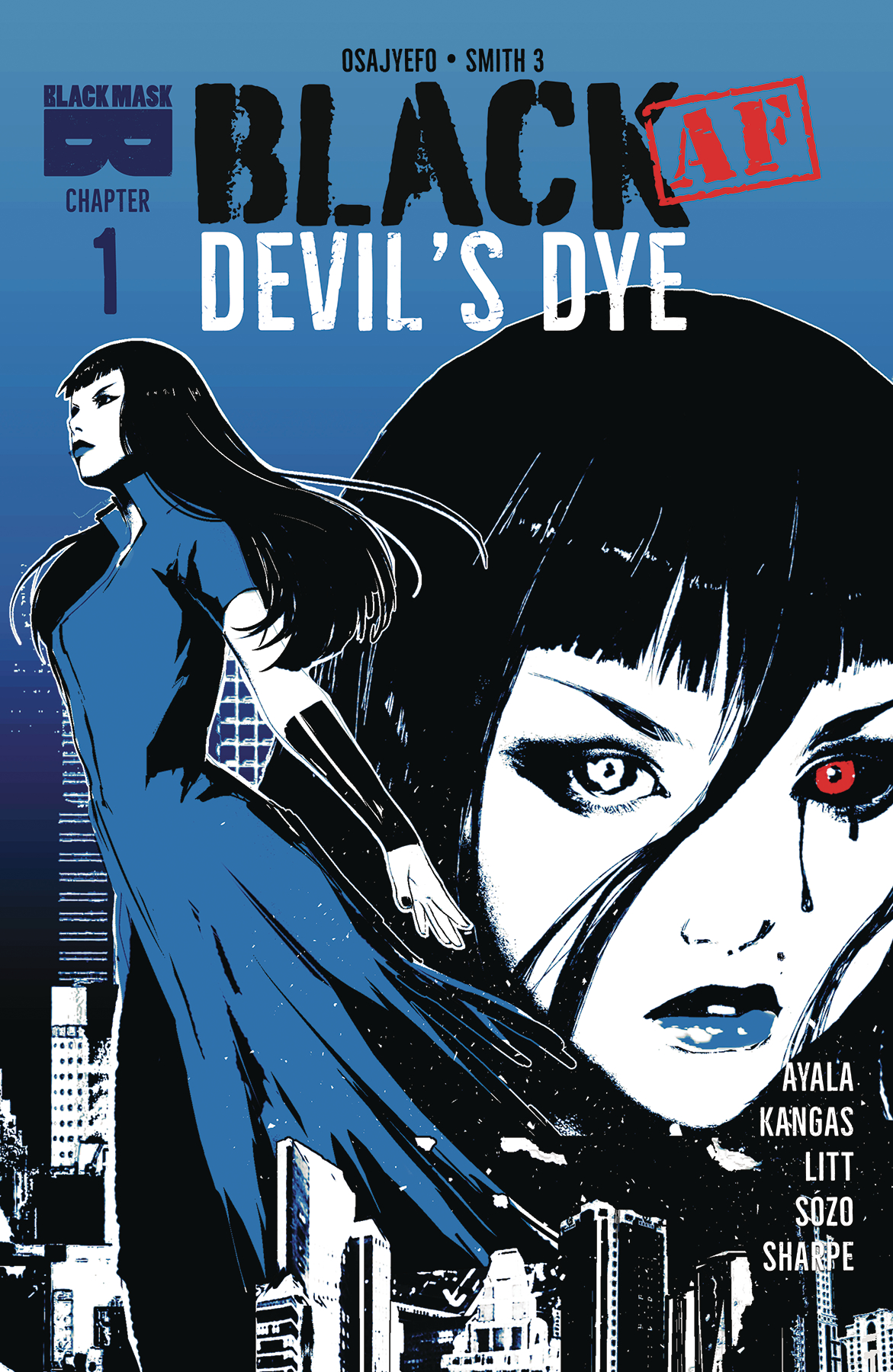 OCT181536
(W) Vita Ayala (A) Liana Kangas (CA) Maika Sozo
A brand new BLACK [AF] mini-series by breakout star Vita Ayala (The Wilds, Supergirl, Bitch Planet, Livewire, Marvel Knights) and your next favorite artist Liana Kangas.
When a new drug called VANTA hits the streets, word is it's the hottest thing since Ecstacy. For regular people, it has all the highs and none of the lows of traditional drugs. There is some fine print, however – for empowered Black folks, the drug causes a total and violent loss of control.
The Project sends Indigo to investigate, and it soon becomes apparent that this is more than just a new designer distraction for the masses.
Indigo, together with former Detective Ellen Waters race to find the source of the substance poisoning their people, before it's too late!
The superhero universe where only black people have super powers continues to expand, for the first time with a new creative team building onto the exciting world created by Kwanza Osajyefo, Tim Smith 3, Jamal Igle & Khary Randolph.
In Shops: Dec 19, 2018
Final Orders Due: Nov 26, 2018
SRP: $3.99
EMMIE X ALL SYSTEMS GO #1 (OF 4) CVR B PEARSON
OCT181533
(W) Pat Shand (A/CA) Emily Pearson
As Haley navigates the pitfalls of her new job as an alt-model / middleman, Coral sees a chance to earn a promotion… and all it takes is one dead rival to get her to the top. The subversive hit series from Pat Shand (Breathless) and Emily Pearson (The Wilds) heats up every issue!
In Shops: Dec 19, 2018
Final Orders Due: Nov 26, 2018
SRP: $3.99
SEX DEATH REVOLUTION #3 (MR)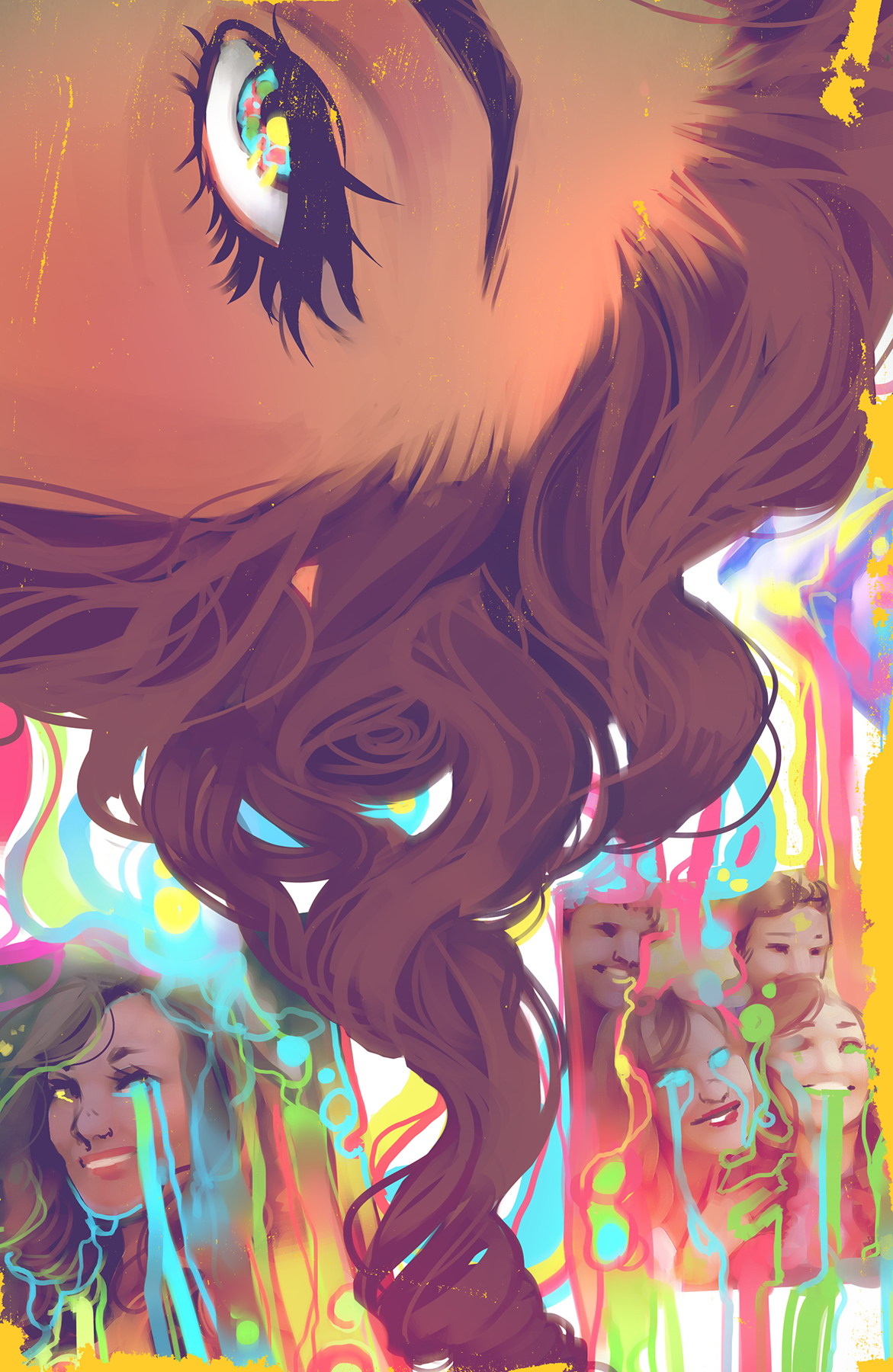 OCT181534
(W) Magdalene Visaggio (A) Katarzyna Witerscheim (CA) Kiki Jenkins
Esperanza dives deep into her own memories in search of the cause of the changes. She is in absolutely no way going to like what she finds.
In Shops: Dec 19, 2018
Final Orders Due: Nov 26, 2018
SRP: $3.99
DEVIL WITHIN #4 (OF 4) (MR)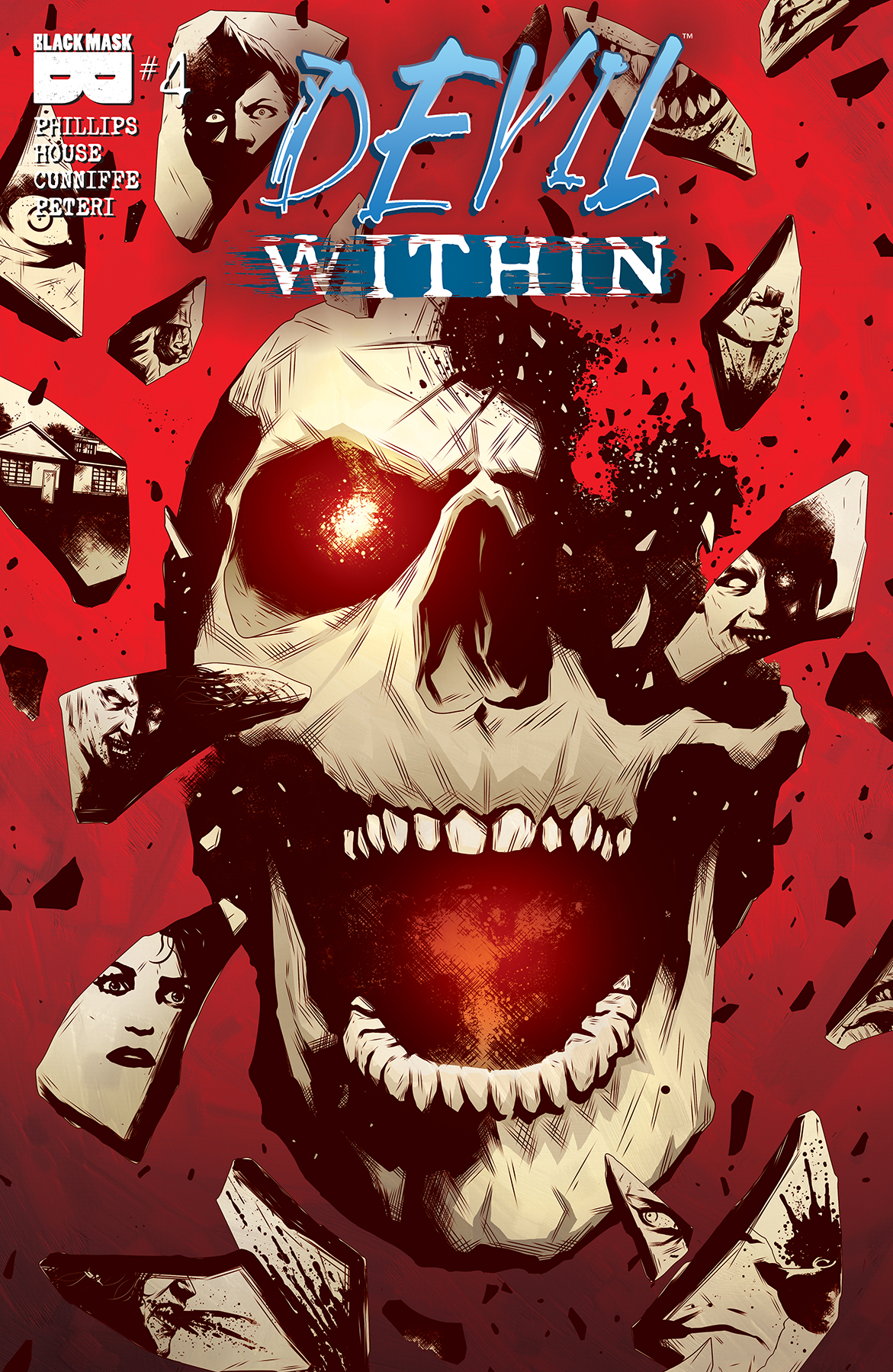 OCT181535
(W) Stephanie Phillips (CA) Dee Cunniffe (A/CA) Maan House
After Michelle's past haunts her present relationship with Samantha, both women seem to be losing their already tenuous grasp on reality. In this unnerving series conclusion, Samantha finally learns the truth about her fiancé Michelle, but at what cost? With more ghosts and some unexpected death, no one is safe.
In Shops: Dec 19, 2018
Final Orders Due: Nov 26, 2018
SRP: $3.99
KIM AND KIM TP VOL 03 OH S#!T ITS KIM & KIM (MR)
OCT181537
(W) Magdalene Visaggio (A) Eva Cabrera (CA) Phillip Sevy
The Fighting Kims are back! Kim & Kim trade their denim vests and spiked chokers for tuxes and gowns as they infiltrate the glitzy space colony of Santa Palma to try and con a master thief. But, as usual, everything goes to hell… and it's definitely Kim Q's fault. Come on, Kim. Get your life together. A brand new adventure from writer Magdalene Visaggio, artist Eva Cabrera, colorist Claudia Aguirre, and letterer Zakk Saam, the original creative team behind the GLAAD & Eisner nominated Kim & Kim! Collects issues 1-5.
In Shops: Dec 19, 2018
Final Orders Due: Nov 19, 2018
SRP: $16.99
(Last Updated
September 19, 2018 9:44 am
)
Related Posts