Super Smash Bros. Ultimate fans have taken to social media and started a new campaign, but this one is a bit more serious than demanding Waluigi in the game. A 21-year-old mega-fan of the game named Chris Taylor has been diagnosed with terminal cancer, and according to reports, there's a chance he will pass away before the game is released this December. The Smash community took to the internet to get Nintendo to allow the fan to play the game before it comes out. This isn't the first time a request like this has been made, as there have been online campaigns to help other patients take part in seeing films and enjoy theme parks before they succumb to their illness.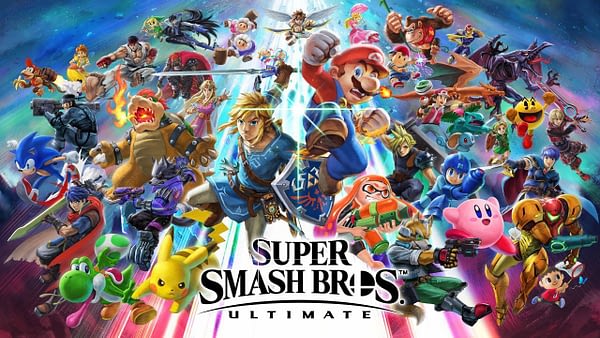 The campaign has caught the eye of a few Nintendo employees, the most prominent coming from Samantha Robertson, who actually does work at Nintendo as an Assistant Manager in Product Marketing for the company.
Hey there. Appreciate the heads-up—very sweet of you to signal boost to help a fellow Smasher. I've reached out to a buddy at Nintendo of Canada, since it looks like @SpookyWoobler is based in Ontario.

— Samantha Robertson (@EditingEntropy) September 15, 2018
Knowing the kind of company Nintendo is, we suspect this will be a successful campaign at some level, whether it be flying him out to their HQ or bringing Super Smash Bros. Ultimate to him. Hopefully, they act quickly before his condition starts to get worse.
(Last Updated
September 17, 2018 8:54 am
)
Related Posts