The opening episode of series 3 of No Offence, Channel 4's cop comedy-drama created by Shameless and Cracker's Paul Abbott, is on air right now. And yes, they just did what they did.
If you are watching the show live, you may continue. If not, stop, get offline and come back when you have done. Don't look at a newspaper headline or a tweet until you have or you won't make it.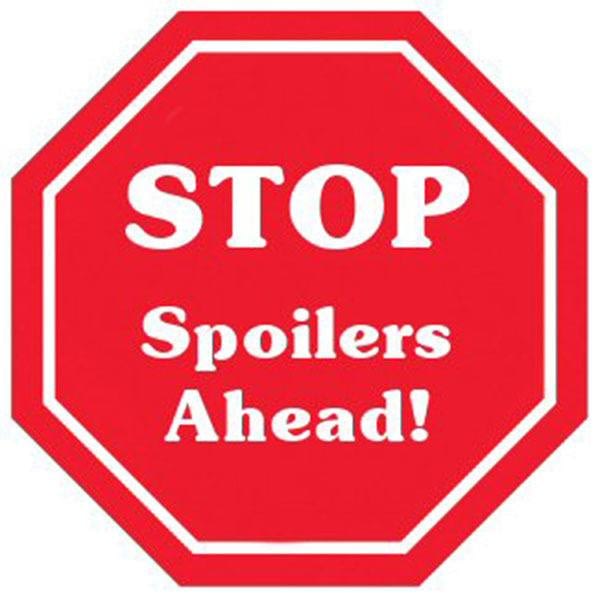 But after a failed assassination attempt of a local mayoral candidate, and a scuffle in the car park, just when you think Spike has been shot and killed, instead it turns out that Joy was in the way of the bullet instead.
And in a new first for a TV death, it was simply indicated by the sirens on the ambulance cutting out in mid-race to the hospital. With Viv's only line 'dead' before the ad break hit – referring to both the sirens and to Joy.
No time for a funeral, little time for mourning, she must be avenged. And that is season three of No Offence.
I asked Paul Abbott earlier in the week if he felt there was something a little zeitgeisty about this episode, airing in the same week as The Bodyguard killed off main female lead, also in a plotline involving political assassination attempts in mid-speech. Naturally he told me that there was no knowledge about the other show or any conspiracy to the scheduling but that it did feel like something in the air. I asked him if he and the cast were prepared to hug weeping members of the public, he suggested handing out free 'bangs' to celebrate Joy.
There's a time and a place, Paul, a time and a place…
Here's how it's going down after the ad break.
Forgot how fantastic #NoOffence was, but oh my what a way to start a new series 😱😢

— Alistair Roy (@alistairroy88) September 13, 2018
WHYYYYYY 😭😭😭😭 please say there's a plot twist. My heart is broken #NoOffence

— Kt (@katiemurdo) September 13, 2018
#NoOffence. Am in stunned silence.

— TV Watcher (@t8terl8ter) September 13, 2018
Oh… oh my god?! #NoOffence

— Suzi Ovens (@SuziOvens) September 13, 2018
WHAT THE EVER LIVING FRICKLE FRACKLE #NoOffence

— Lucyy (@lucygeorginaa) September 13, 2018
Well that was a bold move. Not sure how it will work out. #NoOffence

— Richard Cardall (@Hum_Con) September 13, 2018
Bloody hell. What an opener. Class #NoOffence

— Jenny Osbourne (@JennyTopham) September 13, 2018
OMG!! Wasn't expecting that. 😭 #NoOffence

— Natalie Taylor (@Bikababe) September 13, 2018
At least @Mellor76 is ok 👍🏻👍🏻 #NoOffence

— Andrew McBride (@andrewmcb) September 13, 2018
#NoOffence has been on little over 15 minutes – and what an emotional punch in the gut that was. It shows why it is one of the best, most cleverly written and carefully plotted programmes on television. (There really are no words for how gutted I am.)

— Bradley Catcheside (@CatchesideSays) September 13, 2018
But…but I love Joy…. #NoOffence

— Michelle Birkby (@michelleeb) September 13, 2018
#NoOffence is back and I couldn't have been happier. Until 11 mins in when I'm already hyperventilating. WTF?!!! God I love this show.

— Emel Rizwani (@emelrizwani) September 13, 2018
OMG! They killed Joy!! #NoOffence

— T (@TravDerrick) September 13, 2018
So bloody excited that #NoOffence is back tonight and then they hit us with THAT in first 15 mins. I need more wine for this🍷

— Keri (@K_E_R_1) September 13, 2018
Went with #NoOffence and its safe to say there's a bit more happening than in #Press #thatescalatedquickly https://t.co/dk6bgJh1JM

— Jenny Palmer (@JenPalmerxo) September 13, 2018
Potentially the most dramatic start to a drama we've seen in ages? We're on tenterhooks here… #NoOffence pic.twitter.com/flrA0taoQA

— Channel 4 (@Channel4) September 13, 2018
jesus is this actually for real?? I can't handle it!! #NoOffence

— dannii (@snugglysugden) September 13, 2018
It's okay, it is fiction. Still though… as Viv said, 'what the fuck just happened?'
(Last Updated
September 14, 2018 2:52 am
)
Related Posts