Local Comic Shop Day 2018 is coming. Saturday, November 17th, where participating comic book stores have special premium products to sell, often limited in nature.
Well, we know two of the items to be offered.
Dark Horse will have a Local Comic Shop Day 2018  exclusive cover of William Gibson's Alien 3 – The Unproduced Screenplay.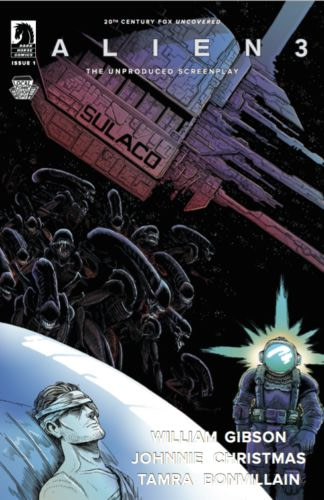 This is the official adaptation of the original screenplay for Alien 3, written by William Gibson, the award-winning science fiction author of the cyberpunk cult classic Neuromancer. You'll see familiar characters and places-but not all is the same in this horrifying Cold War thriller!After the deadly events of the film Aliens, the spaceship Sulaco carrying the sleeping bodies of Ripley, Hicks, Newt, and Bishop are intercepted by the Union of Progressive Peoples. What the U.P.P forces don't expect is another deadly passenger that is about to unleash chaos between two governmental titans intent on developing the ultimate cold war weapon of mass destruction.

Based on the original screenplay by Neuromancer's William Gibson! Adaptation and art by Johnnie Christmas-co-creator of Margaret Atwood's Angel Catbird and creator of Image Comics' Firebug. Featuring some of the most famous characters in the Alien film canon: Hicks, Bishop, Newt, and Ripley.
And Image Comics will have a special hardcover collection of the first 6 issues of their new hit series Gideon Falls by Jeff Lemire and Andrea Sorrentino.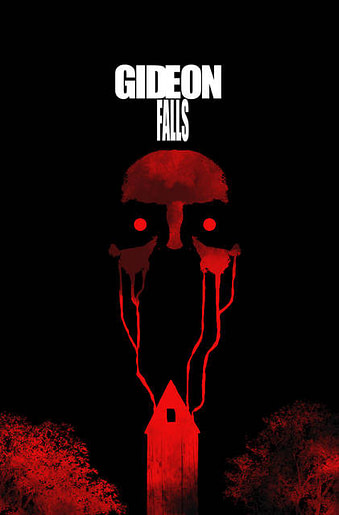 Picked up for TV by Hivemind after a multi-studio bidding war with long-time producing partners Sean Daniel and Jason Brown, Bad Robot veteran Kathy Lingg, and former Valiant Entertainment CEO & Chief Creative Officer Dinesh Shamdasani.

From the bestselling creative team behind Old Man Logan and Green Arrow comes a character-driven meditation on obsession, mental illness, and faith. The legend of the Black Barn-an otherworldly building alleged to have appeared and reappeared throughout history, bringing death and madness in its wake-ensnares and entwines the lives of two very different men.

Plus, this collection includes a variant cover gallery from some of comics' best artists, including CLIFF CHIANG (PAPER GIRLS), JOCK (WYTCHES), SKOTTIE YOUNG (I HATE FAIRYLAND), and more!

Collects GIDEON FALLS #1-6
The deadline for comic stores to sign up to the event is only two days away…