Batman is on the case. Being a detective in Detective Comics #988 today. I know, who'd have thought?? So, tracking down a murdered individual, finding his secrets to discover who murdered him…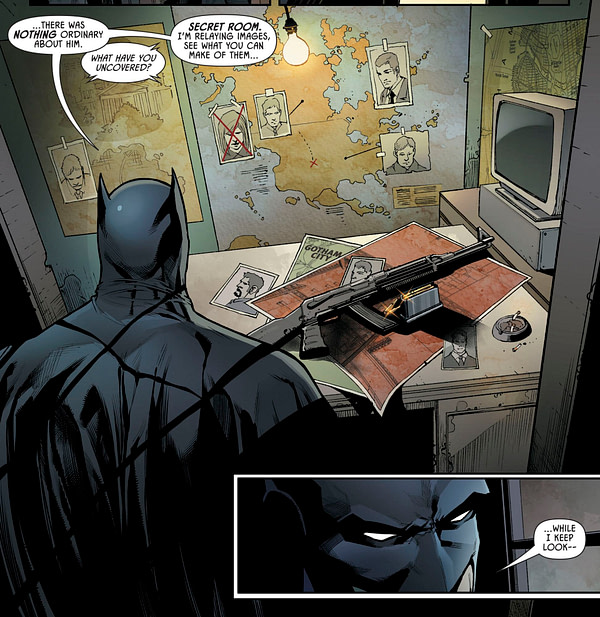 …only to be interrupted in his endeavours by… who?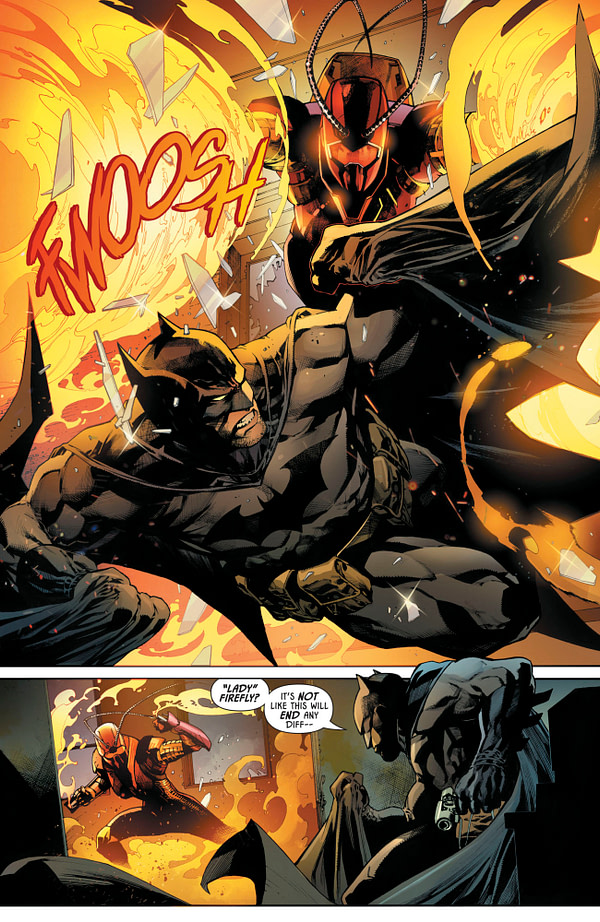 Did someone miss their cue? Was someone meant to have said 'Lady Firefly' in order to justify Batman's questioning response? It's not as if she is a silent assailant…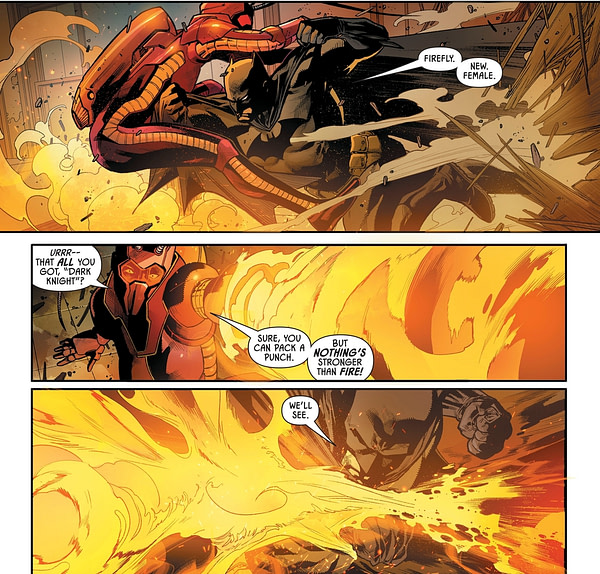 Maybe the words were lost on the reader over the flames. Maybe Batman was momentarily joined by Martian Manhunter's telepathy? Maybe it was lost in the lettering?
What we need is a detective to work it out for us.
DETECTIVE COMICS #988
(W) James Robinson (A/CA) Stephen Segovia
Kicking off an arc guest-written by James Robinson (writer of the Batman classics "Blades" and "Face the Face") with art by rising star Stephen Segovia! It looks like the kind of murder case too ordinary to draw the attention of Batman…but once the World's Greatest Detective gets involved, the identity of the victim completely unravels-and leads to a conspiracy among some of the Dark Knight's strangest foes!In Shops: Sep 12, 2018
SRP: $3.99