Today, Epic Games kicked off a brand new event in Fortnite as you'll be chasing down safes in the new "High Stakes" mode. Check out the trailer and the details below as you'll be hunting for safes all across the island while still trying to start alive. We recommend playing the Ocean's Eleven soundtrack as you go, and much luck to all of you in Fortnite!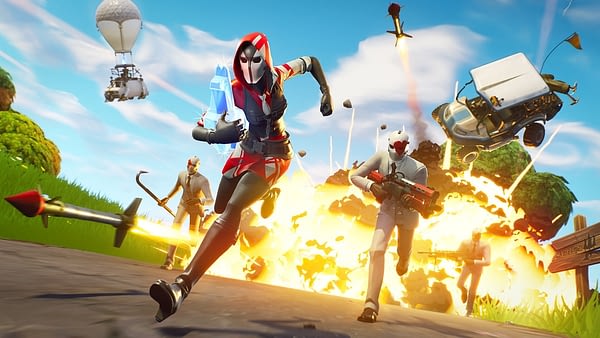 Here's the plan. Four safes have been loaded into supply drops scattered around the island, each carrying a large jewel. You and your crew must locate a safe, pick up the prize inside and get away with the goods while battling enemies. The first four teams to make their way to a van with a jewel and getaway win! Are you up for the job?

Escape with the goods and you can unlock even more rewards. Earn free cosmetics items in-game by completing the special High Stakes Challenges.

Play 10 matches of The Getaway LTM – Get 5,000 XP
Deal 500 damage to Jewel carrying opponents – Unlock the Suited Up Spray
Pick up a Jewel in 5 different matches of The Getaway LTM – Unlock the Cash Flow Contrail
Complete all 3 Challenges – Unlock the Crowbar Pickaxe
Enjoyed this article? Share it!