It's been a long time coming. We first ran publicity about it almost two years ago. But finally the Stan Lee-inspired webcomic Backchannel is coming to free webcomic publisher from Korea LINE Webtoon. And it will begin publishing on October 3rd.
By Stan Lee, Webtoons' Head of Content Tom Akel, and Andie Tong…
 This high-tech superheroic thriller follows teenager Tom Tanner, a comic loving, engineering prodigy who was raised by his single father Martin, a police detective.  While working on a highly sophisticated project in his high school lab, Tom is caught in the middle of an electromagnetic occurrence that knocks him unconscious. When he wakes, he discovers the algorithm he was working on has transformed his brain into a computer with the ability to power rooms, hack emails, and listen in on people's cell phone conversations.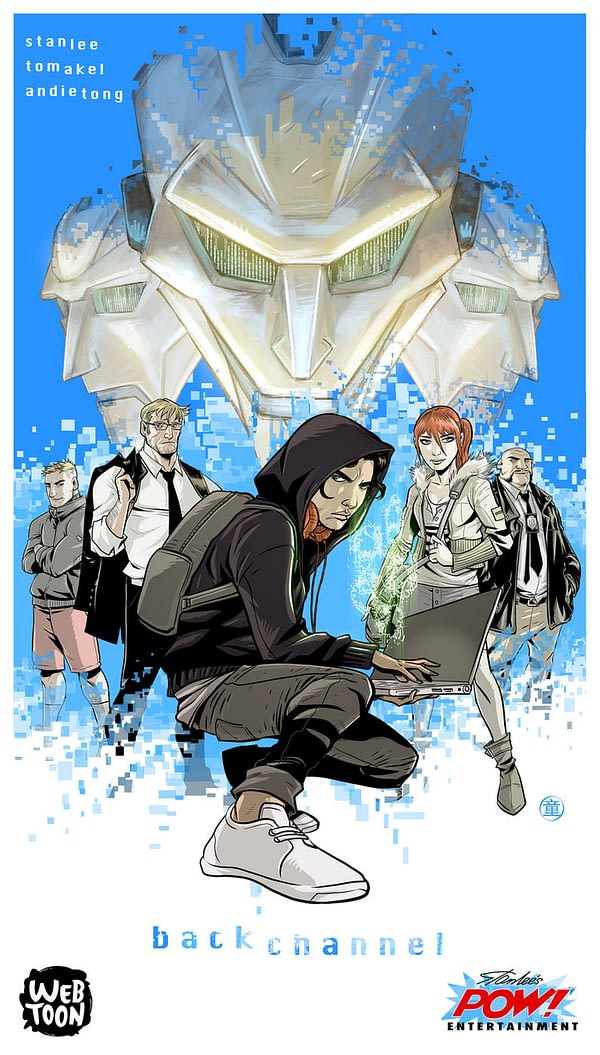 Enjoyed this article? Share it!