CD Projekt Red has reiterated that it will holdfast on the first person perspective of Cyberpunk 2077.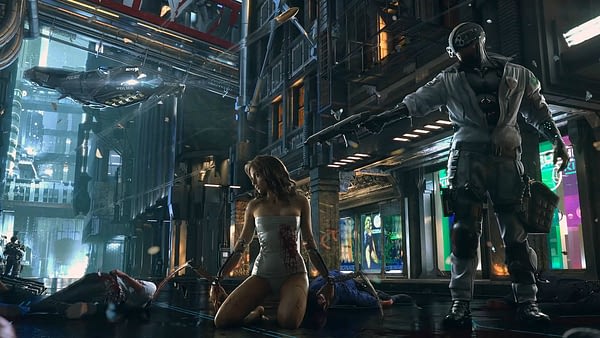 The first person perspective of Cyberpunk 2077 has been a big sticking point for some fans. The CD Projekt Red fanbase has come accustomed to The Witcher's third-person perspective, something much more at home with "serious" RPGs. Traditionally, most hardcore RPGs are either top-down or in the third person. At the very least, you're able to see your character.
That's why many fans are a little worried about the first person direction Cyberpunk 2077 is headed. It seems they may be left disappointed if they are holding out for some kind of third-person option too. CD Projekt Red has reiterated that they are going to hold their position on first person. Speaking to DualShockers, Quest Designer Patrick Mills said that while they recognise some players trouble with the perspective, that we shouldn't expect any kind of u-turn. He said:
We are firm in that decision. However, we're very aware that a lot of people don't like first-person, and there is a small number of people who can't play first-person for a variety of reasons.
He did, however, mention the team are working on putting in features to make the game easier or more palatable to those sorts of players.
At this point, I expect, even if they wanted to, CD Projekt Red would struggle to change the perspective of the game. It's clear a decent amount of work has been done on Cyberpunk 2077 after seeing the gameplay reveal this week, and retrofitting all of that to change perspective would be a huge undertaking. More than that though, it seems clear that CD Projekt Red just want to make a first-person game, and that should be reason enough to stick to their guns.