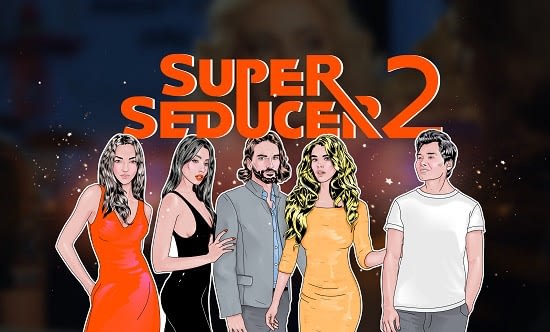 Yes, the Pick Up Artist game is back, this time with a sequel. The original Super Seducer had the dubious distinction of being Steam's first live-action dating sim. And now we're getting more of it, so I'm sure you are all super excited. What is supposed to set Super Seducer 2 apart from its previous iteration is the addition of a female perspective, a steeper budget, and the addition of self-styled "dating guru" Richard La Ruina's wife Kate La Ruina on the production team.
Super Seducer 2 is already being billed as the "bigger, better, and more inclusive" sequel to Super Seducer. But honestly, that seems like a pretty low bar considering the original game was hardly groundbreaking in any way, shape, or form.
The official description of Super Seducer 2 is almost as cringeworthy as the original, now with more attempts at being politically correct. You can check it out verbatim :
Best-selling author and renowned dating guru Richard La Ruina is back —  this time joined by his wife Kate La Ruina on the production team and a diverse cast and crew — for a humorous yet engaging and insightful sequel for all those looking for help finding romance. With choose-your-own-adventure style gameplay, this mature nudity-free full motion video (FMV) dating game teaches eligible bachelors and bachelorettes to be mindful of their actions and behavior when looking for romance. Players will learn to overcome their fears and insecurities as they try to score another date or meet the love of their lives — using proven methods taught by La Ruina himself.

Super Seducer 2 tastefully encaptures the importance of adding a woman's perspective, and, as the current political and societal climate shows, it is important to understand what's acceptable and unacceptable when interacting with potential love interests. Super Seducer 2 aims to take all this into account, teaching players the right and wrong way to approach someone, and engage with them.
Yeah, we're not even going to start unpacking that, because we'd be here all day. Needless to say, we are not impressed.
You can check out some of the female perspective levels in the new gameplay trailer below. Which also seems to be a bit of a "behind-the-scenes" look at the game.
Super Seducer 2 will launch on September 12, 2018.
Enjoyed this article? Share it!