At long last, we now have the modern old-school RPG Undertale on a Nintendo console, because we know they'll never port over Mother 3. Toby Fox made the news on his Twitter account, saying the game would be released on September 18th, three days after the game's third anniversary. Not only that, there will be a special edition physical copy of the game that will come with some awesome bonus features we have listed below. Basically, this version will be a love note to the fans of the game.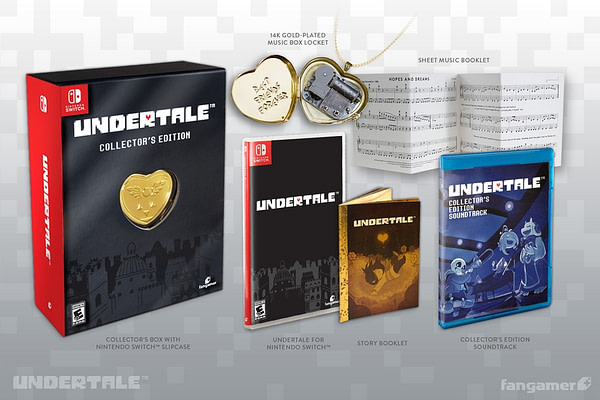 Physical copy of Undertale for the Nintendo Switch
Heart-shaped music box locket made of 14kgold-plated brass
A 24-page story booklet illustrated by Temmie Cheng
The complete Undertale 2-disc soundtrack,
An Undertale sheet music booklet with six songs and annotations by Toby Fox
A sturdy matchbox-style collector's box.