It's nearly quittin' time on a Friday, and Marvel has yet to officially announce that Defenders series they've been teasing all day. So far, we've seen four teasers featuring art by Ron Garney and Richard Isanove and rudimentary photoshop skills applied by a faceless intern to caption them "The Best Defense." The latest sees Doctor Strange join the team, completing an original Defenders lineup that has also included teasers for Hulk, Namor, and Silver Surfer.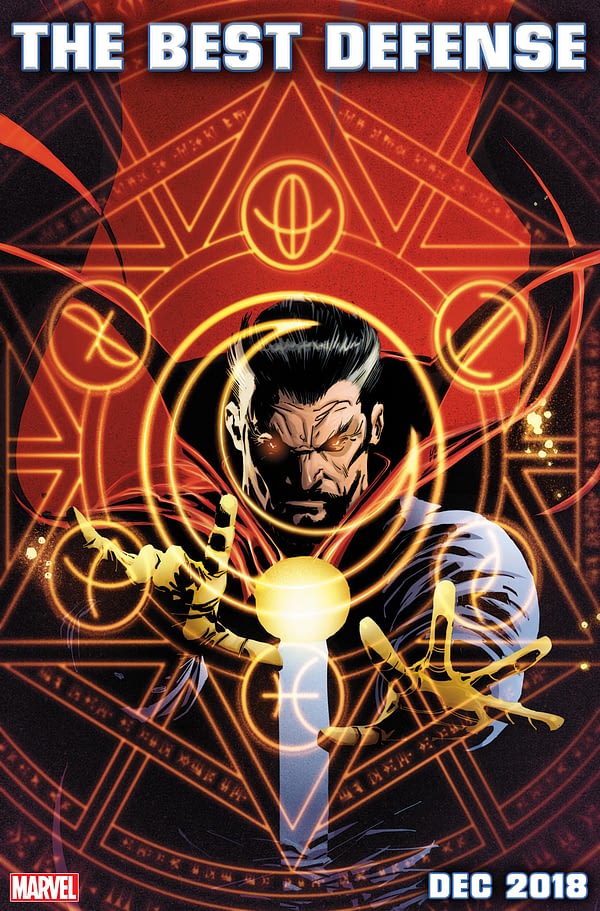 Will Marvel officially announce this series before the day is done, or will they make us wait until next week? If they do announce it, will it include a creative team? If it does include a creative team, will that include the artist? If it does, will that artist be TBA? All of these questions and more may soon be answered if Marvel would just send out the final press release telling us what all this is about.
Until then, have a look at the other three teasers again. Isn't this exciting?