Opening the doors of Vault's November 2018 solicitations…
FRIENDO #3 CVR A SIMMONDS (MR)
SEP182101
(W) Alex Paknadel (A/CA) Martin Simmonds
It's time to request a clean-up on aisle seven as Leo and Jerry's attempt to rob a hypermarket goes stomach-churningly wrong. Luckily, a mysterious corporate benefactor is on hand to help them with a new mission and an offer they can't refuse. Meanwhile, the owner of the hypermarket chain is in no mood to put up with Leo and Jerry's antics. Enter 'Zajíc the Cremator', a brutal assassin with a predilection for bunny ear headbands. Leo and Jerry's lives are about to become a whole lot more complicated.
In Shops: Nov 28, 2018
SRP: $3.99
FRIENDO #3 CVR B MCLEAN (MR)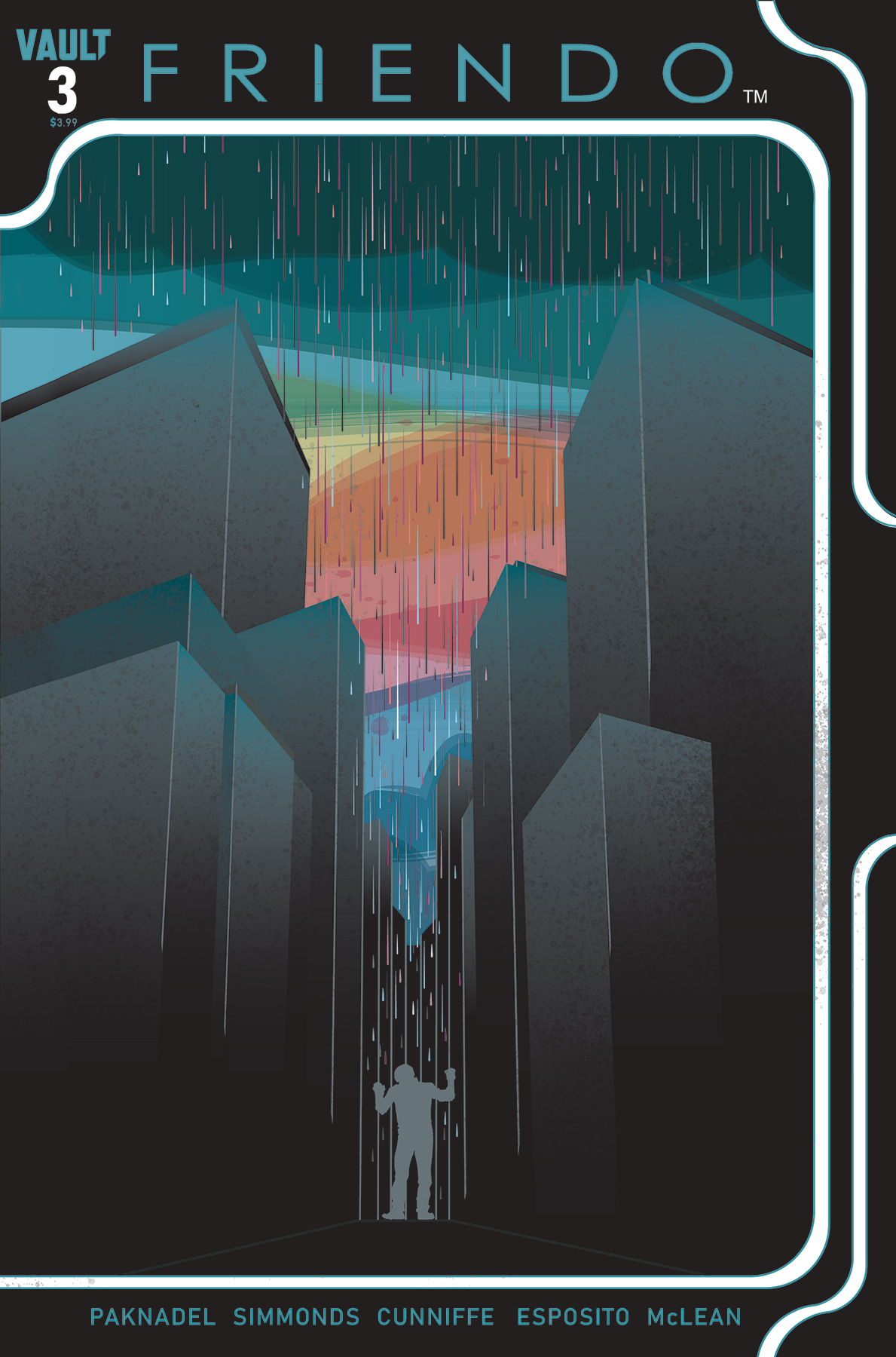 THESE SAVAGE SHORES #2 (MR)
SEP182103
(W) Ram V. (A/CA) Sumit Kumar
The untimely demise of a nobleman gives the East India a new angle in negotiations to build their trade route. A vampire hunter finds bigger prey than he had bargained for, deep within the royal reserve. Along These Savage Shores, where the hunt is eternal, and hunter and hunted move in shadow.
In Shops: Nov 28, 2018
SRP: $3.99
DEEP ROOTS TP VOL 01 (MR) (C: 0-1-2)
(W) Dan Watters (A/CA) Val Rodrigues
Roots, once suffocating under cement, tear through the streets of London to throttle buildings. Vegetable homunculi hold up banks with automatic weapons. There is a green and blooming world beyond our own, fighting back against the human pollutant. We will launch a rescue mission to this otherworld. But it is cruel and unknowable, and should we become tangled in its vines, more than cities will fall. From Dan Watters and Val Rodrigues comes a story of two worlds, of myth and man, of science and fiction, and the roots they share. Collects the complete series!
$19.99
(Last Updated
August 23, 2018 9:52 am
)
Related Posts
None found