Snap Flash Hustle #1 is November's launch book from Black Mask Comics by Patrick Shand and Emily Pearson. At some point we'll get to see the rest of the covers too.
SNAP FLASH HUSTLE #1 (OF 4) CVR A PEARSON (MR)
SEP181573
(W) Patrick Shand (A/CA) Emily Pearson
Haley Mori, a downtrodden alternative-model, happens upon a secret society of elite models in NYC that are using their platforms to sell narcotics. Seeing a possible escape from a lifetime of crushing debt, Haley becomes involved and works her way up the ranks, making new alliances and enemies alike while getting a taste of a power she never knew she craved.
In this new stylish crime thriller from writer Pat Shand (Breathless) and artist Emily Pearson (The Wilds), nothing is as it seems.
In Shops: Nov 28, 2018
SRP: $3.99
SNAP FLASH HUSTLE #1 (OF 4) CVR B STERLE (MR)
SNAP FLASH HUSTLE #1 (OF 4) CVR C ST-ONGE (MR)
WE ARE THE DANGER TP VOL 01 (MR)
SEP181576
(W) Fabian Lelay (A/CA) Fabian Lelay
Starting as the new girl in your senior year of high school is never easy, and Julie Malliari is having a terrible first day–until she meets Tabitha. After a night out at a rock show, their friendship quickly grows and, before they know it, the two form a band with their sights set on a record deal… they just need to win it in a nationwide Battle of the Bands competition.
With Tabitha's rival keen to take the prize for herself, it's a battle not to be missed…Â Â
From artist and writer Fabian Lelay (Jade Street Protection Services), colorist Claudia Aguirre (Kim & Kim), and letterer Taylor Esposito comes this exuberant tale of friendship, growing up, and rock n roll. Collects issues 1-5.
In Shops: Nov 28, 2018
SRP: $16.99
BLACK AF WIDOWS & ORPHANS TP VOL 01 (MR)
SEP181577
(W) Kwanza Osajyefo (A) Tim Smith (CA) Khary Randolph
In a world where only black people have superpowers, what price do they fetch on the black market? Â
From the pages of BLACK, this new story features Anansi and Hoodrat investigating a human trafficking ring that will take them across the globe and bring them face-to-face with dark pasts of abuse, child soldiers, and families torn apart. Collects issues 1-4.
In Shops: Nov 28, 2018
SRP: $14.99
DEVIL WITHIN #3 (OF 4) (MR)
SEP181578
(W) Stephanie Phillips (CA) Dee Cunniffe (A/CA) Maan House
Are ghosts real? Is demonic possession possible? After discovering a horrible secret in issue two, Sam decides it's time to learn the truth about her fiance. Devil Within is an unnerving, psychological horror story based on true events that will make you question how well you really know the people closest to you.
In Shops: Nov 28, 2018
SRP: $3.99
COME INTO ME TP VOL 01 (MR)
SEP181579
(W) Zac Thompson, Lonnie Nadler (A/CA) Piotr Kowalski
From the critically acclaimed writers of The Dregs comes a new horror series about body image, social media, and memory.
When an entrepreneur with a god complex creates a technology that allows two minds to share one body, he doesn't anticipate the degenerative effects of long-term trials.
Come Into Me is a contemporary comment on connected culture and our longing for approval in the digital age. This is a world where technology and flesh become indistinguishable. Prepare yourself for the insane lovechild of The Fly and Eternal Sunshine of The Spotless Mind. Collects issues 1-4.
In Shops: Nov 28, 2018
SRP: $16.99
SEX DEATH REVOLUTION #2 (MR)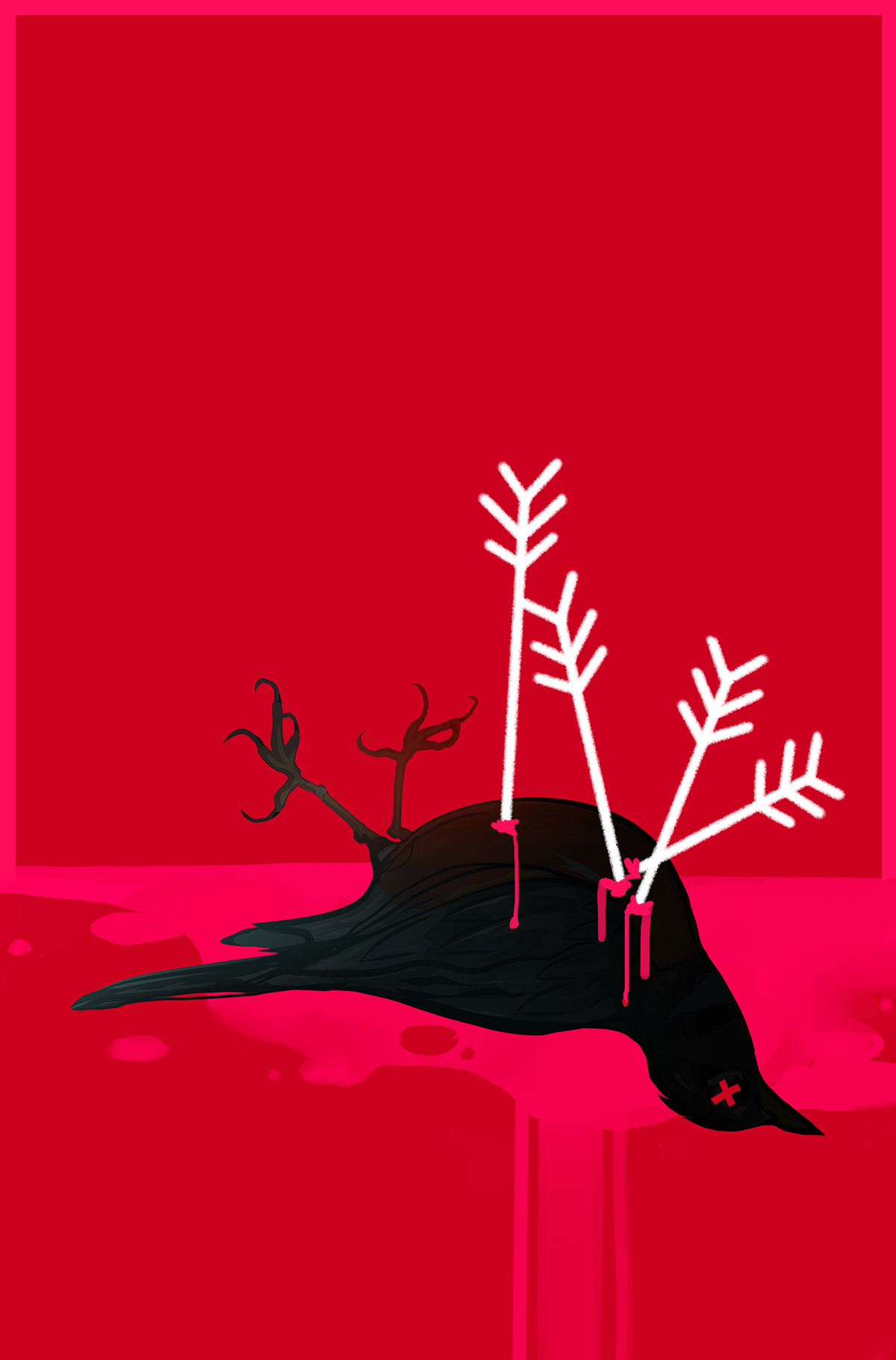 SEP181580
(W) Magdalene Visaggio (A) Katarzyna Witerscheim (CA) Kiki Jenkins
Meet Marcus. Former magical intern and current wannabe intellectual, Marcus is a bastion of good taste. He also has a terrible secret: he's totally fucking evil. And he's decided to take Esperanza down.
In Shops: Nov 28, 2018
SRP: $3.99
(Last Updated
August 22, 2018 4:02 pm
)
Related Posts
None found