At San Diego Comic-Con, we learned that Tom Scioli will write and draw a Go-Bots comic reboot for IDW, launching in October and touted as "the first story to feature classic toy and cartoon characters like Leader-1, Scooter, Turbo, and Cy-Kill's Renegades in over three decades!"
"This is a dream project – I'm writing, drawing, coloring, and hand-lettering this book. It's a labor of love," said Scioli at the time. "When these characters were conceived of in the '80s, the idea of robots with human personalities was science fiction. Now, it's history. The world of living machines is here – we're living it. The time is right for Go-Bots!"
IDW released cover art for the series in a press release in July, but it looks Scioli, who IDW Publisher David Hedgecock described as an "avant-garde creator" who has been "pushing the comic book storytelling medium for nearly two decades now," is pulling out all the stops for what Hedgecock promised would be "yet another watershed moment in his career." That's right. He's planning to homage comics legend Sir Rob Liefeld with an upcoming cover or variant.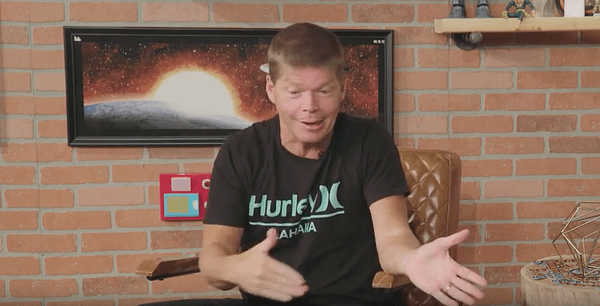 Scioli revealed a layout for the cover on Twitter:
Go-Bots Cover Layout
After @robertliefeld pic.twitter.com/IuOKdS0ot7

— Thomas Scioli (@tomscioli) August 13, 2018
Scioli's take on the classic Captain America design even prompted praise from fellow cartoonist Rich Tommaso.
Great reference for someone who has a truck cab for a chest :)

— richtommaso (@richtommaso) August 13, 2018
Look for Go-Bots #1 in stores in October. We'll be watching for more news about this exciting variant cover and where you can buy it.
In the new five-issue series, the existence of Go-Bots on Earth has changed humans' way of life. They chauffeur us around. They protect us from harm. They do the jobs that are too boring or dangerous for us. They fight our wars for us. They are friends for the lonely. The only thing they don't do is dream for us… but that could change any day now. For a generation, Leader-1 and the Guardians have said that they were here to help us… but as they become more integrated into our society, the question must be asked: Are they here to replace us?
Enjoyed this article? Share it!