In November 2015, Malaysian cartoonist Zunar returned home from England to face charges of sedition that could have seen him sentenced to 43 years. Choosing not to claim asylum in the UK, he believed that the fight over anti-government cartoons he drew and tweets he posted in February of that year was worth it.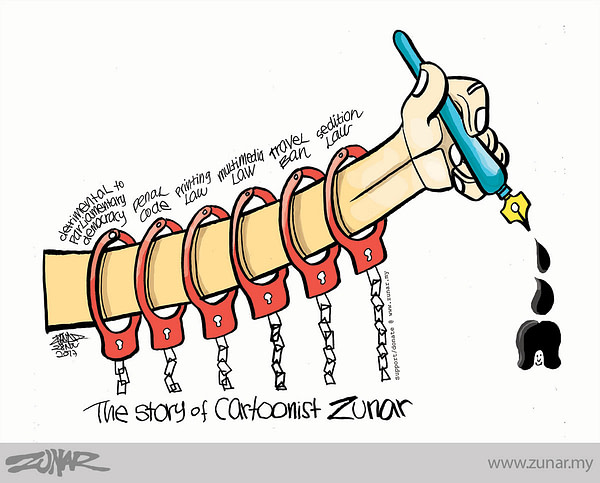 Shortly afterwards, Zunar — or Zulkiflee SM Anwar Ulhaque — was hit by a travel ban. A year later, he was arrested for that crime.
In 2012, then-Malaysian Prime Minister Najib Razak had promised to abolish the Sedition Act, a holdover from Malaysia's time as a British colony, that criminalizes any conduct with a "serious tendency" to bring "hatred or contempt" against the head of state.
That commitment was reneged on, however, and indeed the law has been amended to introduce even harsher punishments.
Well, as of last week, Zunar has been acquitted of all nine charges levelled at him, including charges of sodomy.
The Straits Times reports that the Attorney-General's office had decided it does not want to pursue the case and was withdrawing the charges against him.
Razak has been the subject of allegations of looting the country's funds and saw his government defeated in May's elections. Razak has now been charged with corruption.
Enjoyed this article? Share it!