Death Of The Inhumans #1 saw the deaths of many Inhumans. The alien council. Thousands of anonymous Inhumans or many species. Trition. Maximus. And Lockjaw. His second dead dog since Donny Cates joined Marvel last year. And this one wasn't coming back as a ghost dog.
Today sees Black Bolt counting the dead. Before sending Karnak off to confront the Kree. Oh we probably need one of these for the Major Spoilers…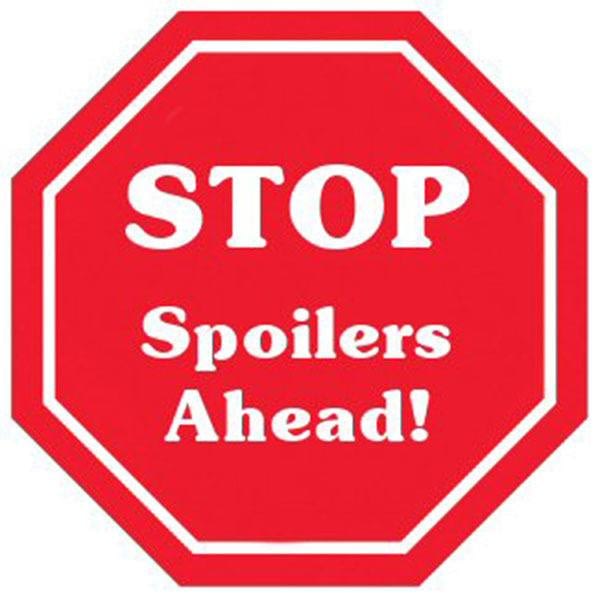 Another for good luck?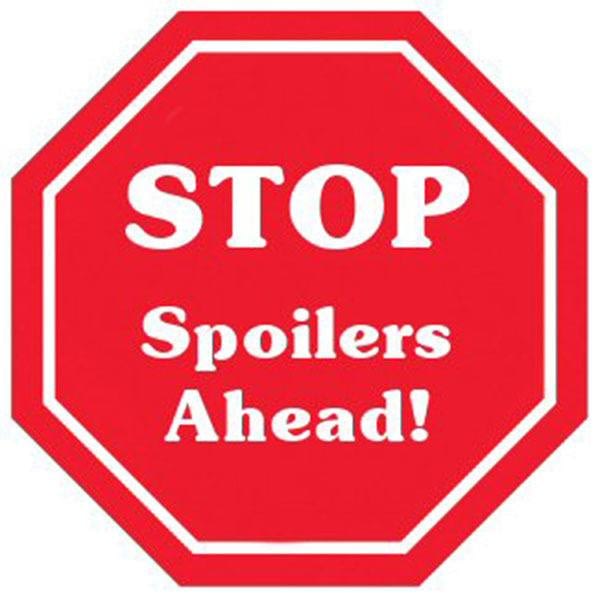 Okay, there we go. Okay, we have all read Death of The Inhumans #2? And we want to slit our throat as a result? Funny that.
Because, yes, as Black Bolt joins him there, he too falls victim to the Kree's assassin.
And, yes, Black Bolt is killed, a hand placed over his mouth, disarming his Inhuman weapon, and Ariel Olivetti leaving you in no doubt as to what just happened.
But writer Donny Cates does leave something in an earlier page to give you hope. To make this appear to be not quite as it appears.
The omniscient narrator tells us that this is a day that Black Bolt will look back upon.
Which means he must have a future from which to look back.
Oh and there's Death of The Inhumans #3 cover as well.
Where his voice seems in fine fettle. But how does Blackagar Boltagon do it?
Keep reading I guess…
DEATH OF INHUMANS #2 (OF 5)
(W) Donny Cates (A) Ariel Olivetti (CA) Kaare Andrews
JOIN OR DIE!
Attilan died screaming without its king. Now Black Bolt sets out for vengeance against the Kree – and leads the last of his people to their deaths. For the Kree have a weapon of their own…one that will teach the Silent King what it truly means to be voiceless. The massacre continues as Donny Cates and Ariel Olivetti bring the Inhumans to their lowest point in history.
Rated T+In Shops: Aug 01, 2018
SRP: $3.99
(Last Updated
August 2, 2018 11:29 am
)
Related Posts
None found