Just in case you're one of the three remaining The Walking Dead fans who hasn't heard the news about a certain character's "shocking-two-months-ago" season 9 departure, I'm going to throw you a spoiler warning right now to brace you for what we're about to discuss — and primarily to save myself some grief. Though by the time you're reading this, I will have realized that I probably spoiled it in the headline or pics. If that's the case, my bad. Just scroll past the warning then…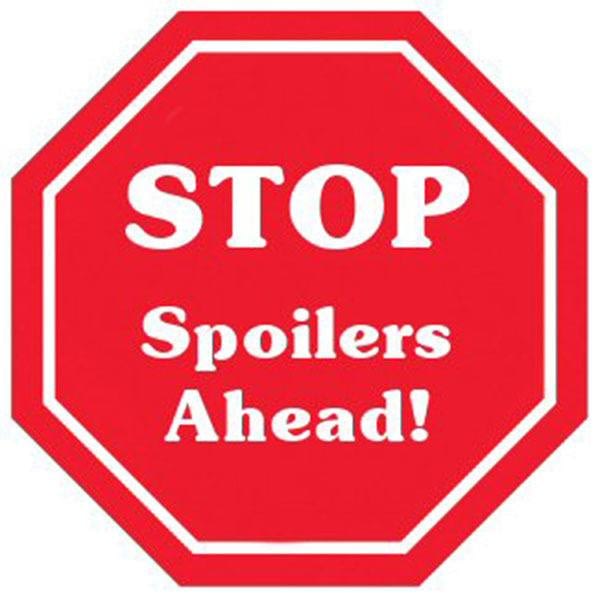 So this dude's leaving The Walking Dead this season: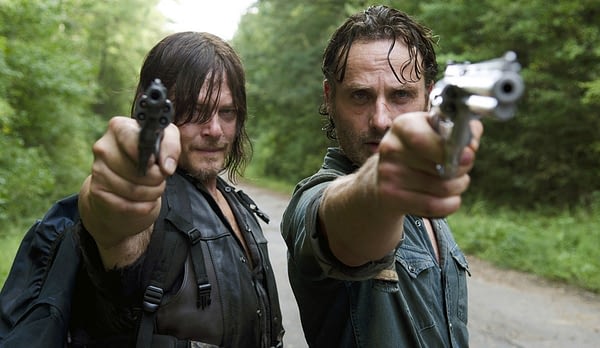 Sorry… not Daryl (Norman Reedus). He's apparently getting a sweet bump in his paycheck to stay.
The other dude — Rick Grimes himself, Andrew Lincoln.
After months of speculation and an accidental on-the-record confirmation by Walking Dead universe creator Robert Kirkman, Lincoln took to San Diego Comic-Con (SDCC) to officially confirm at both the show's press conference and Hall H panel that he would be leaving the series during The Walking Dead's upcoming ninth season ("Let me clarify something. Yes, it's my last season on the TV show The Walking Dead.").
Lincoln was joined by fellow castmates Danai Gurira, Norman Reedus, Lauren Cohan, and Jeffrey Dean Morgan when he shared his thoughts with Entertainment Weekly on leaving the series and what fans can expect before his exit. Here are the highlights:
● What finishing the series felt like to Lincoln — and how that changed thanks to SDCC:
"Completing the show was like releasing air finally. And it was very satisfying the last two episodes in particular. But doing a panel and having to talk to [thousands of] people in Hall H and then have all my friends hug me at the end? The s— got real, is the truth of the matter."
● As for his main reason for stepping away from the series? Family. With his family in England, Lincoln spends half the year filming in the United States — time that adds up quickly over nine seasons:
"I have two young children, and I live in a different country, and they become less portable as they get older. It was that simple. It was time for me to come home."
● While there's absolutely no way we're going to know for sure how Rick's leaving (contrary to what some spoiler sites think they know), Lincoln did say that the time jump will result in viewers seeing the community dealing with an entirely different set of problems:
"The world is deteriorating. Food is scarce, the Hilltop's the main sort of food source, communications are breaking down, we don't have gas anymore and we're on horseback, and we've run out of bullets. So there is an enormous pressure on this group."
● But before he goes, Lincoln says Rick will do everything possible to make their budding society work:
"Rick Grimes has got a long game, and he knows that unless we trade, unless we look after each community, it's going to fall apart. And that's where we meet a fellow band of warriors just as it's about to kick off. It's a fragile peace."
The Walking Dead returns to AMC for its ninth season on Sunday, October 7th, 2018.
Enjoyed this article? Share it!