Over the weekend, we heard how Brian Michael Bendis was introducing an equivalent to Gotham's Court of Owls to Metropolis. And showing how an organised crime network could work under the very noses of Superman, even as Man of Steel saw Superman listening out for trigger words or sounds across the whole city. Like an Amazon Echo.
But while the Court of Owls are elegant, stylish — the 1% of the 1% — the Metropolis equivalent are not. Rather than meeting in a grand opera hall, they have to use… a lead-lined water storage unit in a grand opera hall. Kinda spoils the vibe.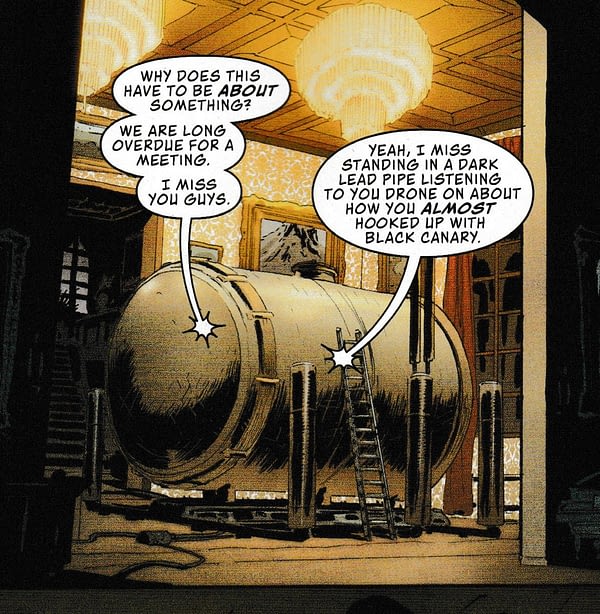 And with the word that the recent fires lit were used to distract Superman, it looks like they may have been used a little too often. Again, their organisation is a little lacking compared to the Court as well…
And Superman is looking… looking into bald men.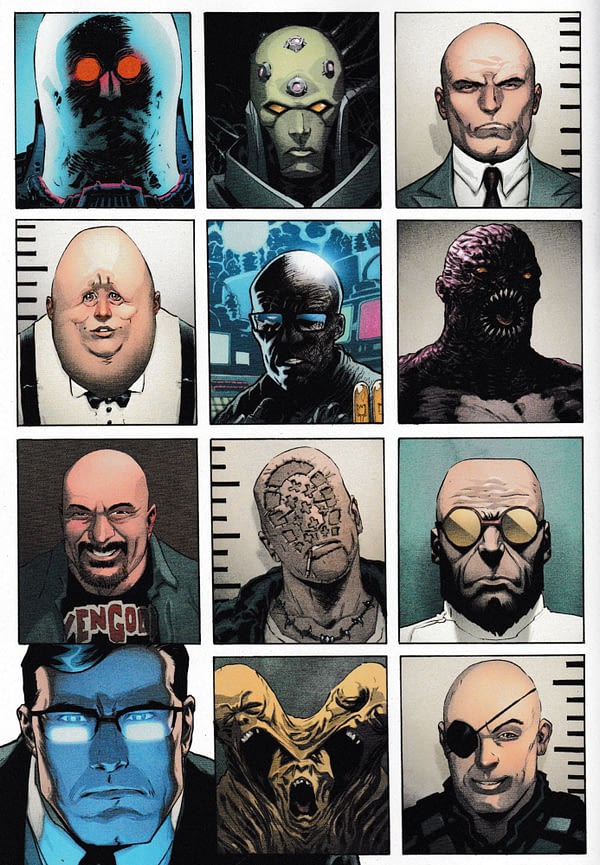 Including, it seems, DC publisher Dan DiDio and Bendis himself in an eyepatch. Will Bendis be suspected of having written those fires into Metropolis? Over in Infinity Wars Prime, Loki knows how it's done…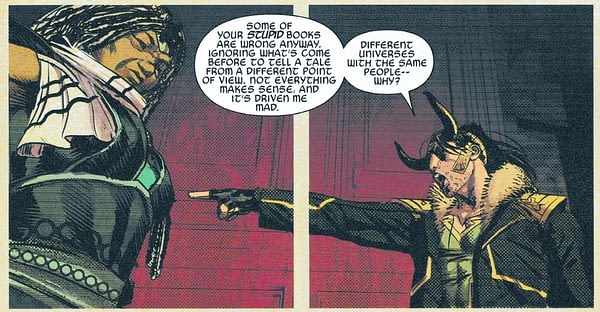 ACTION COMICS #1001
(W) Brian Michael Bendis (A/CA) Patrick Gleason
Acclaimed writer Brian Michael Bendis' new chapter for the Man of Steel and the world of tomorrow begins here! The devastating repercussions from the Man of Steel miniseries still reverberate as Metropolis enters a new age! The Daily Planet teeters on the brink of disaster! A new criminal element has made its way onto the streets of Superman's hometown! The longest- running superhero comic of all time explodes off the page with art by fan favorite Patrick Gleason.In Shops: Jul 25, 2018
SRP: $3.99