It seems like we're getting a new weapon almost every week or so from Epic Games, as the company has teased a new addition to Fortnite. A new image, which you can find over here on Reddit, shows a new teaser for a Compact SMG being planned for release in the game.
Because it's a teaser, we don't have any major details for you because Epic loves to keep things close to the chest. But if they're teasing it now to players at random, you should expect it to be added to the game within the next two weeks.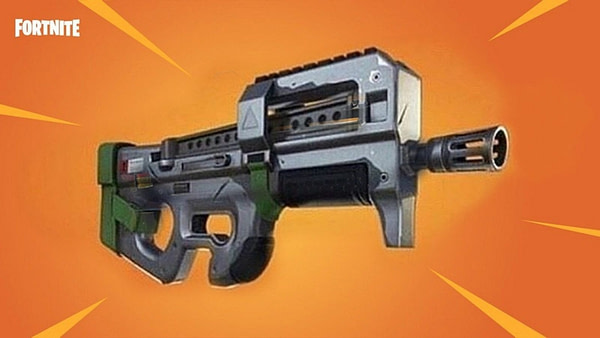 The weapon is being teased as an Epic and Legendary rarity that "excels at close quarters combat". Our best guess is that means you're going to be getting a little bit more ammo and faster bursts out of it than you would from the standard SMGs in the game.
Also, something to keep in mind is that it's been a hot minute since we've seen the developers retire any weapons. With all of the content being added to the game, at some point something will officially be thrown into the vault or retired. Here's hoping it's one of the lesser-used items when that does come to pass.