Andrew Maxwell writes,
Why does time travel or dimension hopping always have to be such a bummer? The slightest sneeze in the wrong circumstances, and all of humanity is instantly vaporized. What if there was a whole city full of inter-dimensional time portals? Instead of absolute chaos, zombies, or the four horsemen, it was a utopia.
Simultaneous time periods carrying on at once. Take an evening stroll, you might find dinosaurs walking with Vikings. Need to get to work? Pick between a flying car or an old timey chariot. Whatever you want. This is your future. Or your past, depending on how you look at it. This is the Paris of tomorrow, where our story takes place.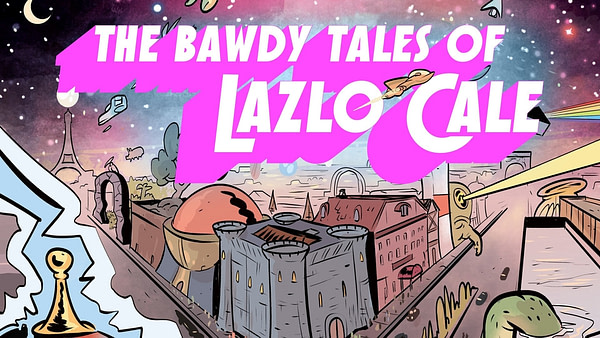 Our main protagonist is Lazlo Cale, ex-gigolo turned art dealer. He's got an eye for opportunity, and this new world is full of it.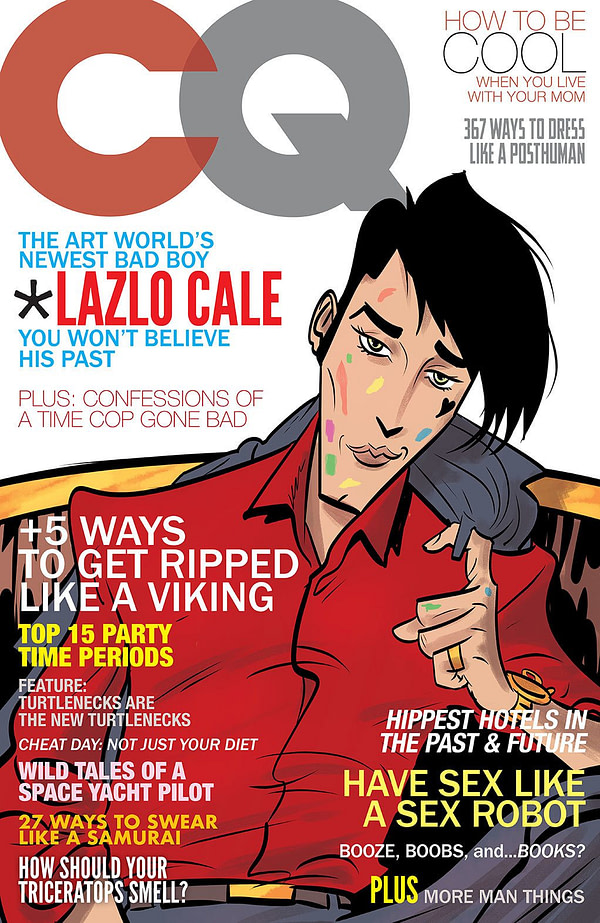 Currency, natural resources, technology… Those factors are constantly changing. Art however, has always been valued, going back to the days of cave paintings and carved animals bones. Lazlo has capitalized on that principle, and hit it rich. But not without gaining unwanted attention from Paris' most notorious gangster. He wants Lazlo to track down his stolen painting, and quickly, or deal with early retirement.
Oh and did we mention this gangster is Lazlo's ex-boyfriend?
Okay I get it. Time travel is all the rage. But why write this? Where's the conflict? Why should I read this?
Well beside the fact that it has beautiful art, courtesy of Goran Gligovic, it's a damn fun book, full of banana town craziness.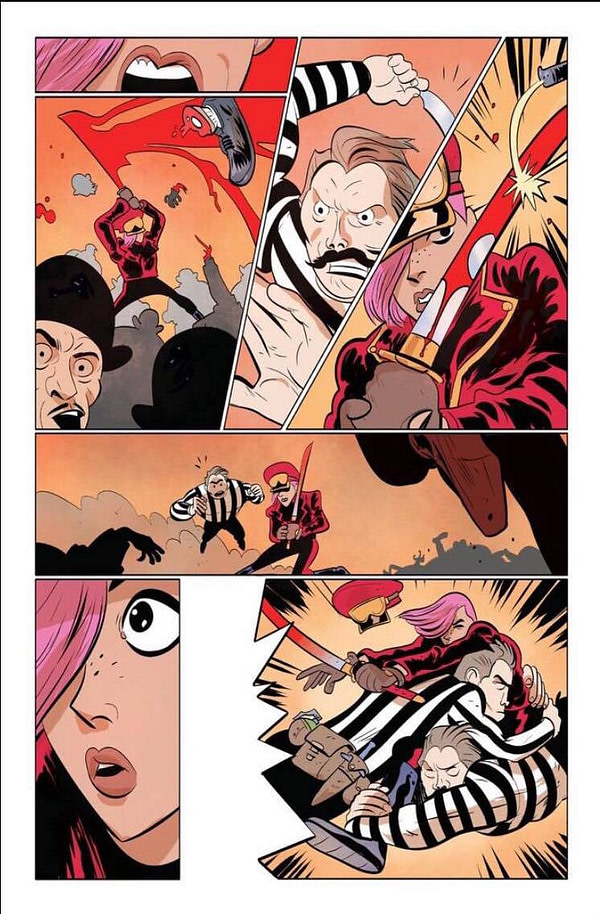 Twists, turns, action, humor, and most importantly heart. Nostalgia is something we all obsess about and dwell on. This city, with recent circumstances, has become an actual physical manifestation of that nostalgia. If you read the story, you'll find out it's not just the time portals, but other elements, that allow people to experience the past whenever they see fit. Lazlo, like a lot of us, is someone that also struggles with his own history. It's easy to get stuck on "how things used to be". In the end, this story is about moving on, and going forward with your life.
Alright, I realize that was very therapeutic for you. But in the end, what do I get out of this?
Well if you back the Kickstarter you get a supersized 48 page comic, which is always delightful. Plus the option to choose a whole host of other rewards. If you back at a physical pledge level, and message me that you read this on Bleeding Cool, I will throw in an additional free art print from one of our two other existing titles of your choice: Rum Row or Aldous Spark. You can check us out here:
Alright I'll stop rambling now, I think that's everything. Thanks again for taking the time to check us out!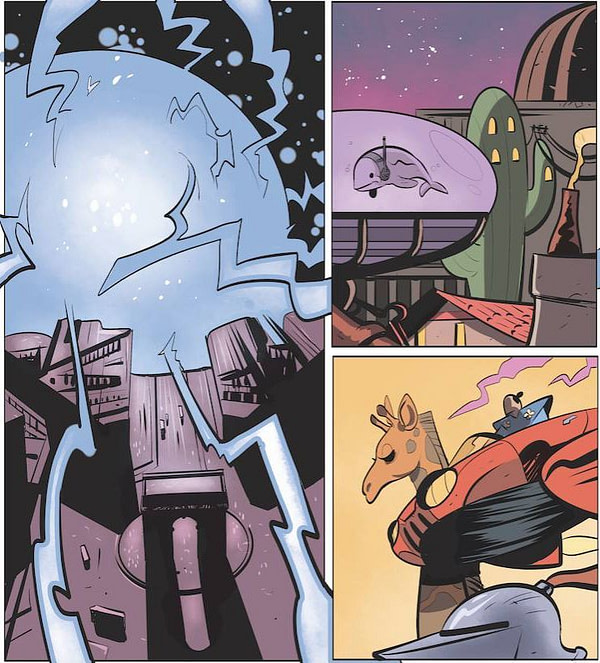 Artist: Goran Gligovic @EveryGogi
Writer: Andrew Maxwell @IhateMaxwell
Letterer: @bernardobri
Logo/ Cover Designer: @Sonia_harris