If you're at San Diego Comic-Con this week, you're going to get an opportunity to play a little of Insomniac Games' next title Marvel's Spider-Man on the floor. Before SDCC happens next week, we're now learning the finer details of what the few games companies attending will have in store for people attending. Marvel released a good chunk of info this week, including these tidbits below about the upcoming PS4 exclusive game featuring everyone's favorite web-crawler.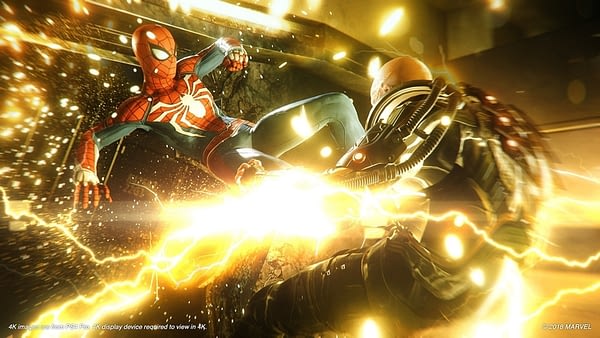 Ready to witness all the epic action first-hand all weekend long? We know you are! Experience the Spidey universe like never before by heading to Marvel Booth #2329 to play one of the most anticipated games of the year, "Marvel's Spider-Man." Then, make your way to the FoxNext Booth #2543 and assemble your squad with the Super Hero RPG "MARVEL Strike Force" and take down the Kree warlord Ultimus.
How much of the game you'll be able to play, of course, remains a mystery. Chances are, you'll be getting the same short demo people got to play at E3 where you swing around and take out some baddies at a warehouse in Manhattan. Do yourself a favor and just explore the city as much as you can before diving into the mission.
Enjoyed this article? Share it!