The most recent Marvel Studios superhero flick just released in theaters mere days ago, but we're already chomping at the bit for number 21 in the Marvel Cinematic Universe: Captain Marvel.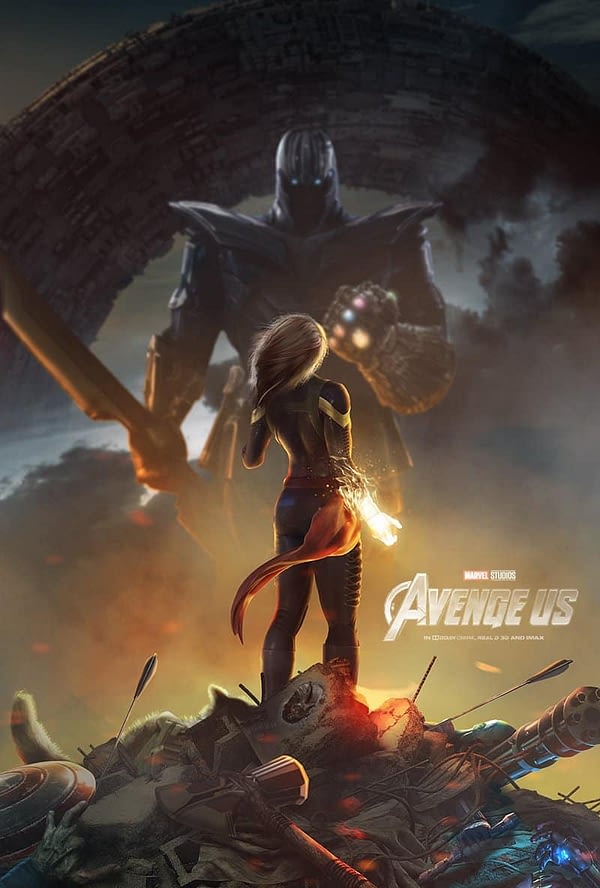 By its release, it'll be the first female-fronted movie in the 11-year history of the MCU, something that's crazy to think about. The closest we've gotten was The Wasp sharing top billing with Ant-Man in their sequel, Ant-Man and The Wasp. Small steps are good steps as long as they're forward, and we cannot wait for Carol Danvers.
Oscar-winning actress Brie Larson will be playing the most powerful superhero in the Marvel Universe, and she confirmed today what we previously reported: scheduled filming on the flick is indeed complete.
— Brie Larson (@brielarson) July 8, 2018
The bestest part is seeing the order of names of the two co-directors, Anna Boden and Ryan Fleck. Sure, it could just be in alphabetical order, but DON'T TAKE THIS AWAY FROM ME!
Captain Marvel is set to swoop into theaters on March 8th, 2019.
Enjoyed this article? Share it!