When Titan Comics originally announced Tank Girl Day for 2018, the thirtieth anniversary of the character's first appearance, it was announced for Saturday, October the 6th.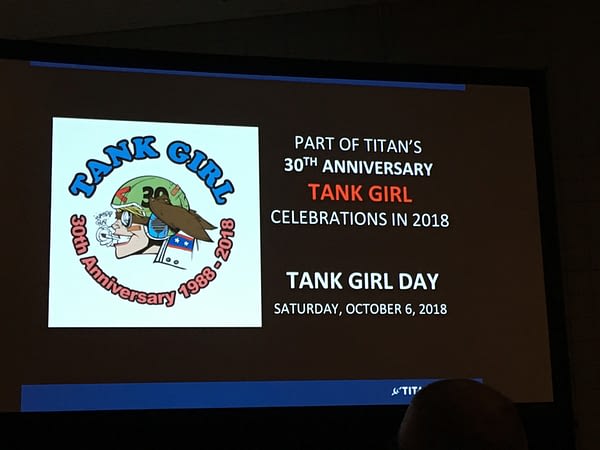 But it looks as if they mis-aged her slightly.
And now Tank Girl Day has been rescheduled to Saturday, October 20th.
I do hope she forgives them. And doesn't head towards their Southwark offices in her tank.
(Last Updated
July 5, 2018 6:42 am
)
Related Posts
None found