Betrayal from someone close. Someone relied upon. Someone you thought you knew — and now, in an instant, no longer do.
Today sees three comic books reach their 50th issues of their current volume. And in a bizarre coincidence, they all have the same twist. Batman #50, Green Lanterns #50, and Star Wars #50.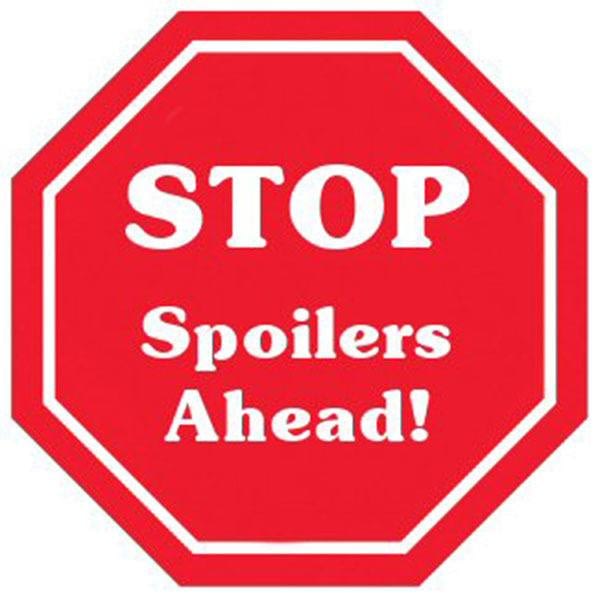 The first has been most widely revealed — and no, not that Catwoman betrayed Batman, quite the opposite, from her perspective. But Holly Robinson betrayed both Catwoman and Batman by being part of Bane's plan to break the Batman by raising his hopes of marriage and then dashing them at the last second. Gotham Girl, Skeets, and Thomas Wayne will have something to explain as well.
While over in Green Lanterns #50, John Stewart is betrayed by his own ring, disobeying his commands, when fighting a new and unexpected foe. And it seems that this betrayal may be spreading among the rings, if the final page reveal is anything to go by.
While Star Wars #50, dubbed the end of Hope, and the final issue before the series heads into The Empire Strikes Back sees the ally built up over recent years ruthlessly betray the entire Rebel fleet to the Empire.
However, for those who feel jaded by the same twist three times in the same day, Star Wars #50 gives you an additional process that shows all the reasons that led up to that moment and defy the reader to have done anything differently in their place.
Star Wars #50, Batman #50, and Green Lanterns #50 are available today.
STAR WARS #50
(W) Kieron Gillen (A) Salvador Larroca, Giuseppe Camuncoli (CA) Travis Charest
IN THIS ISSUE…HOPE DIES.
•  The REBEL FLEET is completed. It's magnificent. It's beautiful. It's secret.
•  But no secret is kept for long from DARTH VADER.
•  The most epic story yet done in a STAR WARS comic begins here. Prepare to witness the Empire TRULY strike back.
Rated T In Shops: Jul 04, 2018
SRP: $5.99
GREEN LANTERNS #50
(W) Dan Jurgens (A/CA) Mike Perkins
"Something is amiss." That's what the Guardians believe. But even they cannot see the darkness growing inside the Central Power Battery…an infection. One that will have enormous repercussions within the entire Green Lantern Corps. Making matters worse, in light of recent events, Jessica Cruz questions her place within the Green Lantern Corps, contemplating leaving it behind. And her partner Simon Baz is stung so much by her confession, he may let her go…In Shops: Jul 04, 2018
SRP: $3.99
BATMAN #50
(W) Tom King (A) David Finch, Joelle Jones, Mitch Gerads, Rafael Albuquerque, Neal Adams, Andy Kubert, Becky Cloonan, Ty Templeton, Jose Luis Garcia-Lopez, Frank Miller, Lee Bermejo (A/CA) Mikel Janin
It's the wedding you never thought you'd see! The Batrimony is real as Bruce Wayne and Selina Kyle are set to tie the knot in a can't-miss, extra-length milestone issue that will reshape Gotham City. All their friends (and a few enemies?) will be party to a comic book coupling for the ages. Superstar scribe Tom King officiates the sure-to-be-offbeat nuptials, joined by an all-star lineup of guest classic Bat-artists doffing their hats to the lucky couple in a series of pre-wedding flashback scenes sure to set the romantic mood.In Shops: Jul 04, 2018 SRP: $4.99
(Last Updated
July 4, 2018 4:19 pm
)
Related Posts