After getting delayed and having nothing buy questions from their community, Epic Games took to Reddit to update fans on Fortnite's Playground LTM. The short version: the team has some very specific goals they need to meet and reach before they're comfortable putting out for the public to play with. We can't blame them, there have been a few modes in the past that launched and were wonky at best before they were taken down and tweaked. Measure twice, cut once; as a carpenter would say. We have the bulk of what they outlined below, but if you go to this post, you can see the full list of Fortnite technical updates.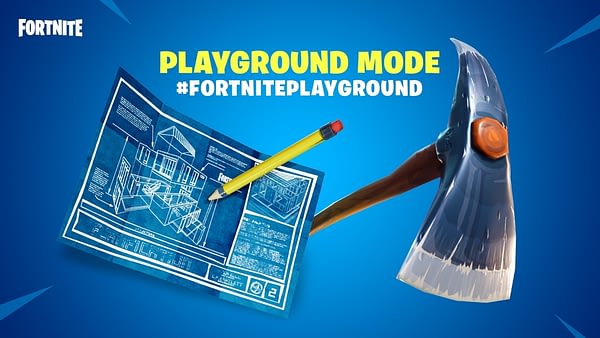 We have some system performance goals that we believe are required in order to relaunch the Playground LTM. We've continued working towards these goals over the weekend and our most recent load tests look promising, but there are some anomalies in the data that we still need to understand. Aside from the scale tests, there are some other test scenarios we need to investigate, such as:

Exhausting server capacity,
Matchmaking queue back-pressure specific to the LTM,
Recovering when new capacity is added, etc

It's hard to know whether we'll have to make any additional system changes in order to meet our test goals right now. We won't know that for sure until after we complete our current testing phase, which will be done in a few hours. Once this phase has completed we will know more about where we stand and be able to provide a status update. The team is hard at work and we'll let you know when we have anything else that we can share.
(Last Updated
July 2, 2018 8:54 pm
)
Related Posts