Wanna know the best way to get the most kills during a Fortnite game? Do it when everyone is distracted and can't do a thing about it. As we were watching the Twitch feed from Ninja's stream, we eventually saw how everything broke down, and Ninja nearly put on a clinic before being put down himself. It's the kind of environment that is ripe for the picking when it comes to killstreaks. But now, there's a new record holder who scored a kill record so high that it may not be beaten for a long time to come.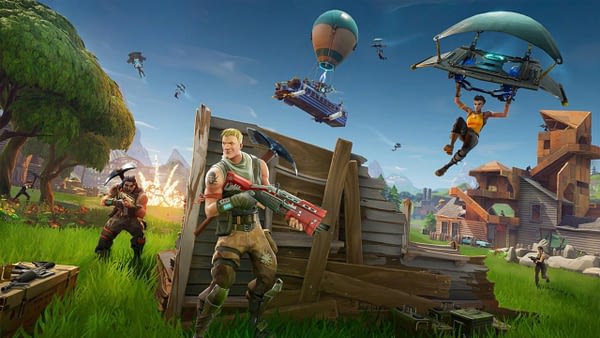 A player by the name of Elemental_Ray became the ultimate opportunist during the event and decided to ruin everyone's fun with a few key points of destruction. Several players, to get a better view, all came together to build a couple high wooden bridges in a moment of peace and solidarity to check out the rocket. Elemental took advantage of this by shooting down the original building points to the bridges, which caused that to cascade collapse, sending people straight to the ground for instant deaths. You can see the footage below from Twitter as the player becomes a legend in the most dickish way possible, scoring the All-Time Solo Kill Record.
A dude with a 0.47 K/D and a 0.60% win ratio now holds the ALL TIME SOLO KILL RECORD.

He broke a ramp that help 48 people during a Rocket Viewing Party.

Absolute legend. pic.twitter.com/fsqYtjMMrV

— 100T NoahJ456 (@NoahJ456) June 30, 2018
Enjoyed this article? Share it!