Yes, it's true. Sony is making a Faith movie. Maria Melnik (American Gods, The Escape Room) will pen the script bringing Faith Herbert to life as part of a planned Valiant cinematic universe which also includes Bloodshot, starring Vin Diesel and Toby Kebbell. THR reported the confirmation, but yesterday, Bleeding Cool reported that Key Collector Comics, a mobile app that helps collectors keep track of key issues including tips on issues that are about to go up in value, sent out a notification saying a Faith movie was about to be announced.
In the past few weeks, the app has also sent notifications ahead of the news of Kebbell's casting and ahead of the news of Gideon Falls getting a television adaptation. So it looks like if you're a subscriber to the app, or smart enough to read Bleeding Cool, you may have gotten the jump on other speculators picking up the key issues of characters about to debut in a major motion picture.
There's a word for this… a catchphrase for when Bleeding Cool told you something would happen, and then it happens. What is it again…?
*Rich Johnston whispers slowly into Jude Terror's ear*
"Piiiiiiiiiiiip piiiiiiiiiipppp."
Thanks, Rich. Pip pip indeed.
Valiant has a new Faith series debuting in September, Faith: Dreamside. See the solicit below:
FAITH: DREAMSIDE #1
Written by JODY HOUSER
Art by MJ KIM
Cover by MARGUERITE SAUVAGE

ALL-NEW SERIES! FAITH ENTERS A REALM PREVIOUSLY UNSEEN!

Even before Faith "Zephyr" Herbert gained the power of flight, joined the Harbinger Renegades, and soared through the skies of Los Angeles, deep down she was always a hero at heart. But what's a hero to do in the face of a foe that exists only in nightmares? Face them head-on, of course! To protect the dreams of her teammate, Animalia, Faith must venture into a fantastical new realm the likes of which the Valiant Universe has never seen… and she'll need some help from the world's premiere parapsychologist, Dr. Mirage, to make it back with her subconscious mind still intact!

This fall, uncover the secrets of the Dreamside as writer extraordinaire Jody Houser (FAITH, Star Wars: Thrawn) and rising star MJ Kim (FAITH'S WINTER WONDERLAND SPECIAL #1) continue the adventures of the high-flying icon Nerdist called "a superhero done right!"

LIMITED SERIES | BEGINNING SEPTEMBER 2018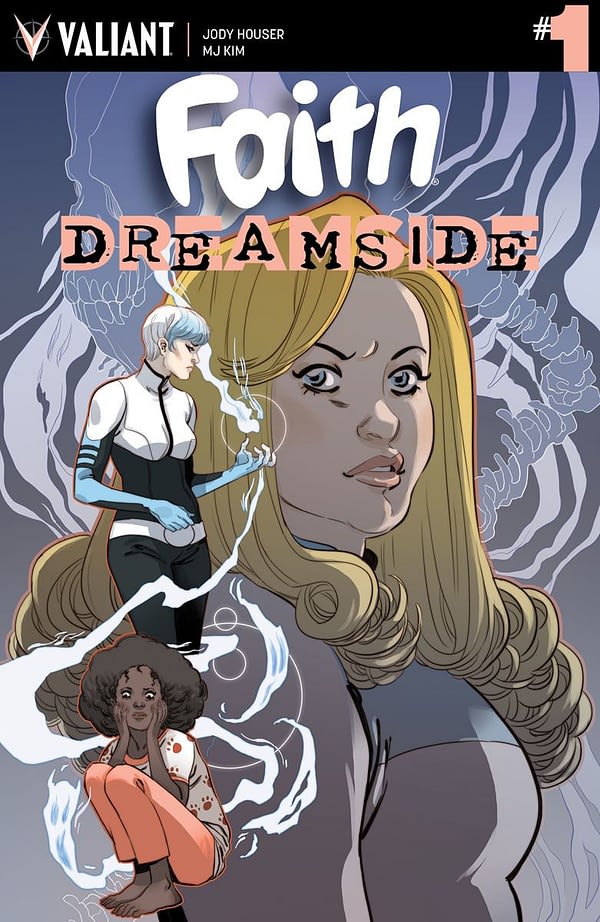 (Last Updated
June 28, 2018 6:55 pm
)
Related Posts