Amazon Studios has found the right notes for their upcoming original series adaptation of Good Omens, with  David Arnold (Casino Royale, Stargate) set to score the upcoming project. Based on Neil Gaiman (American Gods) and the late Terry Pratchett's (Colour of Magic) 1990 novel and adapted by showrunner Gaiman, the six-episode series introduces us to angel Aziraphale (Michael Sheen) and demon Crowley (David Tennant) as they try to find The Anti-Christ while actively questioning the overall logic behind the end of the world.
Directed and executive produced by Douglas Mackinnon (Sherlock, Doctor Who), the cast of Good Omens also includes: Jon Hamm, Miranda Richardson, Nick Offerman, Adria Arjona, Nina Sosanya, Jack Whitehall, Michael McKean, Ned Dennehy, Ariyon Bakare, Mireille Enos, Anna Maxwell Martin, Lourdes Faberes, Yusuf Gatewood, Sir Derek Jacobi and David Morrissey.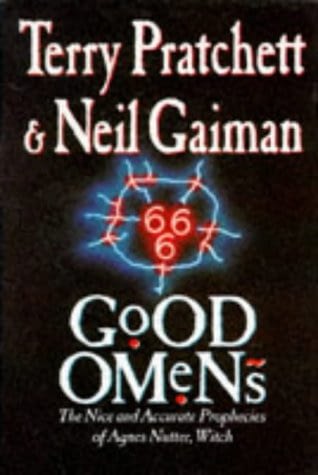 Good Omens is co-produced by BBC Studios with Narrativia (Rhianna Pratchett's production company) and the Blank Corporation in association with BBC Worldwide for Amazon Studios and the BBC. Gaiman, Caroline Skinner, and Chris Sussman are executive producing for BBC Studios; and Rob Wilkins and Rod Brown will executive produce for Narrativia.
Good Omens is set to premiere on Amazon in over 200 countries in 2019, followed by a run on BBC Two in the UK.
In an interview with Songwriting magazine in 2015, Arnold offered some advice to novice film composers and movie songwriters:
"The revolution in technology has completely changed the landscape in which we're working and the means by which you got into the industry in the early days is very different to how it happens now. Someone like Hans Zimmer effectively takes apprentices and he has a facility where people can learn how to write film scores or make the amazing sounds he comes up with. That's a very generous and effective way of doing it. Other people would be a composer's assistant and make their way into a couple of co-writes that way.

It's all about meeting people and finding your own voice and proving yourself to be a team player and someone who people like. The main thing to be in this industry is to be a nice person and someone who solves problems. I still think the best thing you can do, if you want to be a film composer, is to compose music for a film. Even if you haven't got any professional experience, you need to be able to be able to turn up with something – that's the evidence that you're committed to what you say you're going to do. With the technology today, it's so much easier to actually have a ton of great sounding work."